The New Music Biz: Bands, Brands, Managers, & Tours
Kevin Lyman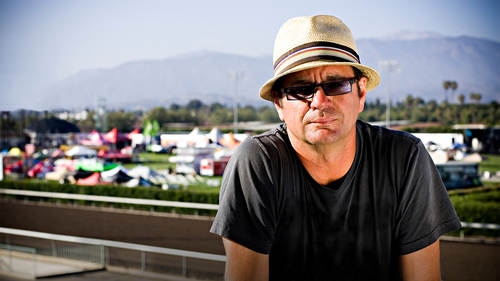 The New Music Biz: Bands, Brands, Managers, & Tours
Kevin Lyman
Class Description
You can have a career in music – in The New Music Biz: Bands, Brands, Managers, & Tours, Kevin Lyman will show you how.
If you want to make a name for yourself and make an impact in the music industry – you have options. Kevin is the founder of the Vans Warped Tour, Rockstar Mayhem Fest and the catalyst behind an impressive range of successful projects and artists. In this class he'll introduce you to your (many, many) options for building a career in the modern music industry. Kevin will talk to musicians about getting on festival tours and about operations jobs for people who are looking to get in on the business side. You'll learn how to build and maintain a professional brand that will open doors for you and help connect you to the right people and expanding your opportunities in a constantly changing environment.
If you are serious about setting yourself up for a lifetime career in music you'll want to watch this course. Kevin will set you on track for developing and sustaining a career that lasts.
Special Guests include:
Andy Biersack (Black Veil Brides)
Mike Kaminsky (Manager of the Summer Set and 3OH!3)
Jake Round (Pure Noise Records)
Class Materials
Kevin Lyman - Syllabus.pdf
Kevin Lyman - Aptitude Grid.pdf
Kevin Lyman - 11 Ways to Turn Your Career Up to 11.zip
Kevin Lyman - Be an Entrepreneur Keynote.zip
Kevin Lyman - Career Stories Keynote.zip
Kevin Lyman - How an Idea Becomes a Show Keynote.zip
Kevin Lyman - Recording and Distributing a Song Keynote.zip
Kevin Lyman - The Old and New Landscapes Keynote.zip
Ratings and Reviews
Beyond one of the greatest, if not the greatest, music biz courses I've ever taken. So thorough, with great speakers, and included such rich information. I truly appreciated and valued all that was said and all the hard work put into it. It was by far a class that's still worth talking about! - Tori Otamas
I loved this class, as it showed different careers in the music industry, which was so eye opening. It helps as a musician too, so you get a basic understanding of how promoting, touring, and distribution works, especially if you're doing it yourself. Very well spoken, and well laid out, I loved it
AMAZING! I teach a rock band class for an option at my school and this covers a lot of what I wanted to do. I particularly like the PDF showing what job in the industry would be best for you. Great site, overall.
Student Work