Workflow, Time Management and Productivity for Creatives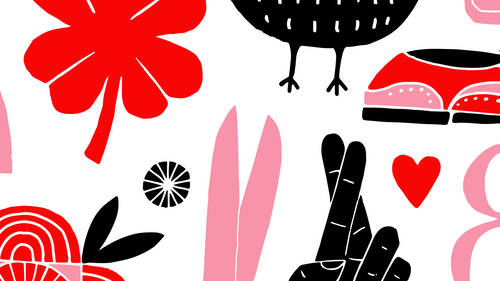 Workflow, Time Management and Productivity for Creatives
Class Description
You have everything you need to create and implement effective, lasting organizational systems, whether you know it or not. As creatives we're taught to believe this isn't true.
Do any of these common myths about creatives sound familiar to you?
Creatives are inherently disorganized
They'll never get a handle on their workload.
They lack the ability to create solid systems for getting things done.
These false ideas keep so many creatives from even trying to seek better workflows and organization systems, and ultimately bars the creative from doing better work. Not only that, believing these negative perceptions leave so many feeling stressed, scattered and unable to fully capitalize on their artistic strengths. It's time to shatter these myths and learn to create the systems you need to to your best work as a creative.
Fine artist, illustrator and author Lisa Congdon has worked with over 75 clients around the world including MoMA, REI Co-op, Harvard University, Martha Stewart Living, Chronicle Books, and Random House Publishing, among many others. In this class she will teach you how to establish effective, workflows and time management strategies that will to streamline your processes and maximize creative work time. Lisa has spent years developing these systems. The monumental success of her career is proof these systems work. Join us.
In this class you will learn:
How to organize and implement a workflow system.
How to manage to-do lists effectively.
How to utilize time-blocking.
How to identify and manage the distractions that keep you from being productive.
And so much more…
Reviews
Thanks Lisa! Wow. I found this class very inspiring and exciting. Besides the logging and planning parts that really amuse me in general, I found the idea of setting boundaries and working while keeping distractions in check quite revolutionary. I can see how working focused on x thing for a period of time over several days can work wonders in completing projects. Super recommended.
Awesome class. Lisa is very generous in sharing a very useful system that has helped her turn her creative gifts into things that we can all enjoy. I am already starting to use it and to see the benefits. It helps me "trap" all the disparate initiatives that I am working on in one place and make progress on them. Thank you Lisa!
Great class! Lisa is not only incredibly talented, but also super friendly and approachable and a fantastic teacher. Her system is really simple and effective. It's easy to apply it and I already designed and filled out my own spreadsheets. I'm on day 2 of using Lisa's Workflow and it's already making a huge difference. Thank you!