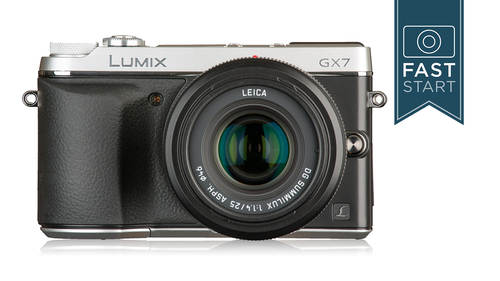 Class Description
Knowing your camera is essential when you're exploring photography.
Photography enthusiasts and beginners will get an in-depth introduction to the Panasonic® GX7 in this course. John Greengo will cover everything you need to know about the features, buttons, and menus on your camera. You'll learn about taking full advantage of your camera's versatility so you can get the shot you want, when you want it. You'll also explore working with the GX7's tilting LCD screen and viewfinder.
Make the most of your camera purchase by getting this comprehensive orientation to it's features and functions.
Reviews
Simply wow! Worth every penny. The whole course is totally professional and delivered in a classroom-like setting. The visual presentation and live demos are flawless and so helpful if you have your camera on and play along. I would never buy another expensive camera without taking a course like this! I've looked everywhere else online for camera-specific information like this in one place (I have no time to browse the poor manual that came with the camera). John also gives great information on basic photography. Highly recommend the class to all newbies to this camera. I will be much more comfortable using this little beast after finishing this course. Thank you!!
I have had the GX7 for some time, and never fully understood how to use all the settings. This course was brilliant, clear and precise and easy to follow and interesting. Brilliant!
I took this course to help me learn to navigate the fairly similar GX85. Amazingly helpful! Well-paced, great information, cogently organized. I'll still have to figure out the newer features on the GX85 (like 4K shooting ...), but in the meantime, the class has made my transition from DSLR to micro 4/3 *so* much easier.