Personal + Career Reinvention
Jasmine Star, Chase Jarvis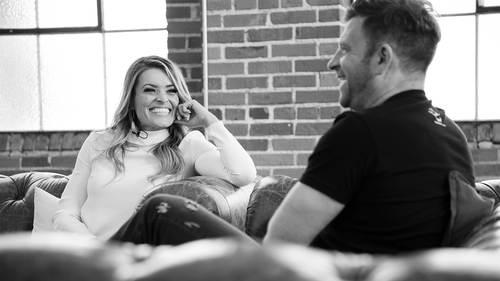 Personal + Career Reinvention
Jasmine Star, Chase Jarvis
Lessons
Class Description
There's a common misconception that artists have a monopoly on creativity… But the very act of making waves - no matter the career - is a creative one. The Chase Jarvis LIVE Show is an exploration of creativity, self-discovery, entrepreneurship, hard-earned lessons, and so much more. Chase sits down with the world's top creators, entrepreneurs, and thought leaders and unpacks actionable, valuable insights to help you live your dreams in career, hobby, and life.
ABOUT THIS EPISODE:
Can you believe this show has been running for 10 YEARS! Today's guest was one of my earliest guests, and long time friend, Jasmine Star. Jasmine is a photographer, business strategist and founder of Social Curator. If you're an OG listener, you'll hear some behind the scenes stories of some of our collaborations, including the internet's first ever LIVE wedding (where Jasmine taught CreativeLive's first wedding photo class – attended by 150,000 students!) More important than reminiscing, though, we go deep on finding your voice, adopting children, homemade tortillas, dropping out and reinventing yourself in an entirely new career.
Jasmine's journey is one that many creatives can identify with, from facing difficult times, how she found her feet and her personal process of transitioning from one career to another. She articulates how to make that transition and gives us very practical advice that will add heaps of value to you.
We also talk about...
instagram strategy – she's a master – and you should know all about her business socialcurator.com Mentors, leaders, and inspirations
the evolution of a career, how to transition from being known / building a community as a one thing (like a wedding photographer) and re-shaping that vision to your next big thing
moving away from anything seen as "safe" – law school, a traditional career, or living with your parents – to pursue a crazy dream career in the face of doubt and discouraging surroundings.
Ratings and Reviews
Well worth an hour of your time to watch this interview. The message delivered is honest, open, inspiring and motivational.
Such a great interview, if you are an entrepreneur, small business owner, corporate professional - watch it - this is gold!
Student Work