Building Photo Realistic Environments in Adobe Dimension CC
Jesús Ramirez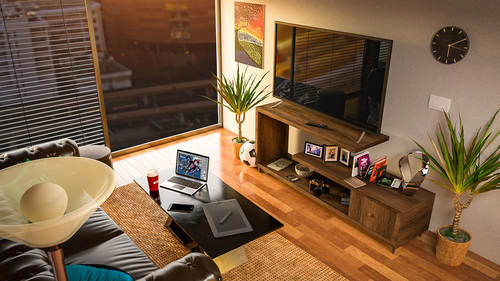 Building Photo Realistic Environments in Adobe Dimension CC
Jesús Ramirez
Class Description
AFTER THIS CLASS YOU'LL BE ABLE TO:
Position 3D models in a scene
Apply materials to 3D models
Place background images and match attributes
Place decals and edit materials
Work with camera views
Edit final render in Photoshop
ABOUT JESUS'S CLASS:
Want to build a photorealistic 3D environment, but have no 3D skills? Then this is the class for you!
In this class, you will learn how to use Adobe Dimension CC, an easy-to-use 3D compositing application that can help creatives of any skill level make photorealistic 3D graphics.
v
Jesus Ramirez will go over what Adobe Dimension CC can do and provide an overview of the interface, tools, and capabilities. You will also learn how to create, edit, and render an environment using Dimension. As well as making final adjustments in Photoshop to complete the project.
WHO THIS CLASS IS FOR:
Architecture photographers
Real estate photographers
People interested in 3D
Intermediate Creative Cloud Users
ABOUT YOUR INSTRUCTOR:
Jesús Ramirez is a digital graphics expert, speaker, and educator specializing in Adobe Photoshop. He is an Adobe Community Professional, and a content creator for the Adobe Creative Cloud Blog. Jesús is best known as the founder of the Photoshop Training Channel, one of the most popular Photoshop YouTube channels in the world.
Ratings and Reviews
This class blew my mind! Before watching, I probably wouldn't have even attempted incorporating 3D into my composite work. Now, it is WAY less intimidating. I can't wait to try it out!
Student Work