Photoshop Brushes for Beginners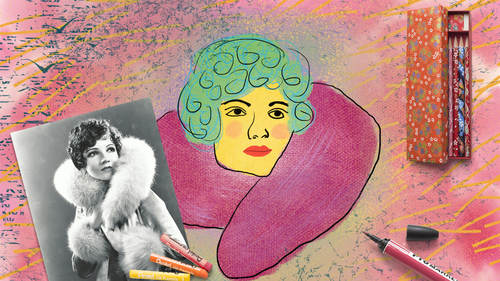 Photoshop Brushes for Beginners
Class Description
There's an enormous assortment of brushes in Adobe® Photoshop® that you can use to create everything from watercolor and gouache paintings to charcoal drawings to manga-style illustrations. In this course, Khara Plicanic will provide a quick overview of brush basics along with a guided tour through some of the newest and biggest crowd-pleasing additions. Follow along step-by-step to make your own custom brush from scratch, and don't miss the super fun, totally foolproof, insta-worthy course projects.
SOFTWARE USED:
Adobe Photoshop CC 2018
Reviews
Wow... I had been fiddling around with brushes for a while, but this Class propelled me into a stronger foundation of talent! Excellent class, easy to follow step-by-step instructions and clear directions! Thank you to Khara and Creative Live!
Loved this course! I needed the basics as a good foundation and this class gave it to me. It helps to use what is being taught as you go along. Khara is a great teacher because she builds your confidence as you work along with her.
This was a great class! I watched all of the lessons in one evening, and played along in Photoshop with the instructor's demo files. I was looking to gain new skills in using brushes, and I definitely learned a lot of new techniques and tools! Great instructor, too. She concisely explained all her steps and pointed out shortcuts and other tricks for using Photoshop.