Quick Start to Capture One
David Grover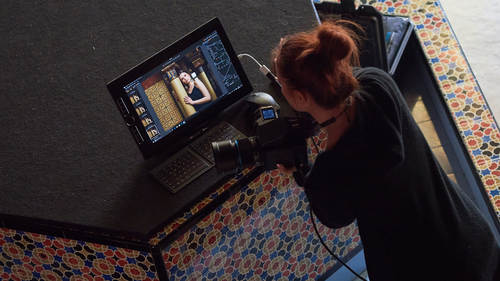 Quick Start to Capture One
David Grover
Class Description
Whatever your current RAW converter or imaging software is, this course will help you make a smooth transition to Capture One and give your images a new look. Join David Grover, a Capture One educator and expert, as he shows you how to overcome the initial hurdles of learning a new program and hit the ground running.
In this class you'll learn:
The interface and terminology Capture One uses
How to setup the workspace and shortcuts so they become familiar to you
The 10 most important things you need to know for everyday workflow and adjustment
How to make your images shine with Capture One's RAW conversion engine
By the end of this class, you'll be able to start importing your image into Capture One and create new and creative images!
Software Used: Capture One Pro 10

Ratings and Reviews
This class is a great introduction to Capture One. David covers the CO environment including the basics of tools, tool tabs, toolbar, cursor tools, action buttons, the viewer, and the browser. It includes some useful shortcuts and best practices for an efficient workflow.
A comprehensive overview of Capture One. David does a FANTASTIC job of getting you started with Capture One!
David is extremely well versed in CaptureOne Pro and he has the ability to share his knowledge in a way that is easy to follow and understand. My time in the audience was well spent, increasing my knowledge of CaptureOne basics. I would particularly recommend this class to anyone who is relatively new to CaptureOne or who is considering making CaptureOne part of their photo editing process.
Student Work