The Mindset of the Decision Makers
Jim Uhls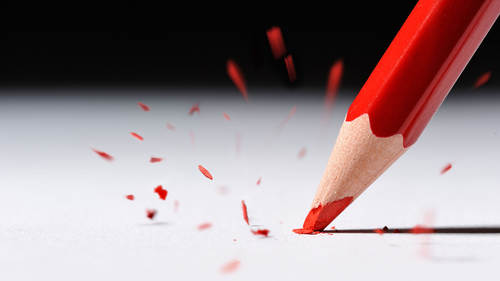 The Mindset of the Decision Makers
Jim Uhls
Lesson Info
20. The Mindset of the Decision Makers
Lesson Info
The Mindset of the Decision Makers
We'll talk about the people other than you thie people you'll have to deal with the director this is an interesting job feature film we're going back and talk about that this is the hardest job this is somebody who bears the full responsibility of the film somebody who has to always be juggling all these balls all thinking and wayne about how everything affects everything else making thousands of decisions so that's somebody that is who is going to direct your script um they want in the process of rewrites they want you to do your best work and I have found directors to be incredibly wonderful to work with I mean sit down in the living room and go over stuff and it's absolutely great over and over again it's just because they're not the same person then as they're going to be on the set you get to know them when they're this person and this person wants you to do a great script and already likes obviously a lot of what's there and want to turn it into something better and they're think...
ing about casting, shooting it and wanted to look like and everything's going on all the cylinders are firing so the best thing is did simply respond by being the best writer you can and if there's a notre something that really feels like it would throw things off this goes for notes meeting in general anyway the best thing to do is well, if that change were made um what I would be concerned about is this this and this did you make a good case they see your point all right? We don't want to change that so you can develop a really good working relationship with the director while you're in the rewrite process they are also there not a suit there right there, there, there there creative like you are and they went to make a good film. Um producer sometimes movies have maur producing credits in the cast. What is a producer it's so common that it's like a flyer for a unknown rock band? You're walking down sunset boulevard in a flyer slaps in the face you're a producer on the movie along with seventeen other people it's that sees it's that easy? Um yeah, but in reality there are people who really are producers of course it's going to be important for you know which ones are the real ones because there's this whole sea of them in there you've got to pick out the one though that was not fake um producer does what's called starting the train running this means that bay start the movie happening before it has a green line that's with the best producers do the train leaves the station it's starting to move they make the project seem real stars ask their agent one question all day long how real is it? How realism how realism how real is it whatever the project is if they're interested in um producers created an elaborate facade of falsehoods that create the illusion that the project israel um and that's how they get the train rolling um so they interface with the studio and with the director I'm a and the stars and they start acting like it's real and talking like it's real and they get people to talk to each other and eventually maybe the studio will announce well, we're going to do it it's a soft announcement that's far from the green light but the train is starting to roll down the track those are real producers and what they're doing is they're manipulating a microcosm of the roman empire caligula and environment like a motion picture studio and they're able to do it it's amazing um and they have an incredible ability to clone themselves because they have to be more than one person the producer is doing this thing I just said he did that two months ago with another project and he's further down the line and that requires all of this attention and something shooting that requires all of this attention and he's developing projects in earnest by giving them all is full attention that's the kind of produce we need to meet um a producer of course the same thing they want the best script they want your best work and this is where but they have one thing that sort of bleeds over into the studio executive for the studio of it executive like a producer who's working in the studio system they do want quality you don't believe it but they want quality um but they work for a corporation and the corporation wants a profit and that's all it once there wants a prophet so a good studio executive like a good producer tries to lead you along and shield you from the rawness of that profit motive and encourage you creatively while infusing into the creative process a consideration of the movie making a profit without making you write something terrible studio executives want to do that um they shield you for the company. Can you imagine getting notes directly from the parent corporation from the vice president of something calling up and going I'll give you your notes on your script now the studio executive and the producer give you notes on the script because they want it to be creative. They want you to do your best work and they want the profit motive to be infused without causing you to write badly um these are important things to keep in mind as you encounter these people is to have this up there's a positive way of looking at him and working with them because it can be a positive experience, a lot of things that usually happen that turned out to be not positive are just circumstances of the movie didn't come together, the studio executive left and another one took place and they hate your project or whatever it is. You know, a lot of different things happened, but why you're working with them? It could all be a good experience. The director producer in the studio executive now the mentality of a star everybody has a question of why did he or why did she do that movie? Oh my god or I'm glad they did that medal. What are they thinking? Well, one thing after in bright a star is they are the movie I mean, all the actors are the movie you don't watch a director directing, you don't want your writer writing you don't watch a producer producing the movie, you watch the actors, they are everything the audience season years that's a lot of responsibility they are the film to an audience there, the film um so the amount of meat I don't know what it's like to be a star but the amount of attention on you your your attention on yourself, your image, what other people think of your image, the handlers of your image, the handlers of your career a lot of stuff going on and there's a lot of reasons for it and that's because stars have tohave movies succeed that's an important thing to keep in mind when a star doesn't do your movie or god um they have to have movie succeed and this pressure is on them all the time and maybe they could make a decision to not do yours and do another one and you can't believe they made that well it's um it's very difficult to try to imagine being inside their minds they have to have movie succeed because if there's x amount I don't know what the number is maybe it's three strikes the four strikes I don't know it starts to really effect their career so imagine bringing that toe every choice you make about what you're gonna do it's a lot so they have to have film succeed and they also want a good rule when we talk about characters and rolls boy it's a rule now forget that character stuff you wrote a role uh yeah they want a good role they want a good roll this is why you see in an era of movies that are huge tent poles previously existing I pee like comics and whatever they were a toy did you see these smaller movies with big stars because they want to play those roles and that's what makes a smaller scale script really, really powerful and appealing because if you've got stars that want to do it it's pretty likely to happen and they want a good role so they have a lot of high pressure mentality that goes into it and some of it works against you and some other works in your favor but that's the kind of mentality um that exists there so I want to ask you, well, your observations are does not be from personal experience but just your observations about each of these professions um let's go around the table and say, what what do you think of directors or what's? Your impression of directors I think, can be really a screenwriter's best friend I feel just from talking to other screenwriters and their experiences with directors and it's funny because I know a lot of people have kind of a negative impression of directors, but the few that I've met have been very kind, very open creative people and they have a really hard job, so I kind of understand what the negative impression comes from, you know, if there's yelling on the set or whatever but I think it's understandable and from what I've just seen and heard personally they seem like really nice people that's good that's good and you directors uh it seems like their job is to, uh I guess kind of communicate this story other in ways other than dialogue like blocking and just have interesting other things going on and rather maybe help accentuate the dialogue with, you know, like you said, like, oh, let's, put this, uh, conversation a car wash because, you know, it's supposed to be secret. So yeah, find other ways of living dialogue to boost, tell, tell the story. Right? And would have had a very impact on the writing process. Their impact on the writing process. Um, they can that's all right. Just wondering if you had any impression about how how did they affect it up when you feel like they get it, they help it along. I see. Um, yeah, they could probably I can see them helping, uh, making a screenplay tighter because, you know, they're coming from the side of, you know, what are we seeing? How can we communicate things visually versus just constantly, uh, were they saying, you know, so I can see them making things, uh, tighter right now I'm going to switch to produce for what it is you're yeah, I have a lot experience that producers and, er it's kind of it's like a you know, what comes first the chicken or the egg, you know, it's like they build it all up and they're like we build it and then the money will come and kind of the opposite where it's like let me see the money you know and then we'll kind of entertain the idea and so it's I find extremely stressful you know, working with some producers because it's like the timelines happening you're building all these pieces together and you're waiting for the money you know, mr money bags to come in and if it doesn't come in you know then it's kind of all for nothing a little bit it feels like and that's heart wrenching toe like call in favors and you know, really make things happen and then oh yeah you know that didn't happen sorry guys you know but sometimes it's amazing I've worked with producers that have done pick huge shows and just made it look effortlessly and it's from their connections and their experience and you know they're dealing with stuff so fast you know you never even knew any of that stuff happened there just you know that a little magic here a little magic there and um you know it's very underappreciated I think when it is successful and it works quite amazing right and producers throw that to you too I kind of have the same experience with the last thing he said when they deal with a lot of stuff that you never knew happened just like creator really incredibly tight environment if you have the privilege of working with a good one and what you're able to focus on your craft and I think that they have a lot of their team is huge and of all people who are artists and trying to focus on their craft so putting all of that team together and making sure that the train is running I think is very impressive job, so good to have a good one, I didn't keep him on your side exactly exactly. And so one day you were going the same with feature films. Now why the writers important there's? A little story the screenwriter william goldman told about his first film was harper with paul newman, the first film of the screenplay he wrote, and that he went to the, um the premiere of it, and he went up there was a guard at the door, and he said who he was in the courses. So when and he said, well, I'm I'm the writer of the movie and the guard said, so things have changed a little bit since then, but I guess the question is we know that films are put together by a director, so, um, I want to ask how you feel of why the writer in a feature film is important, like during the production process or just generally, in general the hole where is the right? How does the writer fit into the entire picture? The importance I mean other than providing an idea to shoot I feel that the writer is the main source for almost any question anyone has about the story and what's going on for things about characters past maybe things that the writer didn't think to tell development anything like that but things that have come up like would this character do this with this character not do this? I feel that the writer and perhaps the director but the writer is the only person that really knows what the character would do or what the situation is. So I think it's important for the writer too just be involved in the project and at least have their phone number something because you never know, right? Yeah, I guess without the writer there's like nothing to shoot right? So but I guess they also kind of way down the foundation. So with this any questions you kind of look and say, well, that character I have a question about what this character would do well, you can look back and see that in this scene he I didn't like this thing, so that probably informs what he's going to do next and things like that so it's it's it's the source it's the look to that first if you have any questions we're gonna start with the writing I just always think of ah like a youtube video of kevin spacey saying like pleading to writers you know right maura I'm looking for more content you know I'm dependent on you guys I'm ready to go you know, kind of thing and to me that always this kind inspires me to think about writing we kind of are adjusting pop culture it's almost like a responsibility a little bit potentially you know, if we kind of focus on you know tina and that kind of stuff for action you know, to the extent of like, ultra violence you know that our culture can sway that way, you know, causing benefits to any direction but just that you know, I think that uh we have a great opportunity teo impact people sometimes the stories can really impact people an amazing way and I think all of us have been touched by a movie so it's pretty I mean I think that they provided the world the conflict and the characters you know, the depth of character comes from like the written piece, the dialogue, the way the characters communicate with each other I think is really important and I think that everyone else all the other artists involved kind of just build on that like the director goes in and kind of color is it in, you know, with his vision what's going on the actors take the dialogue and put their emphasis on the words. And is that how I should, like, be delivered? But the meaning is already there. Great.
Class Materials
Script Presentation Reference PDFs.pdf
Student Scene - KimGrimes - ITEM5.pdf
Student Scene - Maria Maella - Bring Me An Avocado.pdf
Student Scene - Matthew Baltar - Cold Open.pdf
Ratings and Reviews
This is really good. Some of the exercises Jim teaches are very powerful in that if you put dedication and time into using them, you will notice results. Some of the exercises he teaches I did for six weeks on a daily basis. They're very straightforward, and doing them makes a small difference each day until you notice a big difference. I'm still early in my writing journey but already I know I'll never write the same as before I did these exercises. And this class was only a few dollars and from a guy who wrote one of my favorite movies, so I was thrilled to take part and just hear a voice affirm what I've been learning, who encourages pushing beyond what you're comfortable doing in your writing.
I would definitely recommend this class for first-time screenwriters and writers in general. I'm a novelist that would like to turn a couple of my stories into screen plays. I was mostly interested in the "dos and don'ts" which he supplied in a generous number. He gave a lot of great examples. I enjoyed the format with the students and he pretty much walks you through the entire process, including and especially the three-act structure which can be applicable to novel writing, too. He gave a lot of great examples. I would have liked a more extensive discussion on loglines and writing the action, but this certainly is enough to get you started. For the price, you can't beat it.
I came to this site by accident and then found some well known internet marketers here, who had already been sending me helpful emails and offers for some time, which I have used. What I like about the video contents is, that it is good old-fashioned skills and crafts development, rather than just formulaic, churn it out in big numbers advice. Whether screen writing, script writing, creative writing, news writing, etc. there is a structure and guideline for contents, order, grammar, etc., but the appeal is towards the development of one's creative side. I am normally involved in non-fiction writing, so this is a nice, creative side-kick, which no doubt will help my other work. As prolific author Isaac Asimow said, "If you want to learn to write, then you must write". http://www.bestbusinessdevelopmentcoaching.com/
Student Work