What We Will Discuss in the Course
Jim Uhls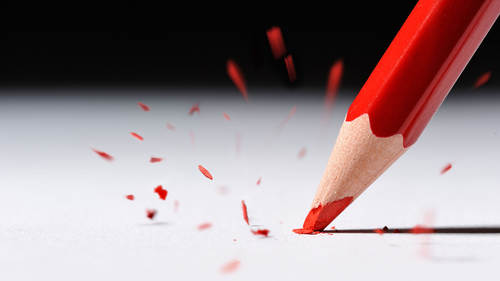 What We Will Discuss in the Course
Jim Uhls
Lesson Info
1. What We Will Discuss in the Course
Lesson Info
What We Will Discuss in the Course
Welcome to creative live this is a screenwriter's tool kit with jim rules my name is chris jennings and I'm going to be your host for the special course. We are so excited to have jim here on the film channel at creative live and this is going to be a course for all you aspiring screenwriters out there. If you are not familiar with jim, we're excited to have him he's a screenwriter he's a playwright he's done many works for television and film in particular he's may be best known as the writer of the screenplay for the acclaimed film fight club also the tv film semper fi which was produced by steven spielberg he's been a veteran in the industry we are very happy to have him here more recently he's been a writer on original screenplays for termination society games without frontier in the film of via thin we're so happy to bring jim up on stage today to teach this course aways and gentlemen, please welcome jim rules jim, how are you? Wei are excited to have you on stage now the first th...
ing I want to mention is as you can see, this is a little bit of a different set up than when we typically have here on creative live we've got the stage set up here a round table with our students here so why does this setup work so well for screenwriting well, I like the idea that it's a working situation conversations on dh paper in front of you and sitting down and being involved in active in the process yeah, the participation is typically we have students out there offstage but here these guys are really going to get into the weeds here they're going to be part of this getting some one on one time with you and actually learning hands on participating throughout the course. So why why is that important for screenwriting? Because you want to be able to have that interaction right right yeah, absolutely at some point we'll look at some of your writing but it's it's all interactive and it's like a workshop right? We would what I prefer wonderful what? We are excited to get started I know our students have their notebooks out there ready to learn from you someone let you take it away and start teaching alright alright thank you. Thank you. Hello. Um so I want to start with, um the basics uh first a writer is someone for whom writing is more difficult than other people. Thomas man it's a good thing to keep in mind because, uh it is more difficult for writers too, right? Um we're going to break this the whole course down into these parts will start with the basics we'll go into developing the story and the characters and later, we'll talk about television as opposed to feature screenplays, and then we'll get into talking about careers is a writer, the business, that type of thing, and what I'd like to happen is that after this course, you'll write in the proper accepted format with the basic style rules know howto build characters and scenes and acts, of course, the whole script understand the basics of television writing and actually start working on a career as a writer. So let me ask you first, teo, introduce yourselves and tell me why you're here. Maria, I am an aspiring filmmaker here in san francisco, and I just finished the third draft of the screenplay that I think I could use a little help, and I'm interested to see what I can learn in this course, right? My name's, james anderson and I produce a game show for djs, so I jumped right in teo kind like reality tv, uh, shot since two thousand two, and so a lot of, like, production experience over the years, and I've written some shorts and futures, and I always find it gets stuck in the second act. I know how the beginning right now and is everything's lovely, except for how do we get to the end? Yeah, that's definitely a big you challenge my name's met, and I want to learn how to, uh, turn. Basically, writing for fun is like little hobby, something I do with my friends into a career. My name is kim, and I'm here because I'm working on my second feature film writing, and I've been in a bit of a rut lately, so I'm looking, teo learned some new information and really reconnect with what's. Screenwriting is all right, all right, well, I understand being in a rush, so if that happens
Class Materials
Script Presentation Reference PDFs.pdf
Student Scene - KimGrimes - ITEM5.pdf
Student Scene - Maria Maella - Bring Me An Avocado.pdf
Student Scene - Matthew Baltar - Cold Open.pdf
Ratings and Reviews
This is really good. Some of the exercises Jim teaches are very powerful in that if you put dedication and time into using them, you will notice results. Some of the exercises he teaches I did for six weeks on a daily basis. They're very straightforward, and doing them makes a small difference each day until you notice a big difference. I'm still early in my writing journey but already I know I'll never write the same as before I did these exercises. And this class was only a few dollars and from a guy who wrote one of my favorite movies, so I was thrilled to take part and just hear a voice affirm what I've been learning, who encourages pushing beyond what you're comfortable doing in your writing.
I would definitely recommend this class for first-time screenwriters and writers in general. I'm a novelist that would like to turn a couple of my stories into screen plays. I was mostly interested in the "dos and don'ts" which he supplied in a generous number. He gave a lot of great examples. I enjoyed the format with the students and he pretty much walks you through the entire process, including and especially the three-act structure which can be applicable to novel writing, too. He gave a lot of great examples. I would have liked a more extensive discussion on loglines and writing the action, but this certainly is enough to get you started. For the price, you can't beat it.
I came to this site by accident and then found some well known internet marketers here, who had already been sending me helpful emails and offers for some time, which I have used. What I like about the video contents is, that it is good old-fashioned skills and crafts development, rather than just formulaic, churn it out in big numbers advice. Whether screen writing, script writing, creative writing, news writing, etc. there is a structure and guideline for contents, order, grammar, etc., but the appeal is towards the development of one's creative side. I am normally involved in non-fiction writing, so this is a nice, creative side-kick, which no doubt will help my other work. As prolific author Isaac Asimow said, "If you want to learn to write, then you must write". http://www.bestbusinessdevelopmentcoaching.com/
Student Work