Set Your Income Goals and Develop a Revenue Strategy
Megan Auman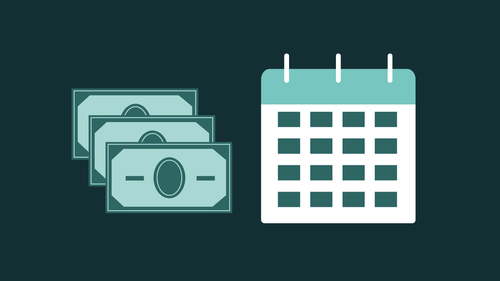 Set Your Income Goals and Develop a Revenue Strategy
Megan Auman
Class Description
"Megan's classes are the BEST online courses that I have EVER taken. I'm not exaggerating! This class is no exception. Setting a revenue strategy sounds really intimidating (which is why it's taken me so long to do it), but Megan breaks it down so well and gives you a roadmap for executing the strategies you learn. My mind is blown."
-Casey Sibley
The funny thing about knowing how much money you want to make each month is that it becomes easier to earn it. Yes, really! What's more, revenue goals give you something to work towards and help you keep your business on track. Learn how to develop a system for setting your goals in Set Your Income Goals and Develop a Revenue Strategy with Megan Auman.
In this class, you'll learn how to set an overall annual revenue strategy based on month-to month-goals. Megan will show you how to develop revenue goals based on your:
Production process and available time

Pricing strategy and income streams

Current customer base and audience

Even if you haven't started making money, Megan will help you develop realistic and achievable goals. You'll learn how to develop a revenue strategy that is tailored to the way you do business and customized to reflect your product line.
If you want to earn a predictable income by selling your handmade goods, join Megan Auman for Set Your Income Goals and Develop a Revenue Strategy and learn the right way to develop your revenue goals. 
Class Materials
MALSWYM Private Facebook Group Invite
Set Your Income Goals Class Workbook
Ratings and Reviews
This was the best class I've taken regarding revenue growth! I've even taken "entrepreneurship" courses and this class was excellent: Megan makes the information palatable, the exercises are simple and she answers every question with ease and aplomb. If I could, I'd give it FOUR thumbs up. Thank you, Megan; I feel like I can take on any goal now with skill.
This was an AMAZING class! Watched twice today and needed to. So much to absorb but oh so worthy! Great way to start the year...can't wait to create my promotion calendar and move my business forward. Thanks @meganauman and Creative Live! Katherine Carey www.katherinecarey.com
Very valuable 2.5 hours. I appreciate that Megan took her experience and expertise and approached the audience with a lot of respect: condensing a wealth of knowledge into logical and actionable steps. Presenting one's passion is a skill in itself, and it's refreshing to see a speaker so eloquent in their messaging. Have your pen and paper ready, because this course is rich with valuable information. Thank you, Megan!
Student Work