Build your Lighting Knowledge
Peter Hurley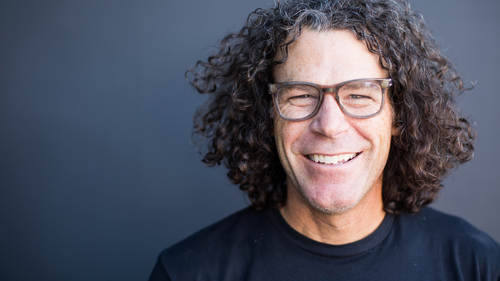 Build your Lighting Knowledge
Peter Hurley
Class Description
Understanding how and where light is found when taking a photograph is one of the most essential learnings when taking a portrait. It's easy to spend a lot of time working on complicated lighting set-ups when your best light is often right in front of you. Join well-known portrait photographer Peter Hurley as he simplifies the process by walking you through the fundamentals of lighting. He'll explain natural light and how to work with what's available. He'll discuss how to work with continuous light and the best way to use strobes. Over the course of this class you'll be able to photograph a portrait using: 
Natural Lighting Continuous LIghting 
Strobe Lighting 
A mixture of variable lighting to create a dynamic portrait with a simple set up

Class Materials
7 Peter Hurley Discount Codes
Setting for Peter Hurley Westcott Flex Kit
Ratings and Reviews
I truly enjoyed this amazing lighting class. Peter Hurley shows you how he achieves his signature look using all forms of light shaping tools from natural light, to speelites and high end strobes. Seeing first hand how the placement of the subject to the light source and your lightning set up is so important to avoiding the hazards of flat light and haze. He teaches you his unique methods and secrets on how to make eyes pop and get the best color contrast without harsh shadows. You will leave this class energized to hone your own creative vision with light and shadows using the methods taught by Peter. It was a privilege to learn from a master like Peter Hurley. Thank you Creative Live for another amazing class!
Peter Hurley is the real deal. Not only does he know and share a ton of really practical knowledge of studio lighting for headshots and fashion, but he cuts through the crap and tells it like it is. He is very encouraging and serious at the same time. He had our attention from Day 1. and never lost it. *Bonus Gold - You've got to check out his Hurely-isms. They are priceless! Aside from the new bag of industry tools to work from, Peter gave me a real, sober perspective on what it takes to be PROFESSIONAL fashion photographer! And CreativeLive provided the perfect setting as well. The whole CL staff were warm and inviting and the food was great! I highly recommend CL and P. Hurley to anyone who wants to learn from the best of the best! I can't wait to start shooting with my new skill set. Sign up for CreativeLive! Take advantage of all that they have to offer! Build a foundation, own your light, and Shebang!!! You'll be at the top of your game in no time!
Student Work