Social Media Analytics
Sharon Lee Thony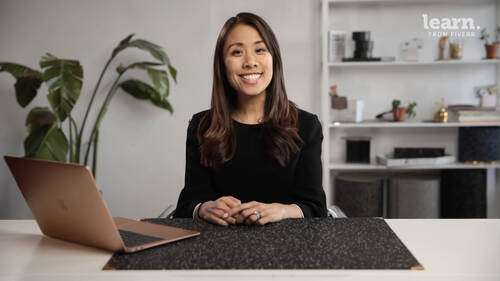 Social Media Analytics
Sharon Lee Thony
Class Description
AFTER THIS CLASS YOU'LL BE ABLE TO:
Identify SMART goals for your campaigns.
Identify KPIs and key metrics for your social media campaigns.
Use key industry tools for social listening.
Use Google Analytics and Pixels to track conversions and measure results.
Navigate your Instagram and Twitter Analytics like a pro.
Use your LinkedIn and Youtube metrics to improve your campaigns.
Monitor your campaigns and accurately measure your results.
Create professional reports from your campaign results.
ABOUT SHARON'S CLASS:
Filled with downloadable content and professional insider information, this class is jam-packed with guidance on the latest tools and trends to help you master social media analytics.
You'll learn the importance of setting SMART goals at the outset of your campaign, how to pinpoint and monitor your key performance indicators as well as what to look at when you measure your results and how to compile comprehensive reports on your metrics. Enroll now to start aligning your campaigns with measurable objectives!
WHAT YOU WILL LEARN:
How to set measurable goals for your social media campaigns
Best practices for monitoring campaign activity on various platforms
Best practices for social media reporting
How to avoid common errors with goal-setting
How to do an in-depth competitive audit
How to track your website traffic
How to link your social media activity to Google Analytics
WHO THIS CLASS IS FOR:
Digital Marketers wanting to improve campaigns with data-driven insights
Product managers needing reliable data to ensure ROI and customer satisfaction
Web programmers, designers, front end and full stack developers looking to diversify their skillset
Marketing managers looking to understand data for enhanced campaign strategies
Digital nomads looking for work that they can do from anywhere in the world
Anyone wanting to start a career in analytics
All levels of experience
ABOUT YOUR INSTRUCTOR:
With an MBA and 15+ years of experience building global brands and creating award-winning marketing campaigns for top-tier clients, Sharon Lee Thony is an expert digital marketer in every sense of the word. She has worked with top brands such as Saatchi & Saatchi, P&G, Johnson & Johnson, Axe and Dove.
Class Materials
Fiverr Pro - Digital Marketing Strategy - Client Intake Questions.docx
Ratings and Reviews
Student Work