Start and Grow Your Photography Business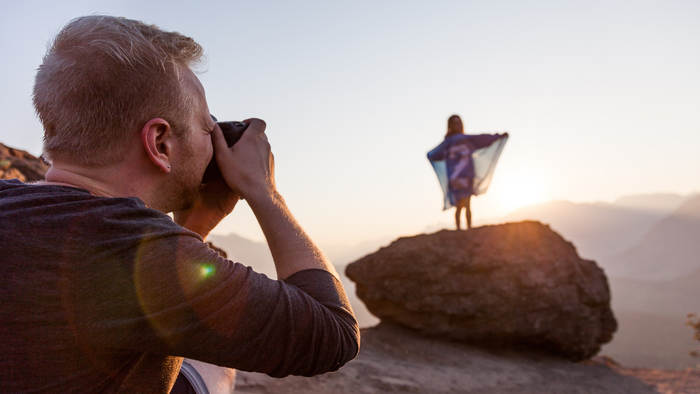 It's important to plant the seeds to grow your photography business the right way. Whether you are transitioning from a hobbyist to a professional, or have already launched your new business and don't know what to do next, Kevin Kubota will show you the key and essential steps to getting your business growing in the right direction. You'll learn who you are as a photographer and how to position, brand, and market yourself to the perfect clientele. 
How best to brand yourself to attract clientele that hire you for you 
Pricing and packaging strategies to maximize your sales 
How to perfect your sales techniques without being pushy 
It's time to start or build up a photography business that will allow you to be creative and make money at the same time. Kevin will help you achieve that goal.
Reviews
IT'S A COMMERCIAL FOR ONE SOFTWARE PRODUCT THAT YOU PAY TO WATCH. There are no great software tips here. He mentions ZERO of the many FREE platforms that are absolutely OUTSTANDING and available to all. I wanted to learn of the better and completely FREE software options available to me. I need to organise my files and manage my photography business. You only see HIS software, how to use, and buy it from him, nothing else! The rest is just common sense, suitable for a person who needs to be told to 'get insurance', and 'get an accountant' (super basic business set up). Only one very small part is useful to me. (It's not the part I need, or that I paid for). I have not watched every part bc so far, each part been predicable (accept for the most important information being replace by a commercial, that was a shock). Creative Live produce a great product, so I was disappointed to get something rogue from here, esp a piece of advertising dressed up as education. I was expecting expert level advice in each section, or at least, research to be done in preparation to give each part that boost that Creative Live usually delivers. Be that as it may; I haven't, and won't watch anymore of it . If I were to watch 'Marketing', I'm guessing it would be something like 'get yourself out there' (including suggestions like do a competition etc), rather than the most up to date proven psychological factors behind the structures of marketing, or psychological fundamentals that are behind the marketing process. IF HE WAS TO SHARE HIS KNOWLEDGE TO THE FULLEST EXTENT, he would say; "MARKETING; develop your own software business for photographers, then make a 'Start up Business Class' to 'target' those about to look into software options to purchase. OMIT all your competitors, anything useful such as all the FREE & THE BEST options available to them. Only show YOUR brand of software, and nothing of the competitors. That way, you are targeting your advertising to ppl about to start their own business, they buy your software, and THEY PAID YOU MONEY TO WATCH YOUR ADD!" That's (probably) MARKETING. I want my money back. There was no mention that this is a paid presentation / product commercial at the time of my purchase.
This was an amazing class to be a part of! I knew it would be good, from watching Kevin Kubota's previous Creative Live classes, and this course far exceeded my expectations! Kevin is a fantastic teacher, giving sound advice, presented clearly, with a down to earth, caring & humorous touch! I've watched it over on the replay, picking up on more things each time. This class will help me to get my photography business off on the right start, and I am looking forward to implementing all of his fantastic advice! Thank you Kevin & Creative Live!
I was fortunate to be in the audience for this class, and I have to say it was amazing to watch Kevin live. He has great energy and sense of humor, but more importantly the information that he shared was very helpful. The additional material that comes with the class is great. Love the pricing calculator. Kevin was so approachable in person, and happy to answer questions. Really great class, I have been re-watching it and re-taking notes.