Start and Grow Your Photography Business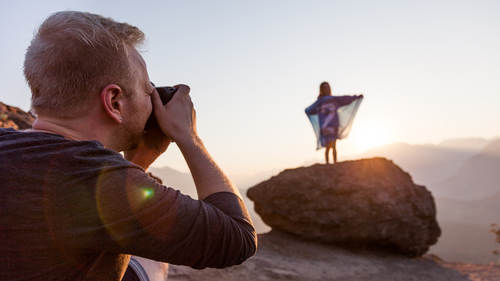 Start and Grow Your Photography Business
Class Description
It's important to plant the seeds to grow your photography business the right way. Whether you are transitioning from a hobbyist to a professional, or have already launched your new business and don't know what to do next, Kevin Kubota will show you the key and essential steps to getting your business growing in the right direction. You'll learn who you are as a photographer and how to position, brand, and market yourself to the perfect clientele. 
How best to brand yourself to attract clientele that hire you for you 
Pricing and packaging strategies to maximize your sales 
How to perfect your sales techniques without being pushy 
It's time to start or build up a photography business that will allow you to be creative and make money at the same time. Kevin will help you achieve that goal.
Reviews
This was an amazing class to be a part of! I knew it would be good, from watching Kevin Kubota's previous Creative Live classes, and this course far exceeded my expectations! Kevin is a fantastic teacher, giving sound advice, presented clearly, with a down to earth, caring & humorous touch! I've watched it over on the replay, picking up on more things each time. This class will help me to get my photography business off on the right start, and I am looking forward to implementing all of his fantastic advice! Thank you Kevin & Creative Live!
I was fortunate to be in the audience for this class, and I have to say it was amazing to watch Kevin live. He has great energy and sense of humor, but more importantly the information that he shared was very helpful. The additional material that comes with the class is great. Love the pricing calculator. Kevin was so approachable in person, and happy to answer questions. Really great class, I have been re-watching it and re-taking notes.