The Business of Photography
Nigel Barker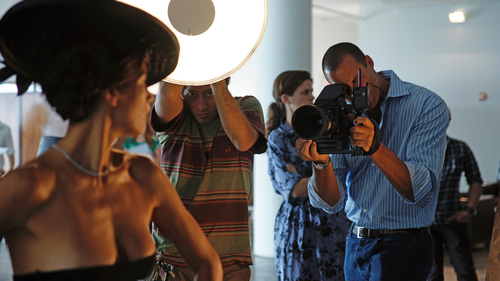 The Business of Photography
Nigel Barker
Class Description
"Think Big, Dream Bigger" - that's the philosophy that internationally renowned photographer Nigel Barker has lived by his whole career. Join Nigel on CreativeLive as he shares how to make your dreams become reality.

Nigel will discuss his journey as a photographer and will teach through the moments that he learned from that ultimately led to his success. From developing your style, creating a brand, owning your confidence and going after and getting jobs, Nigel will help you become a successful photographer while still being yourself. In the class you'll learn how to:
Create your brand by establishing who you are
Present yourself to the client so that they understand your style and abilities
Build a library of work for marketing your business
Use lighting to create emotion
Connect with your models and break the wall of posing
Be a fly on the wall as Nigel does a live shoot and shares his knowledge about equipment, environment, and how to work with models. And he'll end the day with a live critique and discuss the best ways to use your images to present yourself to your clients and customers. By the end of this class, you'll have the tools to set yourself up for success.
Class Materials
Raw Beauty Equipment List
Ratings and Reviews
This is one of my favorite Creative Live classes so far. The storytelling and human interaction parts were my favorites! The ability for Nigel to get such amazing expressions in such a brief time shooting was amazing. Everything he demonstrated seemed almost effortless, and all without a shred of ego. Great class!
Nigel is a wonderfully engaging instructor. I like that he walks his students through his photoshoots. The set ups. How to interact with the models. Even though there are a couple of genres I'm most active in, I appreciate that Nigel says that you can have different photographic interests, so long as you brand yourself properly. I like taking photos of lots of things, although my outdoor photos generate the most interest. I highly recommend all of Nigel's classes.
Passion, personal, inspiring! Nigel, thanks for amazing class and a lot of great advices.
Student Work