Assignment 01: Creating a Visual Sequence
RJ Bruni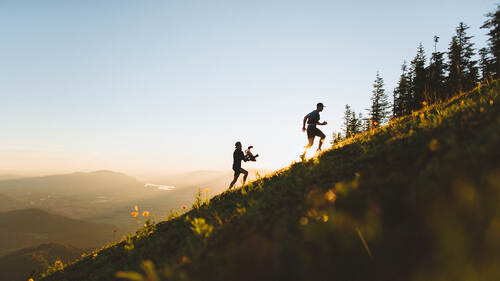 Assignment 01: Creating a Visual Sequence
RJ Bruni
Lesson Info
12. Assignment 01: Creating a Visual Sequence
Lesson Info
Assignment 01: Creating a Visual Sequence
(gentle music) So we have our camera set up and we're starting to understand what it takes to create emotion. Now I'm gonna give you an assignment. Take your camera and one lens, if you have a mic, you can use that, and we're gonna shoot everything in real time. Go out and just shoot a visual sequence. It doesn't have to be very story driven, we just want to create something that makes somebody feel something with only our cinematography and the shots that we choose. This is an exercise that I used to do all the time when I was first getting into filmmaking. It's something that we can do by ourselves and it can help sharpen our skills. If you have a friend, bring them along and you can shoot them as well. I can't wait to see what you guys come up with. Here's a behind the scenes and my own example. (car engine running) So we're on our way to shoot our own little assignment here. We picked up a few friends along the way, and we're gonna go to the lake and just have some fun and mess a...
round. The goal of this is literally just to have fun and see what we can get with a minimal rig. I'm gonna be shooting on the R5, and I'm gonna make it hard on myself so I'm going to shoot only on a 35mm prime lens. It's the Canon L-Series 1.4 Lens. I'm gonna have a Rode VideoMic Pro mounted on top so I can get some good audio, but only shooting real time, no stabilizers, no slow motion. And the goal of this is literally like I said, just to have fun and see what we can get with just a pretty basic rig. We don't need the fanciest rig in the world to get some really cool shots and to create some emotion. So, we're gonna go, we're gonna maybe skateboard maybe throw the ball around. I have this vision in my mind for a pretty fun summery feel, the handheld is gonna give it a pretty organic, fun feel, like it's not gonna feel too professional. So we'll see if it pans out. The pacing is gonna be, it's not slow and it's not super fast, it's gonna be a fun, I would say medium pace where not everything's gonna be super peaceful but it's also not gonna be fast fast fast fast the whole time. So yeah, I'm excited. We're just gonna hang out and see what we can get and experiment with some shots a bit.. Oh, hey buddy. I remember this car was here from last time so I'm just gonna get a shot of them skating past it, and it's a super sweet looking car. Okay. Can we get you, Riley, can we get you over there with them? Yeah whenever you guys are ready, try to go together okay? Wait for Jody and go for it as fast as you can. (skateboards rolling) Awesome! Good first shot, on the roll, we've got a lot of professional skateboarders happening here. This guy's definitely professional and the girls are Amateur pros. Amateur pro. Okay, so this will probably be the first shot of the film. It's gonna open up with you just pumping okay? Okay ready? And action. (skateboards rolling) Keep going. Okay guys. So when we were skating past, I mean look how sweet that looks in the forest there. So I think let's just get a couple shots, we'll do a couple more skateboarding shots but this'll be as if you guys were kind of done skateboarding, walking to go play ball or something. Yeah yeah. Okay? Everything we do, imagine it's like fun, summery, add movements, push somebody, whatever you want. Just imagine fun, this is just time to imagine. Imagine fun. Imagine fun okay What we're gonna do is more like a faster run, jog, as if we're so excited to go play ball it's insane. Like we can't even control our energy kind of. And just be talking, chatting, somebody like halfway through, kind of like look back and like pull somebody ahead. Do you know what I'm saying? Yes. Like get the energy up. Settings right now are one 50th of a second because we have to be double our frame rate. So one 50th of a second is as close as we can get to double 24 frames per second. We are f/2 and ISO and then we're getting our ND filter to get exposure. So we're gonna do this shot and keep things moving. Okay guys, you ready? And action. (photographer laughs) So for this next shot, I'm gonna hide here in the woods. I'm about 15 feet away from them and if I pan with them as they're running it's kind of almost gonna look like I'm on some sort of stabilizer and going right beside them. It's kind of a cool shot and if you have tripod or even just handheld you can pull it off without the use of a stabilizer. Okay guys, you ready? And action. (ethereal music) That's sweet. We're gonna be running again. I'm gonna be following behind you guys. It's gonna look super shaky and fun Action. Super cool. Okay cut. That looks cool, it's just fun and shaky and very youthful guys. You look very youthful. Same thing, we're gonna try to keep some speed or go together- (laughs) I'm not saying it again we're just gonna go, okay ready guys? Yeah. And kind of catch up with Jody and just go all together. Nice and close to each other guys, Nice and close, get nice and close to Jody. Yeah, there we go. Kind of keep going. Okay ready, we can go a little faster, Ryan, we can kind of do our thing here. (skateboards rolling) Look back at the girls. Got a cool cut shot of them just kind of sitting on these posts, it'll be kind of quirky. Little Wes Anderson style. Can I get you sitting each on a post right here? Nice. That's fun. That's awesome. It's a fun little portrait. Okay. Sweet. I got that one on film. So a little tip here, when directing with people especially when you're having fun keeping the morale high, just make sure you're telling everyone they're doing a good job. We want everyone to be happy, the happier people are the better results we're gonna get out of everyone and just helps the whole cause. So make sure when people are doing a good job, make sure you just tell 'em that as much as you can, pump everyone's tires up and you're gonna get a better result. Especially if the tone of the film is supposed to be fun and youthful and happy, it's good that everyone stays energetic and happy and the stress levels are low. So let's just make sure you pump everyone's tyres. So I had this idea as we're walking in the park to play some baseball, It'd be super fun and youthful if somebody was just using a stick as a bat or something, just having fun, so I'm gonna go look for a stick real quick. Here we go, found our stick. That was too easy, people are gonna think it's staged. Just where that patch of green is that I'm pointing at right there, yeah you got it. And then Jody, a little bit closer, yeah perfect. Let's shoot a shot here through the chain link fence just to start us off a little bit. Nice throwing! All right now, I'm shooting the sky, 'cause I'm gonna get a shot of them lying in the grass, looking at the clouds, so I'm just trying to find a good spot of the clouds. Somebody's gonna pretend this is a baseball bat. Okay. See if it works. I think Jody needs to... (girl laughs) I think Jody, we'll go over here. Okay Ryan, give us something. (stick hitting ball) (girl cheering) Oh! Nice hit! (stick hitting ball) (girl cheering) Just gimme this kind of sound like this, like you're gonna pitch it, and then just kind of fake, give me a nice sic pitch okay. Action. (ethereal music) That's sweet. Okay Riley, come here. I mean her eyes are insanely blue. It's popping off the green in the back and it's also matching the blue in her gloves so this portrait's gonna look super cool. We'll do a big smile into RBF, okay? Okay (laughs). Ready? And action. That's sweet. That looks awesome. Oh, you like it? (laughs) Yeah, super cool, super cool. Settings I was at, I wanted some nice depth of field. We're on a 35 which is actually still a pretty wide lens, so I needed to get a little bit depth of field so it didn't feel as personal and she had some separation from the background, So I was at f/1.6, one 50th of a second of course for shutter, we're gonna keep saying that, but that's what it's at. I have ISO 400 and then the ND was doing the rest, so pretty basic. We're gonna lie in the grass, rest our heads on our gloves and just watch the clouds. Yeah just head down. Yeah that's cool. That's sweet. That's fun. Okay get like a little closer, your heads a little closer together. There we go. There we go. Do I just look at the camera? No just like right off, okay. Just point your eyes at the sky. See that thing? That is what- (phone rings) Oh! What's happening? Eight o'clock, I need to talk about the shirt. No way. Are we missing this launch? Are we launching these shirts right now? These shirts right now, I got a draft all ready, I just gotta post it. That is awesome. You guys kind of get really close and hustle to basically fight for it. And action. (girls laughing) So when you're shooting a scene just try to go a little bit beyond just the activity, like when we're eating ice cream, get them to like "hey try someone else's ice cream and shove it in their face" and just think of little ways where you can shake things up, opposed to just having them skateboarding, or if you're having them skateboarding have them... (girl laughing) I lost my ice cream. Just try to go deeper than just the activity, try to get them to do something interesting, it'll make it feel more natural and just only add to the story. That's a Rocky Mountain. Okay don't look at Greg, look at me and just like laugh, talk. Okay try Jody's, try Jody's. And shove it his face a little bit (laughs). Jody look at Riley, laugh so hard, it's such a good sight to see. We have come to this beautiful scene, for a shot I want you guys running on the dock to the end of the dock okay. Same thing as the forest, fun, happy, energetic whatever. Don't push anyone in Ryan. Go to like the halfway point of the dock and then just stop there for me okay. I'm getting this wide establisher, we haven't really seen the lakes so I'm gonna get this wide establisher. I'm not gonna be moving to create energy but I told them to be running on the dock and it'll create some fun energy, and then I'm gonna meet up with them at the end of the dock, and maybe like have somebody push somebody in, just kind of have fun and see some smiles and see them jumping in the water. But first we'll start with this establisher. The beauty of this 35 is it's wide enough to get establishing shots, but it's not too wide and we can still get pretty close to our subjects without feeling too, too intimate. So it's a good, happy medium lens and that's kind of why I chose it, to shoot this sequence only on one lens, 35's good for that. (gentle music) Action. That's awesome. I'm jumping a little bit to the left, literally right behind me, you're going a little bit to the right okay. So let me know when you guys are ready. Oh, we're ready. Okay and action. (water splashes) Awesome. (water splashes) Last word is just have fun and go hang out and enjoy the beauty, look at this beautiful spot that we wouldn't have been in, if we didn't just make our way to come shoot, and yeah you'll find yourself in some beautiful spots so just enjoy it. (gentle music) (skateboards rolling) (stick hitting ball) (laughing) (water splashing)
Class Materials
Live Lesson: Feedback and Q&A Session with RJ
RJ's Final Film | SHARED EARTH
Ratings and Reviews
I LOVE this workshop - I have been wanting to film my own 'home life' movies as I am a photographer but I wanted to add even more memories. This workshop has added so much value to how, why, when, and what the process is of film-making for film-making. Thanks to RJ for sharing all his amazing information while being clear, precise, and informative. I am excited to film my next 'home life' film!
Great insights into Rj's process. Really enjoyed it all. Rj is smooth and easy to learn from. Loved the "in-field" BTS and going thru the motions live. Looking forward to more material.
Really informative and inspiring. One of the best video tutorials I have watched.
Student Work