Assignment 02: Planning Your Project
RJ Bruni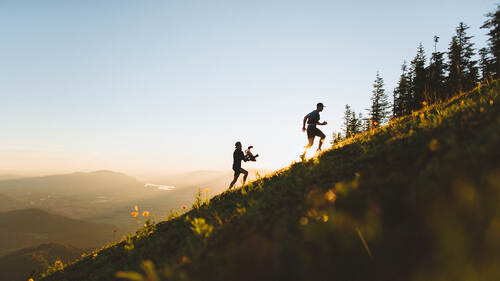 Assignment 02: Planning Your Project
RJ Bruni
Lesson Info
19. Assignment 02: Planning Your Project
Lesson Info
Assignment 02: Planning Your Project
(upbeat music) So now it's time for your next assignment. I want you to go plan your own film You have all the tools you need to go find your film and plan the whole thing before it even touches the timeline. We want to know what this film is going to look like before we even step on set and start shooting. That's the difference between good and great work. If we just show up and wing it, it's not going to be great. We might do a good job, we might run into a few lucky ideas when we get there, but if we can show up with an amazing plan and ideas that we're excited and we're stoked about, that is the recipe of how we're going to create incredible work that moves people. So, I want you to take everything you've learned here and go plan your next film. Be excited about it, bring people along for the journey and plan it in a way that keeps the energy alive and keeps the creative ideas flowing. Remember to not lose momentum here. If we let things sit for too long we're gonna forget about ...
the passion that we once had for this story and we don't want that to happen. That used to happen to me all the time and it's important that we keep the energy going. I want you to plan everything from the feel of the project as a whole and right down to the pacing of each scene. That's gonna help us so much when we get on set. Just to know all the creative details of what the audience is going to feel is crucial and we won't be able to replicate that feeling unless we know it before hand. If we just show up and shoot without understanding what the story and the feeling is, the audience is just going to end up confused, because we're confused ourselves, because we never made these decisions in the first place. Pre-production is so important and something that I've fallen in love with, because I've seen the difference in my own work when I just sit down, even with myself or with a partner and just plan out how do I make this film better than the last? What ideas can I get super, super excited about? That's the excitement that I want you to take into your next film. I want you to show up and be so excited that this is going to be your next best film. If you're not in a place where you're excited about this film or excited about every single scene in it's own unique way, then find a couple of ways to build that creativity. Sometimes, for me, it's just going out on a walk and just really thinking and focusing my mind on this specific scene or this project. Sometimes, it's sitting down with a partner and sometimes it's locking myself in a room with just a pen and a piece of paper and just start writing. You'd be amazed, sometimes it takes an hour, sometimes it takes three hours, and sometimes it takes 10 minutes But, the goal of pre-production is to be excited about our project and make sure we're stepping on set with a game plan. For this assignment, I want you to use this exact template that I showed you. In a document, break down all those details that we went over, then go ahead and create a mood board and then put everything into creative deck. You're gonna be so amazed about how this is gonna change the way you see your film and the ideas that are going to pop up along the way. It's actually so much fun. Next, we'll see you on set, where we bring all of these ideas to life.
Class Materials
Live Lesson: Feedback and Q&A Session with RJ
RJ's Final Film | SHARED EARTH
Ratings and Reviews
I LOVE this workshop - I have been wanting to film my own 'home life' movies as I am a photographer but I wanted to add even more memories. This workshop has added so much value to how, why, when, and what the process is of film-making for film-making. Thanks to RJ for sharing all his amazing information while being clear, precise, and informative. I am excited to film my next 'home life' film!
Great insights into Rj's process. Really enjoyed it all. Rj is smooth and easy to learn from. Loved the "in-field" BTS and going thru the motions live. Looking forward to more material.
Really informative and inspiring. One of the best video tutorials I have watched.
Student Work