Filmmaking Accessories
RJ Bruni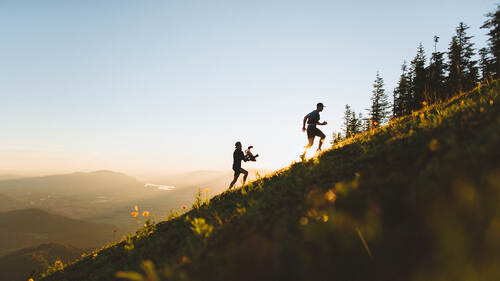 Filmmaking Accessories
RJ Bruni
Lesson Info
9. Filmmaking Accessories
Lesson Info
Filmmaking Accessories
Filmmaking is an industry where we're constantly borrowing and renting equipment. Equipment can get super expensive and sometimes we only need it for a day or a single shoot. So, I'm constantly borrowing cameras and lenses and stabilizers, depending on the shoot and the needs of that shoot. But, there are a few accessories that we need to make our lives a little bit easier. I'm gonna go through a few of my favorites. First off we have a Leatherman. Things are always going wrong on set and I use a Leatherman all the time just to fix anything that's going loose or cut something. The uses are pretty endless for this and I use it all the time. It's pretty much always with me. Next up, we have a headlamp. Things always go late. Production always goes late into the night and headlamp is great 'cause we don't wanna be misplacing gear. And if you need to hike back or whatever it may be, a headlamp is always with me. Third, we have some headphones. Some good headphones are crucial whether it's ...
monitoring audio on set, making sure that we got the audio that we need, or just in the studio editing. I use these Sony ones, which are pretty standard. Um, they're the Sony MDR7506 model. These have been super good for me. I use them pretty much every day. Third is Mapbox. Mapbox is something that we put in front of the camera and the lens goes through here. It allows for stray light not to hit the lens and get unwanted lens flares and it also creates a bit more of a contrasted image, in some scenarios. Also allows us to slap some ND filters or some diffusion filters to the front of it. It's also great for adding a little bit of a weight to our camera. If our camera's too light, our handheld footage might look a little bit too shaky or too jittery and we'll put these on some rails and it'll add a little bit of weight to our camera. So, a Mapbox is something that I'm pretty much always using on my camera. Next, we have a Neutral Density Filter. This one is a variable ND filter which means we can put it in front of our lens and change the exposure to exactly what we need. I use this sometimes when I need to go lightweight. But for the most part I used a Fixed Density Filter in front of my Mapbox. The next tool is something that I'm very excited about. It's called a Pro-Mist Filter. (Velcro sound) The Pro-Mist Filter diffuses the highlights of our image and replicates something called halation that happens in film. It's when our highlights bleed into our shadows. This is a look that I desire and I'm constantly using. This is the Tiffen Black Pro-Mist Filter and it comes in different strengths and diffusion levels. I'll put different strengths of this filter on depending on what look I'm looking for but pretty much always have one of these on my camera. Next, we have Gaff Tape. Gaff Tape's, essentially just tape but it doesn't leave as much residue as other types of tape. You can use it to fix something that breaks on set last minute or tape something up to block some light. We used it on my microphone right here. It can have tons of different uses but it's good to always have. Next, we have something called Atmospheric Aerosol Spray. This is something that I use indoors if I'm shooting in a room and I want to add a little bit of haze or atmosphere. Sometimes we can also get light rays coming through windows. (popping sound) It's a super cool tool and I use it all the time. (spraying sound) It takes quite a bit to work, but when it settles it can create a really cool look. Lastly, we have the Point and Shoot Film Camera. Often we're carrying loads of gear and our minds are solely focused on the film that we're here to create. But it's really important that we remember the process as well. We remember the people that were there. We remember the stories and the hardships and that's gonna be really cool to document. So, having just a small, lightweight Point and Shoot Film Camera in your bag or even your pocket can be super crucial. So, these are just a few accessories that we don't necessarily need to start filmmaking, but over time they're good to have and will make our lives easier.
Class Materials
Live Lesson: Feedback and Q&A Session with RJ
RJ's Final Film | SHARED EARTH
Ratings and Reviews
I LOVE this workshop - I have been wanting to film my own 'home life' movies as I am a photographer but I wanted to add even more memories. This workshop has added so much value to how, why, when, and what the process is of film-making for film-making. Thanks to RJ for sharing all his amazing information while being clear, precise, and informative. I am excited to film my next 'home life' film!
Great insights into Rj's process. Really enjoyed it all. Rj is smooth and easy to learn from. Loved the "in-field" BTS and going thru the motions live. Looking forward to more material.
Really informative and inspiring. One of the best video tutorials I have watched.
Student Work