Prime Lenses vs Zoom
RJ Bruni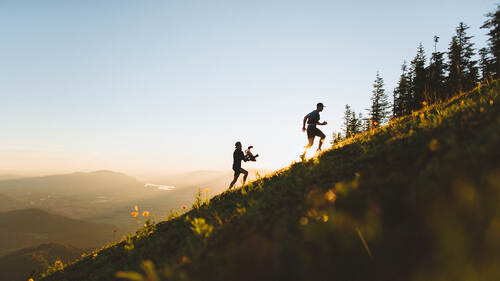 Prime Lenses vs Zoom
RJ Bruni
Lesson Info
5. Prime Lenses vs Zoom
Lesson Info
Prime Lenses vs Zoom
Lenses are super important when it comes to filmmaking. If we have a cheap lens, we're not gonna get proper colors, and our subjects won't be sharp. For me, it's been really important to invest in good quality glass over the years. I always get the question, "Do I buy prime lenses?" Or, "Do I buy zoom lenses for filmmaking?" And I always answer, "It depends on what you're going to be making." A prime lens, for the most part, will give us the sharpest image. And often we have more flexibility with opening our aperture up wider, around 1.4 or 1.6. And we can get a look that we can't always get when using a zoom lens. So whenever I can, I usually gravitate towards using a prime lens, but there's still room for zoom lenses, especially when it comes to documentaries. When I'm shooting a documentary, as much as I can, I'm still trying to use primes, but then there's these specific moments that I won't be able to recreate. Maybe I need to move quick and get a couple angles, it's pretty run an...
d gun, then I use a zoom lens. Usually it's a 24 to 70, or something a little bit wider like an 18 to 35. For the most part, primes are my go to. But when it comes to those run and gun moments where you need to get a of couple angles, zooms are fantastic to have. If you're looking to only get one lens I'd probably recommend a zoom still, maybe a 24 to 70. But if you're looking to start a collection, a hundred percent start collecting primes. Here are a few of my favorite lenses. On the prime side of things, I really like the 14 millimeter f/2.8, the 24 millimeter f/1.4, the 35 millimeter f/1.4, which you're seeing on this angle right here, and the 50 millimeter f/1.2. If I only had these four lenses in my bag, I could make 99% of the work that I put out to the world. On the zoom side of things, I really like the 24-70 f/2.8. I basically started my career only using that lens for a couple of years. And most recently, the 18-35 f/1.8, which you're seeing on this angle right here. So I want to dive a little bit deeper into focal length choice with you. Usually, when we're choosing our focal lengths, we're only thinking about how it affects our composition, but it actually goes much deeper than that. Each focal length comes with a different compression, and how it makes the audience feel. For example, if we throw a wide angle on, and get really close to our subject, it'll make the audience feel very close and intimate with the subject, and they won't be very compressed with their background. Opposed to, throwing on a telephoto lens, getting the same composition by just stepping backwards. Now, the subject is very compressed with our background, and we're gonna get to feel that we're not very close, and the subject is much further away. So I'm gonna do a test with multiple different focal lengths, and you're gonna be able to see the difference of how these focal lengths feel, what's the compression like, and how it makes the audience feel closer or further away from our subject. So here we have Graham, and we're gonna start off with a 14 millimeter, it's gonna feel very wide, and feel very close and intimate with him. And as we move into higher focal lengths, so now the 50 millimeter, this is actually the closest to what our eyes perceive as humans, and what we see in real life. As you can see, we can start to see the background begin to compress. And even though our composition is staying the same, we're actually feeling a little bit more separated from Graham. So I hope this short test gave you a good idea that focal length means way more than just composition. It fully affects how our audience is going to feel, whether it's intimate and close up to our subject with the wide angle, or, on a telephoto, our eyes have been trained to know that that compression means we're actually further away from our subject. So keep this in mind when you're planning your film, and what feeling you're going for. Maybe it's a shot where somebody is watching somebody from a distance. Now, you know that you're gonna want to use a telephoto, because our compression is gonna make it feel like we are further away from our subject. So keep this in mind. (tranquil music) This is my personal collection, but when I'm working on commercial work and there's a budget, usually, I'll end up renting higher end cinema lenses. These lenses are made specifically for filmmaking. The way the focus works, and the colors and sharpness I can be assured are 100% accurate. Camera bodies come and go, but glass is something that we can keep forever. Especially, when we find the interesting ones with really cool characteristics. I'd recommend investing in Canon lenses, just because they're versatile, and a lot of cinema cameras actually can take Canon lenses.
Class Materials
Live Lesson: Feedback and Q&A Session with RJ
RJ's Final Film | SHARED EARTH
Ratings and Reviews
I LOVE this workshop - I have been wanting to film my own 'home life' movies as I am a photographer but I wanted to add even more memories. This workshop has added so much value to how, why, when, and what the process is of film-making for film-making. Thanks to RJ for sharing all his amazing information while being clear, precise, and informative. I am excited to film my next 'home life' film!
Great insights into Rj's process. Really enjoyed it all. Rj is smooth and easy to learn from. Loved the "in-field" BTS and going thru the motions live. Looking forward to more material.
Really informative and inspiring. One of the best video tutorials I have watched.
Student Work