The Importance of Audio
RJ Bruni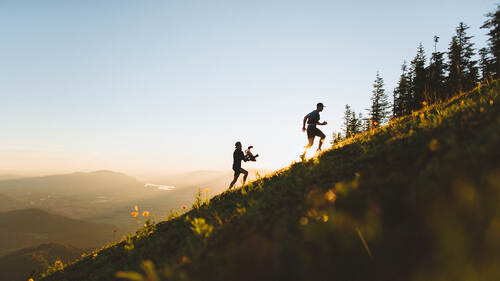 The Importance of Audio
RJ Bruni
Lesson Info
6. The Importance of Audio
Lesson Info
The Importance of Audio
Let's talk about audio. Audio is super important to our films and we don't always notice if it's good but we definitely notice if it's bad. I'm gonna show you a film, the first version it's gonna only have music and the second version we're gonna add back in the audio that we captured in the field. (version one audio) (version two audio) You probably came to the conclusion that version one felt a little bit bare and version two felt way more immersive and really brought the viewer into that moment. Audio can be such a good tool for storytelling and we have to use it at our full advantage. I'm gonna go over a few audio devices that you can use in your filmmaking. We'll start with the most important microphone, the shotgun mic. I use the shotgun mic 99% of the time. It's unidirectional and mostly only captures what it's pointed at more so than what's behind it or beside it. I'll have it on my camera, I'll have somebody running a boompole over top of the subject like we're doing right n...
ow. Here I have the Rode NTG and up here I have the Rode NTG3. And if you're doing DSLR stuff and want something quick and light, the Rode VideoMic Pro is also a really good option. Next we have lav mics, lav mics are great for documentary filmmaking and are usually mounted on the lapel of our subject. This is great when we can't get a mic close to the subject without getting the microphone in the camera or if the subject is really far away. They're also good as backups when we're doing interviews I'm wearing one right now. For the most part, you're probably gonna want a wireless setup, something that can connect to the lav and then send a wireless signal to the camera. Here, we use the Rode Wireless GO. It's been really good for us and it's nice and lightweight and can fit into our subject's pocket really well. The last microphone in our lineup is the Rode NT1. This is a large diaphragm condenser microphone and it doesn't pick up as of a directional pattern. I'll exclusively use this microphone for voiceovers in the studio. At the end of the day, there's so many elements that go into filmmaking and audio is one of those things that can make or break it. When it comes to recording audio there's a few things we need to keep in mind. The first is room noise, every room has a certain noise that we're not really picking up on 'cause our brains tend to tune it out. When we get to our location, it's super important that we record at least 20 to 30 seconds of room noise or ambient noise. This is really gonna help us in the edit especially when we're cutting together dialogue. The second is dialogue, let's make sure we're getting our microphones as close to our talent as possible and we're getting as crisp and clear audio as we can. And the third is fully, these are sounds that we're recording after we're done shooting such as footsteps or the crinkling of a bag. When it comes to recording audio the last thing we want is audio that's peaking or distorted. In order to avoid this, we'll be aiming for levels around minus 10 and minus 12 decibels. This gives us a little bit of room if our talent or our noise gets a little bit louder we're trying to stay away from zero decibels. At the end of the day, audio can be just as important as video and it's important that we're constantly monitoring it with headphones in the field. It's an incredible tool at our disposal and a key element to storytelling.
Class Materials
Live Lesson: Feedback and Q&A Session with RJ
RJ's Final Film | SHARED EARTH
Ratings and Reviews
I LOVE this workshop - I have been wanting to film my own 'home life' movies as I am a photographer but I wanted to add even more memories. This workshop has added so much value to how, why, when, and what the process is of film-making for film-making. Thanks to RJ for sharing all his amazing information while being clear, precise, and informative. I am excited to film my next 'home life' film!
Great insights into Rj's process. Really enjoyed it all. Rj is smooth and easy to learn from. Loved the "in-field" BTS and going thru the motions live. Looking forward to more material.
Really informative and inspiring. One of the best video tutorials I have watched.
Student Work