30 Days of Wedding Photography
Susan Stripling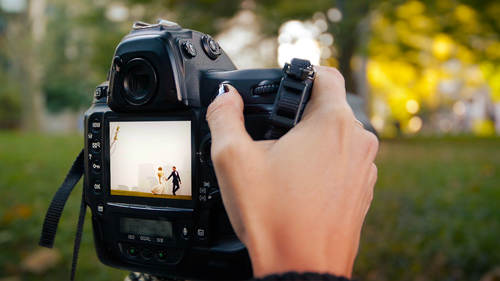 30 Days of Wedding Photography
Susan Stripling
Class Description
Success as a wedding photographer requires more than just raw talent and the desire to be a professional photographer. To survive in this highly competitive industry, you need strong business skills and a deep understanding of your craft. In this documentary wedding photography experience, Susan Stripling will teach you how to launch and sustain a successful wedding photography business.
During 30 days of step-by-step instruction, Susan will show you how to:
Develop your business — everything from honing your creative vision to marketing tactics to studio management
Fundamental shooting techniques for every possible wedding scenario by inviting you along to an engagement session and wedding day and with real-life clients — not models! 
Post production workflow
Marketing and sales
Album design
During the start-to-finish documentary coverage of the wedding day, Susan will teach you how she handles each part of the experience, from photographic technique to client care, all with zero re-takes or re-shoots. Susan will wrap up the 30 days with detailed instruction on post-production workflow, post-wedding marketing, album design, post-wedding sales, and much, much more.
By the end of this course, you will have accompanied Susan through every step of a wedding and will have the skills, mindset, and tools needed to make a living — and a name for yourself — as a wedding photographer.
Class Materials
Quicksheet Inside Guide (one large PDF file)
Quicksheet Inside Guide (zip file of individual PDF pages)
Ratings and Reviews
oh Susan, you are AWESOME!! I am not a wedding photographer (despite dipping my toe in this intimidating pool for one of my dearest friends), I shoot all forms of portraits and love sports too! Your '30-Days' has been the single most influential and educational moments since I started my venture into photography in 2009! THANK YOU! Your honesty, directness, bluntness, humor and vulnerability makes these 30-Days the most worthwhile time spent away from actual shooting; while simultaneously is the most inspirational motivator to push you out there to practice these ideas/techniques! #SShostestwiththemostest You raise the bar in this industry, not just with wedding photographers, but with all genres of photography! I wanted this course to learn about shooting and thought, great... I'll get a little bit of the business side too... OMG! I got it ALL! I'm dying! What an awesome investment in myself, my business and in YOU! PLEASE keep doing what you are doing! I love your new Dynamic Range, I feel that it is a wonderful extension of the work you do with Creative Live! I watch you EVERY DAY, every morning... I know that I continue absorbing your wisdom through repetition! I don't want to be you, I want to rise to your level! So thank you for the inspiration, motivation and aspiration! Keep on being REAL, its what we love about you! We embrace your Chanel meets Alexander McQueen-ness! :) Thank you for stepping into this educational space and providing us with your lessons learned so we can avoid the negative-time investment making mistakes... we are drinking your virtual lemonade!! HA! Like the others, whatever wisdom you offer in this medium, I will be jumping at the opportunity to learn from you! THANK YOU!
All the positive reviews say it all. When Susan took on the challenge of teaching this course it must of looked like attempting to climb Mount Everest...and she accomplished just that. Susan is a detailed, well-organized photographer and this clearly comes out in her teaching. Using repetition, clear instructions, a logical and well laid out presentation, she answers most any question you might have when it comes to wedding photography. I felt like I was having a private consultation when watching the course. She is real, honest, tactful, funny, and a gift to the photography community. Finally, her photography is professional and inspiring. Thank you Susan for the tremendous amount of work that you put into making this an outstanding Creative Live course for us all.
Wow. What a super, comprehensive, entertaining, informative course. Well done. I've taking a lot of photography classes and this one is definitely top of the list. Susan Stripling was very well prepared (and great job by the CreativeLive Team too). Terrific course. Susan shared so much. Thank you! P.S. Love the CL boot camp courses.
Student Work