Parent Dances
Susan Stripling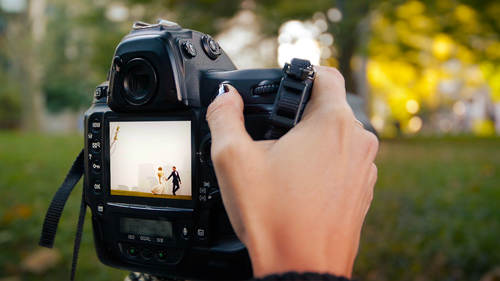 Parent Dances
Susan Stripling
Lesson Info
50. Parent Dances
Lesson Info
Parent Dances
So let's talk about parent dances and we're not going to spend a tremendous amount of time talking about parent dances because when it comes right down to it, parent dances aren't all that different from first dances you got two people they're holding on to each other they're swaying to the music not that different, however let's talk about it anyhow, because it's a very important component of the day I know you're about to roll your eyes back in your head because here we are recycling this equipment slide yet again defore with the seventy two, two hundred and off camera flash d three s with twenty four to seventy and on camera flash and my assistant with the flash on the monitor pod in case you haven't yet enough seen what that assistant looks like and what that flash on that mon a pod looks like just take a look at this picture over camera, right? You'll see sander standing there looking incredibly excited to be here. She and I both have to be careful about arresting facial expressio...
ns because we contend toe look way too serious or displeased when really we're really just thinking hard but down on the floor you can see blair and her dad dancing right and those lights there and you can see me pop right down there on the stairs taking a little break actually not taking a break my probably my behind isn't even touching this the stairs at all come about jump up and keep on moving this is the part of the day that we talked about yesterday where we talked about how at the very beginning of the first dance, the first thing that I'm going to do is try to get a photograph of the bride and the groom dancing with the with the flash a little bit more direct on them a parent dance is no different I'm going to attempt to take a nice clean picture of the bride and her father or the groom and his mother dancing before I move on and I try anything different so you can see here how I have sandra positions you soon see how I brought myself right over and I sat right down next to her and this is how I started parent dance so we've talked about this let's talk about this one more time we're making our triangle well I'm starting to the side my flash is staying constant and I usually have my back to the band now starting to the side that's a little debatable every once in a while like I said, I'm going to start so that I could get that nice safe shot, but once we really start using that off camera flash, which is what I'm talking about here then I'm moving to the side. So talking about this just in the same way that we talked about first dances, here we go. I know this is going to be a shock to you that my settings are pretty darn similar it's the similar concept between the introductions to the first dances to the toasts to the parent dance shutter speed low enough to let in the ambient light, but fast enough to what freeze the motion with the flash ah, focal length of the linds, as long as I can possibly get in the scenario that I'm in f stop varying from two, eight two f four, depending on how much or how little of the scene I want crisply in focus and my s oh, doing what? It's working with my shutter speed to both freeze the action and bring in the ambient light like this and like this, you've been very, very, very clearly here see that this is one of those instances where I've moved over on standing directly next to my assistant. I'm using her flash off camera at eight power to illuminate there and her father this is that the very beginning of their dance. I've got my nice, clean, crisp exposure, and then I could move on to something like this. Which is exactly what we talked about yesterday and we were talking about first dances where I have my assistant over on the other side of the dance floor and I asked her to telescope down the mono pod get down and aim the flash directly at the sides of the people who are dancing the people that are dancing are blocking my assistant so you see neither her nor the burst of the flash but the burst of the flash is putting that beautiful room of light around their heads settings or staying consistent. I like to go with a nice horizontal I like to go with a nice vertical sometimes the room is busy sometimes there's a lot going on sometimes when I go with the big horizontal shot, it brings in a lot of really distracting elements into the room but a nice vertical and ice tight angled vertical really let's myself get in there and again you have to be careful with your flash here because you can see it start to peek in on the corner here and you can see it oh look what I've done here. I include these examples partly as an example of a mistake I've made partly a sandra wandering a little too far off partly maybe being a little too caught up in the moment not maybe seeing that she's wandered off for that I've wandered off or that I've appointed my linens way too close to the light however the image on the left was a bit of an accident I hadn't realized how close the bride and her father had danced towards the flash I wasn't really paying attention I was paying attention to the emotion during the dance the image on the right was deliberate I didn't have ah really super great angle in this way and they were moving really fast I was trying to work with the band to my back and I was trying to work shooting into the band and I allowed that light to come into my limbs on purpose for deliberate flair sometimes this happens because you mess up but if you know the rules sometimes you can break the rules on purpose to create an effect that you want in that given scenario so again ah parent dance the way I'm approaching it is not all that different from the way that I approached the first dance between the bride and groom the lighting principles are staying exactly the same it doesn't matter if you're in a tent or you're in a ballroom or you're outside or you're in a catering hall you khun b anywhere and the same principles of lighting continue over and over again and if you're looking down at the bottom if you're following along with the ex if data you'll see that my settings are also staying very consistent from scenario to scenario and scene to scene so we have covered an awful lot today we've talked about toasts, we made a wonderful analogy with a water glass and some flowers and a lot of pointing to show that when we are photographing the toast, my assistant and I are doing our absolute best to make a triangle where she's on one side of the dance floor I'm on this side of the dance floor in an ideal world, the bride and groom are here and the person giving the toaster here and all she's doing is turning her flash and all I'm doing is turning my camera. We've talked about the flak that the flash being on manual and my camera being on manual means that the output of the flash is consistent it means that my exposure is consistent every single time whether I'm next to the person giving the toaster over the bride and groom shoulder are over in the back all the way by the exit door we've talked about action and reaction we've talked about sensitivity to the scene and then we have moved on to talk about parent dances. We've talked about how apparent dance is virtually identical in approach to a first dance and then we recap the flash, the positioning and all of the settings needed to make these things beautiful beautiful images for your clients thank you so so much for being with us today if you're new in business maybe this will revolutionize a little bit of how you think about flash, maybe for some of you that we're considering off camera flash. This demystifies it a little bit and makes you see that. It definitely is something that you can learn and something that you can master if you put the time into it. And if this is something that you're doing already, maybe you picked up something along the way to enhance your process. Either way, you come about it. Thank you so much for sitting here with us. And if you come back tomorrow, we're going to go to a party, so we'll see you then.
Class Materials
Quicksheet Inside Guide (one large PDF file)
Quicksheet Inside Guide (zip file of individual PDF pages)
Ratings and Reviews
oh Susan, you are AWESOME!! I am not a wedding photographer (despite dipping my toe in this intimidating pool for one of my dearest friends), I shoot all forms of portraits and love sports too! Your '30-Days' has been the single most influential and educational moments since I started my venture into photography in 2009! THANK YOU! Your honesty, directness, bluntness, humor and vulnerability makes these 30-Days the most worthwhile time spent away from actual shooting; while simultaneously is the most inspirational motivator to push you out there to practice these ideas/techniques! #SShostestwiththemostest You raise the bar in this industry, not just with wedding photographers, but with all genres of photography! I wanted this course to learn about shooting and thought, great... I'll get a little bit of the business side too... OMG! I got it ALL! I'm dying! What an awesome investment in myself, my business and in YOU! PLEASE keep doing what you are doing! I love your new Dynamic Range, I feel that it is a wonderful extension of the work you do with Creative Live! I watch you EVERY DAY, every morning... I know that I continue absorbing your wisdom through repetition! I don't want to be you, I want to rise to your level! So thank you for the inspiration, motivation and aspiration! Keep on being REAL, its what we love about you! We embrace your Chanel meets Alexander McQueen-ness! :) Thank you for stepping into this educational space and providing us with your lessons learned so we can avoid the negative-time investment making mistakes... we are drinking your virtual lemonade!! HA! Like the others, whatever wisdom you offer in this medium, I will be jumping at the opportunity to learn from you! THANK YOU!
All the positive reviews say it all. When Susan took on the challenge of teaching this course it must of looked like attempting to climb Mount Everest...and she accomplished just that. Susan is a detailed, well-organized photographer and this clearly comes out in her teaching. Using repetition, clear instructions, a logical and well laid out presentation, she answers most any question you might have when it comes to wedding photography. I felt like I was having a private consultation when watching the course. She is real, honest, tactful, funny, and a gift to the photography community. Finally, her photography is professional and inspiring. Thank you Susan for the tremendous amount of work that you put into making this an outstanding Creative Live course for us all.
Wow. What a super, comprehensive, entertaining, informative course. Well done. I've taking a lot of photography classes and this one is definitely top of the list. Susan Stripling was very well prepared (and great job by the CreativeLive Team too). Terrific course. Susan shared so much. Thank you! P.S. Love the CL boot camp courses.
Student Work