Adobe Premiere Pro Quick Start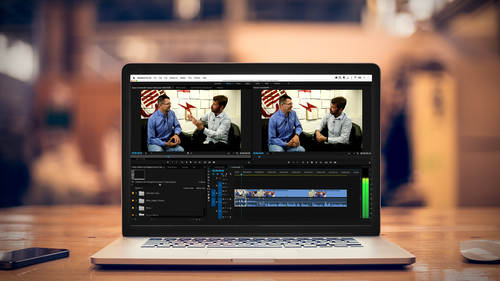 Adobe Premiere Pro Quick Start
Class Description
If you want to wrap your head around the basics of Adobe Premiere Pro, and only have one day to get up and running, this is the course to kick-start your entry into the world of video editing. Join Abba Shapiro in this fast-paced, one-day class, as he guides you through the basic skills you need to create a video with Premiere Pro.
Abba will cover:
Setting Up A Project
Importing Video And Photos
Basic Editing Techniques
Working With Audio
Applying Filters And Transitions
Creating Titles
Exporting Your Project
Feel comfortable and confident in your editing, this course will show you how to take your videos and photos and turn them into visual stories. If you've been thinking about expanding your business to include video, this class will help you get the technical confusion out of the way so you can focus on being creative.
Software Used: Adobe Premiere Pro CC 2017

Reviews
One more amazing class from Abba! The is a fantastic teacher who would explain complicated issues and make it souds so simple. Lots of information to work with. Really great speaker and his humor is brilliant. Love his class!!! Will be rewatching it again and again.
An awesome class that makes the initial hoorays to Premiere Pro so much less intimidating and is guarantee to save you a lot of time. I've created about a hundred clips over the last year or so and after this course identified a huge amount of productivity boosters and also learned a few things to improve the quality of my produce. Looking forward to more in-depths courses. One last comment -- it is basic and gives cursory overview of the topics listed. Do not expect anything too deep or advanced but if you're self-taught, Youtube-style person who still drags the clips around or copy-pastes attributes across all clips, this course will be a great way to improve many of the routine tasks.
This is the most succinct class for Premiere Pro that gives you exactly what you need to get started. The software is deep, but this will get you up and running in less time than trying to find it in a book or on the web. Abba's style is easy to listen to and he doesn't waste words as he takes you through the panels to show the options and how to think about not only using the tools but how to organize your media to make it easier to get the job done. Teaming with Colin Smith was great because Colin is also on Creative Live and gives great tutorials in Photoshop Cafe so it was fun to see the video they created together.