The Art of Filmmaking and Editing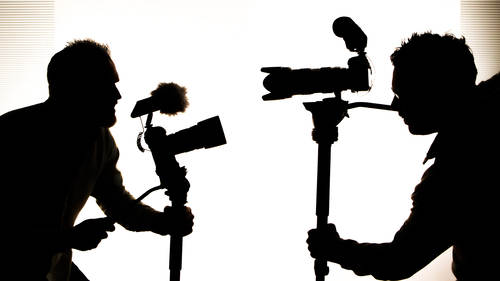 The Art of Filmmaking and Editing
Class Description
Have you ever thought about using your talents, training and equipment to design moving images to tell a story? This film workshop is your opportunity to learn how to become a visual storyteller with Jeff Medford and Ross Hockrow. Whether you're a photographer or an aspiring filmmaker, you will come out of this class with all of the skills to produce web commercials, wedding, birth, family and event films.
Discover what you'll need for your camera bag, lighting, how to shoot a conversation - all during a live shoot! You'll learn how to create a story throughout the editing process. This film workshop is 3 days of non-stop information, all of which will allow you to expand your business and increase your profits.
Reviews
I am thankful that I found CreativeLive and signed up for this class. For a couple of years I have been looking for a comprehensive course to teach me about filmmaking for the independent artist. I have sought the professional guidance of "people in the business" but they were more interested in taking your money than helping. And they were very condescending and arrogant. At CreativeLive I have found people who are like me and willing to share their knowledge with me. This particular course gave me the foundation to know what to purchase and where to start in my first efforts of filmmaking. This course, though very informative, I would wish if was a bit more technically than theoretical. Ross is great at what he does but I felt spent too much time on too many theoretical aspects of filmmaking and not enough fundamentals. Jeff was better at explaining the technical aspects of filmmaking but did not speak as much as Ross. Overall, I find that Jeff and Ross were wonderful teachers and I learned so much from them. I am looking forward to enrolling in additional classes at CreativeLive and hopefully if Jeff and Ross teach more courses, I will sign up. Thank you so very much Jeff, Ross and the CreativeLive team!