Beginner Color Toning in Photoshop
Khara Plicanic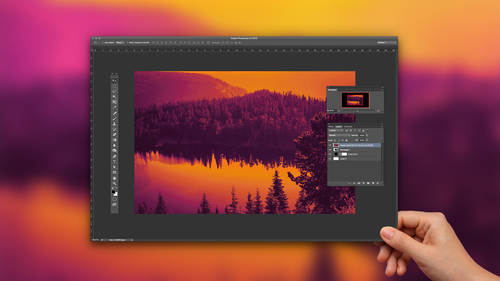 Beginner Color Toning in Photoshop
Khara Plicanic
Class Description
You've heard of doing color correction to fix color casts and various white balance issues. Now learn how to intentionally skew the colors and tones in an image for the sake of mood or special effect. Learn how hue/saturation, levels, adjustment layers, gradients, and gradient maps can be used for color "incorrection" to create vintage and matte film effects.  

Software Used: Adobe Photoshop CC 2015

Class Materials
How To Install Actions in Photoshop
Nine Color Toning Actions
Ratings and Reviews
Nice little class. Very basic. Perfect for beginners.
Very, very basic. Strictly for beginners.
Khara is very personable and engaging. But I do think people should know this is NOT a color CORRECTION workshop. This is a basic course in that it provides a very brief overview of the pshop functions that can contribute to color manipulation. She does go most into gradient maps.
Student Work