Brush Lettering: Putting Together a Finished Piece
Laura Worthington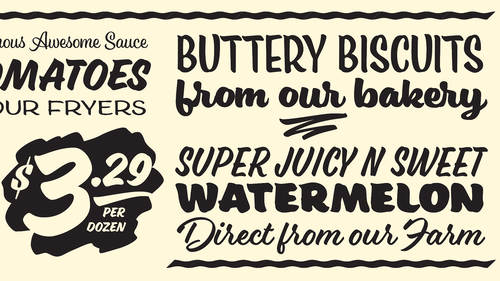 Brush Lettering: Putting Together a Finished Piece
Laura Worthington
Class Description
Be sure to check out our other Brush Lettering classes on Brush Lettering Basics and Flourishes & Ornamentation.  

Lay out and create different brush-lettered words, and combine them into a cohesive, attractive whole. You'll explore different layout variations for your compositions, and begin to practice your letter with an eye to creating compositions. In this class, type designer Laura Worthington will cover:


How to plan the layout and create thumbnails




The pencil skeleton as a basis for lettering in a composition




Reworking and refinning your final piece



At the end of this class, you will learn how to put together a composition of words in a variety of shapes and styles. Create polished compositions that you can add to your portfolio or hang on a wall.  
Class Materials
Tips for Great Brush Lettering Compositions
Workflow | Pencil Skeleton to Ink
Ratings and Reviews
I was fortunate to be in this class live and I am so glad I own it! I have gone on to buy more brush pens and continue to practice (relax :) ) on my own. She is thorough and engaging. I feel like I learn a new gem each time I watch it!.
Laura Worthington is one of the best calligraphers I follow. She is an excellent teacher and I enjoyed this class very much. It allowed me to know her "in person". She teacher her tallets and allow students to follow their own style.
Student Work