Public Relations (with Guest Paul Owen)
Porter Gale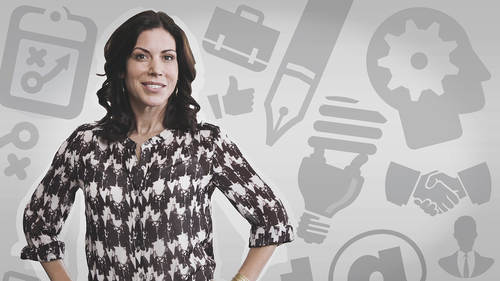 Public Relations (with Guest Paul Owen)
Porter Gale
Lesson Info
12. Public Relations (with Guest Paul Owen)
Lesson Info
Public Relations (with Guest Paul Owen)
you my final guest. I've actually saved one of my favorite subjects for the last topic here. We're gonna be talking about PR. And I have Paul Owen with me, who is a PR expert based here in Seattle. You're also an entrepreneur, right? You're right. Um and he's going to share some of his thoughts and wisdom. So thank you so much for coming. I'm really excited about it. Before we get into the course, I'd love to just know a little bit more about your background because lots of entrepreneurs here, entrepreneurs watching. But how did you end up starting your business? And how did you get into the field of PR? I am a corrupted journalist. I started as a journalist as editor of my college paper, and I worked at the newspaper in Portland, Oregon, and a friend brought me into PR a long time ago. And I love the pace. I love the energy and the creative ideas and working with lots of different clients. Uh, and I started my own agency in 1997 so 15 years ago, and we work with a lot of big global te...
ch companies that you've heard of but we work with hundreds of startups that some might have heard of, but most are very small, and they're just trying to get started. And so I enjoy that entrepreneurial spirit and sharing the ideas and the energy that come with that with guys trying toe start something new. How did you get the drive within yourself to actually start your own agency? And that's that's a big, big joke. It a gift. A lot of the credit to my wife, who really pushed me to make that leap. I think sometimes we don't see that in ourselves. Um, conversation. Go with her. Was she doing this or what was she doing? What are you thinking? You just start your own agency? Um, yeah. I mean, she pushed me a little bit, but I definitely had also thought of that for years. So when I started my first internship after working in newspapers, um, I knew right away this is something you can dio. It doesn't take a lot of capital. And so I know you've got a lot of creative professionals watching this, and it depends on what their backgrounds are. But if you can write and you you know what a good story ideas. You can absolutely help other companies out with this, but most importantly, help yourself out. So it's not hard to get started. Um, you have to know what you're doing. And, um, you have to have a certain skill set. But once you have those pieces in place, it's not as if there's a lot of capital requirements. So great. Now tell me, you said you're working with some large companies and then a lot of startups. What are some of the start ups at least things that you've done with them, that you're really excited about the PR results that you've received? Sure. Um, last year we worked with a start up out of Menlo Park called You Can, and they developed some really interesting composting solutions for kitchens. I guess in the Bay Area, it's required to put your composting out. Now, um, with your trash and recycling and the cities were providing these ugly trash cans, they provided a beautiful one, and they needed some help kick starting sales on that. And, um, we did some really interesting things with consumer media, which is not necessarily my focus. I'm more of a B two b guy. Um, but we ended up One of the pieces they got was was in the L A. Times for the holiday gift guide. Very last minute. It was right before Christmas and it was huge. The number of inbound leads that they secured from that. Um, I think for anybody PR does a few things. It does that, but it also brings credibility. And so the second thing that this little startup was doing was talking with municipalities about bringing their service into somebody else's composting offering in another city somewhere. And it was great to have that L. A Times banner on their website showing. It's not just us saying this. We have all of this covers, had a lot of other coverage to, but that was a really nice consumer head for a little startup last year. That's great. So it was building their credibility, but it was also lead generating and probably helping them secure other municipalities to. So maybe they went to L. A. Afterwards after San Francisco and it had a great case history todo Yeah, there. I mean, they were at the time negotiating a dozen or two dozen different contracts with municipalities for their service. So for sure, it helps those conversations. A lot of people think of peers air cover. It's not just I need to drive traffic into my sight and conversion. I need to have somebody know about me before into the room and have a conversation about my business, especially. It depends on you know your students. But if they are relational kind of transaction where it's, they have a dozen clients a year. That's helpful if it's transactional where they're getting hundreds of folks coming in then or thousands of leads coming in and they're doing small sales to each one of them helpful to and driving traffic. But that air cover piece is really helpful for big, expensive, kind of long sales cycles. Crane What What are some of the biggest mistakes that you're seeing or misconceptions in terms of what PR really is? What our misconception? Well, yeah, it's hard. Uhm, PR has been around for 100 50 years, and the agency set of it's been around for 100. It's old, um, but a lot of people put PR right up there with Congress and used car salesmen Oh, gosh, not me. I love PR. I think PR is amazing. It is. It is great. It's the problem is that people think we're white Washington troublesome issues, and I guess that's true. There are people who do that, but my philosophy is you can't polish a rotten apple and you have to just tell your best story, whatever that is, and you have to be authentic just like you do in social media. You cannot get away with trying to whitewash something. But that said, that's the misconception there. You know, there's a little bit of that in the industry. Um, And to be fair, there are hundreds thousands of PR specialists in North America, according to the U. S. Department of Labor. And there is no requirement for a PR person. It's not like being a lawyer or you're on. You have to pass the bar. And so there are bad practitioners out there. So you that's the misconception. You have to fight that a little bit now. Do you ever turn down clients because you think they have a bad apple to use your phrase? Yeah, we look for three things on our clients. Um, I hope this is helpful for your students. But number one is chemistry by far. So you want to be able to get along with person you're talking Teoh on. You can see through all kinds of trouble and all kinds of hard issues with somebody, as long as you really like them and trust them. Uh, and number two is an interesting product or company. So for sure, we want to avoid a bad apple. Um, you know, we're talking right now with a huge commercial developer about a new technology development that they're doing and my concern with that I love the guy, and I really think the categories hot. My concern with that is, in my whitewashing commercial, real estate greed. You know this this is truly something innovative and different. Or is it just selling real estate? And so so to your point, yet we could turn something down like that. We've turned clients down. Usually the way we do it is it's not in our area of interest or there's no chemistry there, or, um, they're asking us to do what we would think of as an unnatural active, that polishing rotten apple or trying to get something done. Like, you know, I have to be on the cover of The Wall Street Journal. I can probably make that happen. We could talk about that, but I can't guarantee anything, so I don't control the walls. Feature, right. Well, let's dive into our module. We have a couple of slides that we want to go through. But the first thing that I just wanted to say like I do with all the modules there are a lot of resource is out there. Some of them are included in your presentation, and then we also have some of them in the book. But one that I can point out right now is Haro. Help. A reporter out is a site that everyone should be following. Um, and it basically provides leads that when reporters air looking for stories, they'll send out lead. So that's one great resource couple other resource is I think there's a PR society say there s a is another great resource for people, and you put a couple of books that people should be reading, too. So for people that are interested in PR, there's also video news releases that you can do There's all sorts of sites. So look for information to kind of help guide yourselves and get smart. Um, and also think about the story as Paul said, So let's dive in. So you have your own company you are really working with. I love you Said it under capitalized startups. We can all relate to that. Having not enough money. Um and so you're really trying to figure out how you can maximize exposure for a small amount of money And what is public relations? It looks like you've got a lot of different delivery. I think I think I was trying to address the question us. Which what are those misconceptions? And, um, pr's this kind of a broad term and people don't really know what it means. Um, I put a PR essays definition there, and I put up the deliver balls to help people kind of understand. What are these things that you're doing, what people publicly relate. What does this mean? Um, PR is basically two things. Its content and outreach, and we're gonna talk. We're gonna go through some slides here, but really, you can put all the stuff you do in the one of those two buckets and there a lot of different pieces to that. But it's content average, and it's going to sound a little bit like Social Media, which was the previous segment. Except that instead of the many demanding, this is the old one too many model where you're getting to know a few influencers. And there's some stuff in here we can talk about about that, too. But terms of delivery bols. When people talk about PR, I would say 50% of the time what they're really talking about its media relations. There's some other pieces here we can talk about, like events, crisis communications, Um uh, analyst relations. But usually they want to get in the newspaper. I want to get on TV. I want to be on Oprah. I want to be in USA Today. That's media relations. And so we're gonna talk a little bit about that on these slides to and so when people talk about public relations, that's kind of what they're talking about. And to make that happen, it's content outreach. I would imagine Paul that a lot of the success of a PR person is the relationship that they've established with the journalists. It's not only the story there pitching, but the relationships that they already have. So how do you know if a PR professional has a good list of contacts and and actually has these relationships? That's a great well, Are they in your space? So, for example, a lot of your students might be professional photographers or creative professionals. And so then you look at communications arts and how magazine, and there's a variety of communications and advertising type trade publications. Can you find a PR person who's had a lot of placements in those magazines? Have them just talk to you about those placements? Um, yeah, that's how you know. Okay, great, great. So let's move on. Why media relations? Tell me about that. We want that while everybody seems to think, you probably know the answer to this. But third party credibility is probably the number one reason that you can say that she can run ads that say that you offer this on and you can run promotions that say that you offer this. But it's far, far stronger. If the Wall Street Journal or Bloomberg or Reuters or The Associated Press run a story about you that says you're doing this thing. So you kind of invented by an independent, highly trusted third party that's also has a wide following of people who read them because they're the most widely respected sources. So, um, there are other pieces. There's buzz, which you can also generate in other ways. The dirty little secret. It's orders of magnitude less expensive than advertising. That means take a zero off, so at least a zero. So you know, $100,000 ad campaigns become $10,000 PR campaigns, that kind of thing. And I think a lot of people understand that. That said, Don't be if you could do it yourself. You have the time. You know, we'll talk about what you need to dio If you're gonna hire someone, don't be too frugal. Um, I don't know if I have it on the sly, but a future slide there is a minimum cost. I think for a PR firm where they were actually gonna be able to do the things you said which is have the re sort, have the relationships or make those relationships and have great stories for you, and that takes time it's just a It's just time consuming, so it's less expensive. But don't be too cheap. And there are great examples of brands initially built on media relations Microsoft, Starbucks and Amazon or three that now all advertised. But when they started, they didn't and they use Microsoft in particular head hundreds of PR people filing stories for them, in mostly the tech trades just kind of my background and also the consumer trades. So this is to introduce new technologies, Um, and and depending on what you're offering, if your students have something new and different, there's a bias for innovation in the news. And editors want to know that. So if there's some new way, if you're disrupting something, you're disrupting cancer research. You're disrupting away, sell, photography online or something. They want to talk to you about that, what's new and different. So so that's why I'm in tech to cause that's inherent to my business. Great. Um, one thing that, of course, I see often is that after people have had the press listings, they'll pull, you know, Wall Street Journal or a CNN logo and put it on their website. So as seen in when Is it really ethical and write? Like Do you have to have, like, a sentence? You have to have your name in there. When can people do that? As seen in gosh great question. Well, I I think it's what's what is it going Teoh say about you? If someone clicks through to this story and your references is minimal, so you have to be true to your brand. And so you suggest linking back linking all link. In fact, if you're just listing the flag like the Wall Street Journal name, um, I would argue that that's less valuable to you than than listing the headline, the name, the headline of the date and a link back to the Wall Street Journal, which is also technically, uh, respecting their copyright on the material. Wanna have people? If they want to read the article, they should go back, um, on again to your point, I think to your initial question. If you're going tohave the flag on the site, there better be some good reason why that's that, right? So I like that too, linking back because that's actually giving us an inbound link on the site that's gonna give you Mawr searchable traffic. And we're spiders too. So it's gonna help our natural surge. Love that. Okay, the one question I know we're not. We're holding off on questions, but I want to say something about linking logos on your website. It's actually a legal issue, so you have to be careful something. I worked for a big tech company here, and that was my job. Was putting all of our press up on the website, and we had some links up there in several publications contacted us. One threatened to sue, and we had a lot of issues. We had to take all the low goes down, and then I had to contact every single one of them to get permission, Tonto eso, in order to use their logo. You do need permission to use the logo. So I just want to thank you for that clarity. I love that. We're getting great advice all around. Well, there is the answer to that question. Thank you. So tell me a little bit more about we desisted a module on social media, but Internet news tell us what was, um there's a Venn diagram. I'm not graphically oriented. Ah, between social media and PR. Right? And that is, where do you go to get your news? And if you're on Facebook and you're reading your friends news feeds, that's great. And they may have a link to a New York Times article that they liked or some reference to it. Um, and so that line has become blurred. And additionally, a lot of the editors were writing like The Bits blogger on The New York Times, for example, is kind of just free form that these air the writers for The New York Times posting their own pieces up there and so kind of, you know, those two worlds have overlapped a little bit. It used to be much more formally separated. Um, the other thing that's happening is that the business is in transition. So talking with one of your students earlier, you're seeing the rise of new publications almost exclusively digital rial publications like Politico and You're seeing the decline in print. So our beloved Seattle Times will R p. I went away a few years ago, least the print version, and now the Seattle Times is directing a payroll while this month, although it's honestly in the month, and I haven't seen the payroll while yet, but that that changes affecting my business. Here's what I would say to your students Number one. I'd say there's more opportunity today to entrepreneurial PR people than there's ever been because of more up, more places to place prices to place stories for sure, especially for smaller start up companies. Um, there's infinite column inches. The thing that editors need is advanced briefings. This is one of your students had a point earlier or you did, or the social media pro Rachel may have that. People want exclusivity and access editors do, too. They wanted on your news. They don't want you to issue a press release until they've talked to you first and gotten the story from you. So take a set up advance briefings with editors, and I could talk a little bit about how to do that. But, um, that was something that was valuable 10 years ago, but is of greater value today than it was then, because news is a commodity in some respects, once it's gone out by one source. But advance briefings is the new currency. It's getting stuff before the rest of the mountains of people get it so that I can drive traffic to my site. Right? If you're an editor, so right. So I mean, I think just clarity on that, Paul. What? What I'm hearing is that the people, the publications that especially the digital ones, are wanting the advanced briefing. So they're gonna get the exclusive and then also get linked backs because they're being judged on I walls on the site. So whoever gets the best story first for also the first is gonna wind Speed is a great deal now. And do you think because of speed, that integrity has been compromised because we're moving so quickly and that there's less fact checking? Yes, yes, yes. When More news breaking on some way we can have another conversation some other day about the coming backlash from consumers for quality. Right? And so, you know, the New York Times has a newsroom budget of $200 million their ads they're declining every year. But that's some of the best journalism out there. It's a question of how many people value that I want to buy it. So, to your point, there's a decline in quality, but for better, worse that's not. That's an opportunity for my start ups. Right now. There are more ways to get coverage, to drive traffic to your site, to drive a wearing us, take advantage of those and get to know those editors Great, we'll get sounds like an opportunity for us. So let's move on. Do it yourself. Obviously, some of these numbers here. When I looked at this and I thought about the audience, so I thought about myself. I had a heart attack when I thought $20,000 for a monthly retainer. Um, that's a lot of money. So obviously some of us are gonna be talking about the do it yourself kind of mentality. Tell us, what would people be getting with these types of fees? $20,000 a month? So that's a great question. Um, you probably get a team of four people, and you'd probably get a mid level manager who's your day to day contact, and they would develop a media list for you and a stable of content, and they would be reaching out to press for you on an almost daily basis, and they'd be giving you reports daily or weekly showing. Here's where we're tracking thes stories and development, and at the end of the month, maybe they get five to 10 depending on what's going on. Articles placed a month That's the the broadcast print or Web on. Um, yeah, it's not cheap, but that that's Edelman. And that's one of the That's the biggest independent PR firm in in the United States. So there are lots. I mean, Seattle, the 120 p r firm. San Francisco. Probably double that. So they're not all Edelman. That's Edelman's the number two or three in Seattle. It's good to know for benchmarking just for kind of understanding and to hire someone 50,000 year that Seattle market rate. Seattle Market rate rough. I had a guy asked me the other day. Entry level. It's lower than that, but if you need somebody who knows what they're doing and has done this for five years or so, yeah, that's a Seattle market rate. Everything else all in, um, and most this is about under capitalized startups. Let's be honest. It's the vast majority of folks out there probably watching this or or thinking about doing this and So how will you get coverage on your own? It's the thing. Okay, Well, how about this question that you have here what is newsworthy and how to release it? You know, I've often heard that it's really important to have a hook and also toe listen to what the new cycle that is going and to try to hook up with what current events are. But you also been talking about new product releases. So how do you figure out what is newsworthy and what is relevant? This is the question. This is what it's all about. So if you can answer this, then you can handle everything else NPR and it sounds like it's pretty easy. But I've been doing this for a long time, and some people have a native sense of what makes a great story. They're great storytellers, and they they're a little more adept at it. But anybody can learn how, and so we're gonna talk a little bit about that. You touched on that. The first thing I would say is, read the paper, read your trade. So if you're doing photography, you need to read communication arts. You need to read how you need to read the local trades in Seattle's Media Inc and marketing, and I'm sure in your hometown, wherever you are, there may be a business or, um, a marketing trade publication if you're if you're in the creative business, that that relates to you, uh, read the stories. And one thing I do is a PR person. Whenever I read a story. Now that's interesting to me. It's about supercomputing, or it's about a new digital technology. After I've read the lead and I realized this is really interesting, I go right back up to who wrote that, and I think about Okay, that's okay. That's who I thought it would be. You know, that's John Fontana Network world. Or it's John Markoff with The New York Times or Don Clark of the Wall Street Journal. And I just kind of make a mental note of that, and you train yourself to know who covers the space of what do they like to cover? What other preferences? What are the kinds of stories that they tend to write? And as your social media pro said, if you can reach out to that person occasionally and say, Gosh, I really love this piece about X, Y and Z. That's a great way to engage with them. So the first thing I would tell anybody out there is thinking about doing it themselves. This read your trades, read you the publications that are relevant to your audience and to your industry. Great advice. So read them. Look to see who the reporters are. A lot of publications now will have somebody's email address and actually in the byline so you can start creating your own media list. Keeping that information, send them a tweet or Hey, I thought that was good and start engaging with them. Yes. Okay, tell me a little bit more about the media relations. What you have here, Um, just from a high level, understanding what you're trying to do. So if you're creative, professional and you're just trying to get mawr meeting set up, that's one thing. If you I think one of your students is raising money for cancer researchers support for foundation. That might be a transactional things. You're trying to get lots of leads in high volume. Um, we have we have a lot of startups and usually have three or four audiences. Besides the customers, there's recruiting new employees. And there's investors, which are slightly all different messages. And then identify the editors or analysts who cover your category. I said. Read their stuff. Subscribe. Um, and then this is to the previous point anticipate the story that's gonna be important to them. So right now, immigration reform. If you have a good story that somehow relates to immigration reform, this would be a great time to bring it out, Um, or in my business, security, cybersecurity, cloud computing, mobile computing. Then there's some specific things underneath each of them. You'll see that these Mihm's pop up, where almost every Dailey's got some variant of that story running maybe above the fold on the business page or something. That's a theme. That's something that if you've got something for that, you can respond to it, and we all know what it is. It's the same stuff that you know. It's whatever is topical today, whatever is hot today. So, um, and then the what you want to do is deliver this to the editor. This is how it works. I love it. It's on once like, uh, what I say is give that editor the story on a silver platter, make it really easy for him or her to file their story. And so, for example, on the l. A Times article on the Christmas gift guide, I had images. I had a consumer who was really happy with the product. I had a sample product that I could send to the editor, and I did. As soon as she said Yes, I sent Major. It all got hurt overnight. I don't want her waiting to file the story. And she also had some content about how people can buy and have the shipped in time for Christmas and things like that. But there was no scrambling on my part to find all about all of that content had been. I think it's I heard you guys said, say earlier, stockpiled habit also standing by. You know one thing I have noticed, Paul, is that because I'm pitching press right now for my book, and I have gotten a lot of people say, Yeah, we'll cover that, but we want you to write the article. So I'm writing so much content myself. How does a startup or somebody that maybe isn't as comfortable writing, long form articles of Allyson say so. Yeah, we'll do that. But we need words from you that could be overwhelming for someone. Are you seeing that trend a lot because I'm getting tons of requests, are written content So silver platter? I'm just giving them the article. Yeah, that's silver platter, big time. So tell me about that. That's called a bylined article that's been around for a long time, but it's really hot now because you have infinite column inches to fill on the Web. And so, uh, so a lot of people are requesting that if you can't write that and you have to get a writer, that's a tough. That's almost a deal breaker. So you really, you know, you really need to find someone who is naturally adept at putting his or her fingers on a keyboard and writing out 800 words. Either you're a writer, you're not, and I think that's beyond the scope of the slides to make somebody a writer. Um, it's good that you read, and maybe you can understand a good lead and write a pitch, Um, but to actually write the 800 to 1000 words is a skill set. And so, you know, it's a dollar a word to hire a ghost. There's some great ghostwriters here in Seattle. Um, I can't think of a resource. That would be a great idea. Somebody gotta have a site to broker that. But I just get to know these guys over the years of networking, And I do have clients who need to have 1500 words written, and they don't want to write it themselves. And for whatever reason, we're not gonna write it for him. So I have one of my ghosts do. Right? Right. So I think that's one thing that people have to know. And Emily has a thought. I think maybe that's a new business idea for, you know, I was just gonna plug my dad. Your dad was a writer. He's a PR guy in Seattle. Bob Silver on. Yes, you know. Yes, I know. But that's why, Dad. So if you need someone to write for you, you can follow him on Twitter. Bob, underscore Silver. All right. So, um, coming back to we've talked about media relations identifying editors. We talked a little bit about this. We talked about help a reporter out. Tell me about some of these other other ways to find the best way to find an editor's find your number one competitors and look at their side looking coverage. So one of my clients is Cray. I always look at IBM Blue Gene Q. And I look at Silicon Graphics websites, the other two main supercomputer vendors and see who's covering them and how they're covering up. I'd be remiss if I didn't, so it helps speed things along for you. Yes, you should subscribe and read the trades. But one thing for sure to Dio is Make sure you know who's covering your competitors, and there are services out there to Soha Rose. Great. It's free. It's, you know, you gotta wade through it a little bit. It goes into your spam folder a lot, too, so you have to decide if you want put the energy into actually reading all the briefs things. That's something that we give to our interns. So but it is good, I mean, and then we I get, ah, horror lead once a month easily, so that's 12 year, and it costs me nothing but time to find it. So, um, decision Vocus and Bacon's or three of the services thes Bacon's has been around for forever out of Chicago. There are these air media services. Another very popular one now is meltwater, meltwater, meltwater. Forgive me, I don't have the domain. Um, but these can cost, you know, a couple 100 to $ a year. And it's a date database of every editor, His or her phone number, email address their preferences. Sometimes their birthday favorite color stuff like that. So, yeah, it makes your job if you're doing a lot of outrage and makes a lot easier. So it's a good tool that it reminds me of the arcade terms. None of you guys would know this, but I used to go the library toe reference, the ad agency Red Book. It had all the ad agencies in it. I'd sit there and, like, flip through it and try to find when I was trying to find a job my first job. But it's nice that you have it online. How much do subscriptions to these types of things cost a few $100 to $6000? So a lot. A lot. A lot like Bacon's. You can still get the print version for about $800. Um, decisions about decision and vocus, or about $6000 year Milt Waters. About the same. There's some others out there now, too. Well, if you're building a list in trying to do it yourself, you know, $800 might be something you want to consider. If you're building a little, one suggestion to your students is partner. Find other folks who will go in on the subscription with you. You're not gonna be on all the time. One person can use it at a time, and you're only going to use it a dozen hours a month. So find others and split the cost. Right? Right. And then reading, we talked about Twitter getting their emails subscribing to their feed, describing Reid. Make it a point. I'm a big reader. How much do you read a day? Uh, I read too much. I probably read two hours a day. Um, and now it's all fire hosted us, so Yeah, I read a lot at least two hours a day, so developing content. We've had this theme a lot content, content content, and it also comes up in the PR space. But tell me a little bit more about what type of content. So there are a couple of things on here. I'd point out the first part is internal in the last four external internal Q and A is anticipating all the tough questions before they come up. So what are the nastiest questions that you could be asked? You know, in the Social media site, it might be something that something's gonna flame you about. Anticipate that on the front end and have an answer, So you're not having to think it up at a moments notice for PR. It's helpful to have a document like that, mostly to premeditate the issue. Even if you don't know the answer, at least to write down the question is really helpful. And then, secondly, to share it. If there are multiple people in your organization who could get asked that, let's all be consistent with the responses, so that's a helpful document. It's probably 30 or 40 questions. It takes about four hours to write, it wrote to this week. It's a matter of fact, um, and then the other four on your external, um, funny slide decks. I'm a big believer in slide decks. I don't force feed him to editor. So let's say we set up a briefing with a trade publication and they want to talk about either a new product or some idea. I would always tell my client to have 8 to 10 slides, some number like that, that walk through the story with a beginning, middle and end. What is the hook? What's the front end of that story that we're trying to? That the next eight slides fulfill and the best stories? Stories always start with demand on a huge believer that it's better to talk about what the need is that's being fulfilled, or the huge industry demand that's being fulfilled and say, Hey, we got a new widget. Nobody cares about the widget, what they really care about us, the human need or the drivers that are creating that Me. That's the real story to a lot of these guys, and your widget is the does the punch line. Do you want a highlight problem, opportunity to or just the need? Uh, yeah, you could do problem opportunity as long as that problem's compelling, like is a human story, or it's somehow accessible and compelling to your audience. Yeah, um, so I like demand because I'm I'm in the b two b space just to be a little bit more specific on these slides. Is it a combination of images and text that you're recommending it? And is it designed by a graphic designer? Yes, it looks it looks really good. News is I'm talking to creative professionals. A lot of your here. What viewers? The bad news for me is that I'm not a designer, but so I do use a designer for my own. Um, you need to tell the story visually, and you need to speak to it verbally. Don't write it down on slide. Slide down for this is this is a terrible example. Um, but we really should be image driven on. I think some of the back end slides have some images here, but yes, for sure. For my clients don't don't do as I do do as I say. OK, And one thing, a question for you. Do you ever repurpose see slide decks and put them on a slide share or look for other ways to use that content. If you've made a great presentation there, any other things that you can do with these presentations? Yes. Ah, slide share for sure. Um, we turn them into sales material, sometimes to over the sales department. Um, and for our start ups for investors, Beacon Venture Capital decks to. So, yeah, they get repurposed. Great references. That's something that we talked about with Dan getting customer references, Jeff, That probably could be really important for your business to images videos again. That's kind of content, content, content. What is in a press release? What are some of the things that you look for for a strong press release? We've already fed the story to the editor on a silver platter. Now we're sending out the press release. Maybe we're presenting it over the wire. What's a good releases it short long. There are two schools of thought on that. I'm a short and sweet and to the point guy AP style. That's my style. I have colleagues who are more feature oriented, like they'll do an imaginative lead. Um, the point is, it's going to be about 400 to 1000 words uh huh. And it's going to have a clear thing that it's announcing or a clear message that it's delivering. So new product. New customer You're being acquired a merger, something around a news hook. It's probably not a feature. Write a feature would be something like Hes um, you could do this. School's out. It's time to make summer plans blah, blah, blah war. You have some photographers, potentially students. June wedding season. Here's how the plan a wedding, that kind of thing. You can do that as a feature release. Personally, I'm not a huge fan of that. I don't think it sells well. It's kind of a break into the Grand Canyon. Um, but if you so, if it is a news release, let's say it is about weddings. It's their new offering. Is there something? Is there new with new pricing model for wedding photography, for example, how is it different? How does it disrupt that industry? So if we have an X, you know, 100 million potentially $1,000,000,000 wedding photography industry, how is this going to change that game? That's very interesting to me, and that would be the lead, and then I'd have a quote, probably from the founder or CEO. But beneath that, I'd have the third paragraph might be a little more description about what's being offered. And then the fourth paragraph might be that customer reference, like a customer who used this or used a beta version of it or something, since this is great and here's why I love it. And then there might be more information about the product or about the industry, or why this is important below that. And right before your boilerplate, there should be pricing and availability. If it's a product, um, just give editors clear direction on where do people go to go get this? What site did they go to? How much does it cost? One. Is it available? How important is the kind of the headliner? The lead? It's huge. It's Clickbait now, right? So, um, so you you need to have a compelling story again. I'm the old school of thought of delivering the news, but you need to make sure that you're hitting without, you know, with while remaining authentic that you are giving people something compelling that they they understand what it is that they're clicking on that this is gonna This is the story that I thought it was gonna be. But so with that, that kind of headline at your office. Are you tossing out your ideas with the coat? Like I like this line. You like that line? I mean, you're not a b testing the lines, like, how do you pick the line? Um, that's a good question. Um, we're all either corrupted journalists or close to it. And so we use that skill to help develop the storylines, and there's usually some back and forth. Yeah, there's some sharing and usually with the client. So one thing I would say is, if you are going to write a pressure release, you need to have somebody proof it. Never send it out without it being proved. And if you're sending it to a client, if there any agency people watching, nothing ever leaves your office without getting proved. Yeah, and it's almost impossible to prove your own work to I think it is. Yeah. You'll miss it. Yeah. Inflection points yet to your last point. When do we When do we know we have a good story to tell? Uh, that you know that last bullet track and exploit industry trends. Big data is huge right now. So, um, finding like there was a strata conference. The third bullet there, Uh, which is a big data conference a few weeks ago. And editors are looking for stories around that and what's different Knew the thing that's missing in big data right now are success stories. So if anybody has a success story right now on big data, they'll find it a welcome audience with the press. I saw some interesting stories on the federal government saving billions of dollars using big data, Cisco making billions using big data and N b A team selling lots more tickets with big data. Those were few and far between. So inflection points are areas where you see some rising demand for a story. Another one is security. There's a company here in your Seattle that the security training Did you know that most companies 80% of their security budget goes toward firewalls, eso hardware and software, yet on 20% goes to training, and yet 80% of the problems of security risks that company human or human? Yeah. Sharing passwords. Yeah, it's stuff like that you've got to train people so they have a great story to tell. And it's hot right now because I think the Bush family email was hacked a few weeks ago. We had a big we had a big spam thing, just like yesterday or the day before, where the Internet was slowed down because of some big hacking things. So I know it's a big topic at the moment. It's a big time. Okay, so looking for the industry trends? Planning around conferences? That's interesting to fashion shows. E think. There's also a lot of seasonality with some businesses, you know, back to school might be important for some. You mentioned weddings already there, probably certain times when there's a spike and photography demand. I think looking at those things that are relevant to your business, too, are are important the PR sweet spot coming back to the same. But this is what it's all about, So timing and relevance are what are going to get you covered. So it's news helps to, but timing and relevance, especially if you're under capitalized, start up like there's my good friends from you can there on the right in the L a times CBT Nuggets is a small company in Eugene, Oregon. Be squares a little bit larger, but I'll give you examples on all these other two. Be Square is a 300 person engineering firm that developed a way to port APS toe Windows eight. So if you are, start up the developed an app for IPhone or Android and you thought, OK, Windows phone eights coming out. This was last fall. I'm kind of interested importing that, but it's not worth my trouble. Well, these guys came up with a way to do it really inexpensively and quickly and with super high quality. And you could do the whole thing online with a credit card. The best time to launch that kind of news was right when Microsoft was want launching Windows Phone eight. And so that's what we did. And so a week prior to that launch, we said, Yeah, we know that. We contacted all of the editors who cover Windows Phone eight from the developer standpoint, said, This is coming next week. We know you're covering it. There's this new service that's also coming next week, and this is what it does. There's some customers who've tried it, love it. Would you be interested in covering covering this? And that was wildly successful because sometimes when you see a big thing coming like that, especially from Microsoft and you're an editor, all you're getting or phone calls from Microsoft's PR people and you're kind of tired of it. I know I have to cover this, but I really need somebody else's perspective. And so as it as an entrepreneur, this a great opportunity for you to provide that perspective. Look at what the leaders are doing and come up with a some variation on that theme and contact editors right before that inflection point. So that was like September 8 was when that launch was so that men on August 15 or thereabouts, I'm on the phone and on email with my friends saying, Hey, this is coming up. Can we schedule some time with you over the phone to talk about this other service they're writing back? Yes, let's do 30 minutes of talk through your service, so you have to be proactive and try to figure out what's happening in the news cycle with competition with other people. Um, timing and relevance one question I had for you. We've heard a lot of stories about press on Tuesday mornings. Is there anything about timing that we should know? And then also, what's a good hit rate if you're pitching 100 reporters? And obviously it's what you're You know how good you are at it, what the story is. But what can we expect in terms of closing, of getting coverage? Yeah, um, timing. Thursday's air. Always good. Thursday they're going that That's the old industry adage that's changed a lot by Tuesday, so I'd love your point of view of the week. It was the weekly news, the news weeklies. It was Thursday cause they would go to bed on Thursday and they would come out on Friday. So that's still true for, like, the Puget Sound Business Journal and there to business journal type publications in the Bay Area. And, you know, for most of those publications around the world, still true also for a lot of industry trade. So pay attention to when they come out and the day that they come out or the day before. Usually, you know, that morning of that afternoon they've gone to bed with that issue. And all of a sudden, the editor sitting back like who? I can take a breath now I've got all the stories out. So it used to be Thursday was the day, um, Tuesday for news is a good day, Uh, just in general for announcing stuff. But if you're gonna pitch somebody, you're gonna pick up the phone and call them there. Saves your day. The day, the day, if you have bad news, is Friday because everyone's going on vacation and you want to slip it in before, especially on a three day weekend. So the company has, um, major bad news. That's gonna be material on their stock. They often do it Friday after market close. So Right, right, That makes sense. All right, So what we have next year hold on. Measurement. I love measurement. We've talked about this a lot in other disciplines of marketing, but tell me some of the things that you're measuring and also where are you getting this dashboard? Because I like to know where dashboards comes from. The analytic That's Google analytics. So few. So that's interesting. Google Analytics is taking over marketing, isn't it? It ISS and including PR and for good reason. I'm a believer in that. But I think you can't do PR without measurement, and some people will say that you can. Your comment earlier was okay. If I do 100 pitches, how Maney placement should I get? That's a lot of pitches. You don't need to do that many. If you're doing that many your what's what we call spray and pray and Ray and pray funny. You need to do rifle shot, so you need Teoh. Pick your spots carefully. Andi. If you're reading the industry trades and you're reading your press that's relevant to you, you know exactly who you need to talk to. So let's be focused on rather than bugging people for whom this isn't relative. But to your point, um, it was probably 20% success rate on pitching, maybe, maybe more or less. The difference for that that, I tell clients, is everybody has a story to sell, and it's somewhere between a cure for cancer and a key chain. If it's just a new key chain, it's gonna be really hard to get folks excited about that. If it's gear for cancer, I'll do your PR for free. So it's somewhere you know, my good friends who work at the Building Melinda Gates Foundation. I think they're skillets answering the phone as quickly as possible. They get so money inbound calls because they're the biggest philanthropy in the world that it's not. It's hard. It's hard in a different way. They have different challenges. But for a start up for an undercapitalized startup, it's going to be engaging these editors and telling great stories. And so it's your ability to find an interesting story and finding the right time to reach out to the right person. So how should people get started? What, what would you recommend? It looks like you've got a plan for identifying rank your outlets for sure who really matters to you? There are hundreds of thousands of publications in the world, but there are really probably a dozen or so that matter to you. So let's be clear on who those people are. There's some ways to do that, as I listed here, and some of these that we've talked talked through, um, a lot of more online. I just compete dot com to a lot of that's free. So you can use that to measure audience size. How many unique Say they getting a month? Is this relevant to me? Um, and then messaging. The second thing you probably had to do was thinking through What is it that you want to say? So my by for Kate, it approach to PR's audience and message. Who do you need to talk to and what do you need to say? So internal Q and A. Think about your competitors and how you're different. Um, right. The questions don't worry about the answers at 1st 1 thing you can do today is just start writing down questions and keep a running tally of those questions somewhere. Maybe they're coming into you now through email or enquiries through your website. But start writing down the tougher questions and making sure that you have a consistent answer for that. Your goal in the first year of doing PR should be due to have met with 5 to 10 editors in your first year. Make it a goal of yours to do that face to face if you can. So if they're in your hometown, that's pretty easy. But I am a cup of coffee and just say I want to spend some time finding out what you're working on. Or let's talk about something that's happening in our industry. If you're at a conference, a lot of those editors air there. They're very, very busy. It's hard to get their attention. If you could give him a story, they'll probably be more likely to get together with you. But all the same, try to meet with them in the 1st 12 months. Great. I love that you have a specific plan for people to follow with goals. That's great. So these were some other books that you had mentioned that might be good for people. So effective public relations. Crossing the Chazz, um, and influencing the influencers, right? With pick one of those that's the best, er, they all very different. They're all very different. Um, if you want to go hardcore PR. Effective public relations is the basis for PR essays accreditation program. Okay, does a college textbook you could get an online for maybe $50 used? Um, it's dry. Thea. Other two are much more application oriented. It's really world, the last one influencing the influencers. I guess I wrote William Hopkins. Um, Regis McKenna was the guy who came up with that phrase, and that is just great philosophy for any startup doing marketing. And that is you need to know who influences your industry and have relationships with them. And that's true for social NPR. Yeah, yeah, great advice. Well, before we move into questions, I did want to have one quick little brainstorming session. And so we have a lovely image here that is from love. 12. And this is Tracy's company. And so what I wanted to hear first was Tracy, if you could tell us a little bit about what you're trying to accomplish, and then I thought we just have a little brainstorming about potential PR opportunities or things you might want to explore for your business. Cool. So it's it's kind of, um, two pronged on what I want to do. And one is, I really want to start changing the conversation about, um, young cancer on. I kind of think we need to rethink the pink ribbon a little bit. Um, and I just want to clarify this isn't just about breast cancer. It started out that way because it personally affected me, but especially after doing this calendar the first year, I definitely want to branched out more into all cancers because after you've experienced it, especially as a woman, you feel kind of like you been invaded and you don't have as you just don't feel like yourself. And so this became a really good way of kind of repairing that relationship and feeling better about yourself after you've had an experience like cancer. Um, and the other thing is, I do wanna trying to change the conversation to hell, not to get sick in the first place. Um, I think the pink ribbon is kind of more about prevention in the in the conventional forms of mammograms and self examinations. But especially when you're young, you don't know necessarily how to take care of yourself as someone who is perhaps older. Um and dont know how Teoh listen to your body when I say not take care of yourself. You don't know how to listen to your body as well a someone who is, you know, say a little bit older. Um and I I certainly didn't know how to take care of myself. I didn't know what to eat on and you know, So that's I wanted to create it in a very optimistic positive, an accessible way because I don't want it to be about scaring people. It's about living your life to the fullest and enjoying every moment instead of, you know, you need to be doing this and don't enjoy that cookie. And for God's sakes, don't drink that cup of coffee. It's bad for you. I drink coffee. It's, you know, you have one life to live. I'm gonna, you know, make it the happiest like I can. So that's what I'm trying accomplish with this project. You totally just pitched to my magazine. It just got some press, right? So what? I'd love to know. So you've got all these amazing images which are beautiful. First of all, that I did look on your site and there's a whole bunch of them. We just pulled one so that people could get an idea. But they're gorgeous, like you do great work. I'm curious what you've done so far to get what you've done tried to do with PR around the calendar. I have met with people personally just because I'm having a really hard time getting the ball rolling personally on ah, blawg and social Media. Because I'm also working while I'm doing this to as a photographer and we're working photographer. Very grateful to that. Um, so I've actually been trying to do personal relationships and meeting people personally. Um, just cause then I'm able to tell them and show them what this is about. And that's that's been pretty successful so far. We don't have any, you know, anything on ink yet, but a lot of people that have, you know, said that they want to do stories on it. Um, especially because I'm planning on doing either a fundraiser dot com or in Indiegogo dot com campaign. I've been really trying toe late. The found work lay the groundwork for that campaign. So I think this is just wonderful. Such a great queues. Well, you know what? I in my head I mean, not to, like, start throwing tons of ideas other, But what I was just envisioning was in October, finding some kind of pop up gallery space in l. A. Where you do you know the 12 images invite influencers in to see them and try Teoh, you know through your network, look for some celebrity that you could somehow photograph or get involved in the project that has a personal story, right, You that's that kind of, Well, that's basing. I want to find if I do work with celebrities because it's funny. I I've shot a lot of celebrities, Um, but I want to find one that's really personally like attached to this. It's sort of like the partnerships are talking about earlier is very authentic. I don't want it to be something that it's just because they feel compelled to do for their, you know, for whatever. I wanted to be something very truly authentic and that they really believe in this, um, and also what you were talking about, what the pop ups to is that, you know, it is important to tell my story because it's, you know, it's the backbone of this and why I'm doing it. But as I want to have the models there, and I would like to actually do pop ups all throughout the country cause I'm planning on taking this, you know, Throat United States this year and have one of the models, they're talking about it because that's the most like, powerful thing right there is having them talk about the experience and how it's changed their life. So which is even more powerful engine than the video, which I'm planning on having lunch? One idea, which is probably pretty turnkey, which is doable is that you know Huffington Post will let a lot of people blogged for that. My blog's for them. But I did write an article about a breast cancer survivor for Huffington Post. And I think if you look for people that are blogging for us to Huffington Post's in the Health and the women's Section and make some relationships with them, you might be able to find someone to cover you. Tune actually gets tons of eyeballs and that once you start getting it, you could almost feed it up the ladder like go for, you know, a blawg. And then we got this coverage and you can show it to the L. A. Times would start kind of feeding. I know there's the exclusive approach, but there's also, like try to get some coverage and get some snowball in some momentum. Can I tell you I met someone whose rates for that smile. Go stood. So I I need to nurture that relationship. It was a very, you know, quick meet and greet, you know, handshake. But I have her card. I'm definitely see what's your objective and the next 12 months. Is it cell to produce another calendar and to sell thousands and thousands of copies? Or just give me a rough sense of what you want to think you want to do for right now, I want to keep this sustainable. And the one bad thing is that a calendar itself is a tough sell just because you only sell it for three months out of the year. Um, and so it's not an evergreen products. So trying to figure out ways of generating revenue either, you know, doing a desktop calendar every month that you know, um, I release or or just something else that is, generates revenue, um, or a fashion to certain collection that we've been talking about. Um, but honestly, what what I want to do with this is is I want to create a difference in, um bringing attention and revenue towards those smaller nonprofits that are directly helping the individual. I have nothing against, um research or, you know, find, you know, supporting and raising money for research. But especially with this particular project, it's about the individual. And I want to help individuals get through cancer because when you are going through treatment, it is a full time job, right? So I think, um, letting your, um, subjects tell their stories. As you say, you're you're screening them in part because it's authentic. They feel something about this and they want to participate in some way so that to me, as a PR person says, they probably have a great story to tell. Asleep it, You know, the voice that they have is one that's compelling and authentic and would resonate. So, um, that was the first thing I thought when I looked through this People want to know the stories behind these photos. That was one of my biggest mistakes I made on the first calendar. They didn't put stories in there, So that's what I'm gonna be adding for. This year's calendar is having a little blurb of their story, Teoh, and also lead back to the website and have more fully formed story of why they posed. I'd even be interested in the behind the scenes of kind of the before and after before they come to the shoot, cause you're obviously doing a lot of beautiful styling and in the way that you've shot this, that there's probably a big story and how that was created. Pictures. Yeah, absolutely. Because I work. I'm really big on this and that I want to work with them and bring up their personality, even though I have a theme for this year and it needs to fit within that team. I wanted to be a reflection of who they are as a person instead of like saying, here's this dress and you're gonna wear this and you're gonna feel comfortable in it. So I wanted to be, you know, working with them as far as like what they want in a place also what they want to show off. Um, I'm so I'm a PR consultant and I don't want to tell you. Here's how you should run your business or anything like that. So I'm gonna give you an idea, but understand that this isn't fair because I don't have to do it. You have to do it. I love the fashion and beauty story behind this, and that is a wonderful lifestyle subject. So you've got all of the, you know, the fashion, trade publications and consumer publications out there that will eat this up. And so I think you need to create a vehicle to feed that with these models every year. And you can do it every month, every season. Here's the spring collection. Here's the back to school collection and then you need to get, um, see me telling you what to do. You need to get. You need to get brands to support. It's like where all these girls are out shopping these brands, and they need to support this. And I love your idea. This is all positive. It's about how you live your life fully and not afraid and with great clothing and great makeup. Or, you know, having fun with things, no matter what's happened to you. And, um so I think, broadly speaking, that that's what this says to me. It just needs. It's bigger than a calendar. It's a whole channel of content that can come out. And it's all about thes thes women. Young and I like the fact that they're young. They're not the stereotypical, um, thought of a 50 year old cancer survivor, which is just as important. But I think this audience needs a young voice. Yeah, absolutely. I totally agree I have won influence. Or that I'll introduce you to Her name was Geralyn Lucas, and she wrote a book called Why I Wore Lipstick To My Mastectomy, and she was in a film that I did in 96. And so she works at Lifetime Television, and she's done a lot in terms of being a young voice in the breast cancer community so I can introduce you to her. I got dressed up for my lumpectomy. Yeah, yeah, he did so with that. I think some great ideas for you, Tracy and I hope that you'll keep us updated on the mastermind calls of what you're doing to move this amazing project forward. I wanted to open it up to questions from from all of you and also from the Internet and get some or great thoughts out of you, Paul. So thank you for that. Any questions on the Internet? Of course. Porter. We always have questions. Let's go ahead and start with Sonora. Who says how does a young startup develop a relationship with a reporter and at what stage in their business should they do? So how does a young startup started relationship with a reporter? So you have to have a reason for reaching out to him or her. And they're in the business of news. And so I hope that you've got If you've got some news, they will engage with you and talk to you. Um, if I am, uh, a start up here in Seattle and I'm in fashion, for example, we haven't have a fashion editor here today. There are other outlets that cover fashion, and it's their business to know what's going on on category. So they're gonna want to meet with you and talk with you. In general, I would say that everybody has one. What I call strategic briefing a year with an editor, that is, I don't know what I want to say. I just want to meet with this guy. You get one of those a year. If you ask for two, they're probably turned you down. They need to have you bring some news to them because they've got to be producing content all the time. So, uh, have some news. And if you don't have that, maybe just going for a cup of coffee, um, it and share with them your business plan and what it is you're working on. The only other common I want to add to that is that there was the word young that was put in it. And we have to remember that a lot of writers and journalists are also young that there's just a lot of young talent out there. So don't let age be a perceived barrier. Just know that there are a lot of people that want to do great work and have great content. Great, great advice. Okay. Question from Mad Loot Lizzie in San Francisco. What are good titles for my press release to make it stand out in a reporter's inbox pedals? Question again. A cure for cancer. I want my free money free beer. Um, no, I think you can see what's happening in your industry. Um, for me, disruption. There's always a good verb noun disrupt on and or talking a little bit about, um, something that's happening in the industry. So whether That's, uh, we're seeing a lot of consolidation and one of the verticals that we serve, um, we could talk a little bit about that. Do not trick people that Google and Apple are part of this news by putting them in your headline, right? Well, that actually leads into nicely into another question. Richard Bravo says. Some marketers buy ad space in a newspaper, for example, and then use the flag on their marketing collateral as a as seen in X Y Z mentioned. Is this kosher now? Richard, don't do that. Well, this is Aaron. This is earned media. That's what we're talking about. Perfect, right? We have a question from See it here does the rainy day store. My cousin has been featured on several blog's in the Seattle Times for his food cart in February. The real question is, but has he hasn't done press releases to the TV? Local news? How long out is too late? After some other event has happened that you did get coverage for Yeah, you know, um, news coverage is like dating. You don't wanna have the one girlfriend see the other girlfriend go out with you. So if the Seattle Times coverage. Com Oh really doesn't want to see that. They want to think that you are untouched and you're not damaged goods, so it isn't about coverage. Begets coverage to some degree, but you can't pitch it that way. It's not up to you to decide. Hey, the Seattle Times covered me. So coma, you should probably cover me, too. So, T, um, rainy day store. My feedback would be if you've got something to say to comb Oh, and King about the food cart. Weather is getting a lot nicer, and I think people are interested in what's going on. And there's a new way to connect with where the food cart is located today. Um, something interesting and intriguing them for sure. Let them know maybe you can even have a special offer for that kind of promotional for the Comeau viewers. But, um, your motivation for reaching out to broadcast should be something that's unique, and not because of Seattle Times covered you. I think I have something to add to that a little bit. Something that we did in our magazine is We'd sent our press releases and did all of that when we launched, and then three months later, we're like, we didn't get any TV press because it was the same thing. We didn't really reach out to TV. We were still so new we didn't know what we were doing. So we, um our photographer that took a shoot for us. She was a cancer survivor. And she donates her services for free and donates all of her social. Do these. I mean, I shouldn't say for free. She does. These donates all of her proceeds to charity, or she does charitable, uh, photo shoots for free. She's amazing. Sorry. I'm gonna put in a plug for her. But is this Len? What? What's the photographers on her name? That's right. We'll come back to that. It Oh, Irene Jones. Sorry. Yes, Irene Jones. She's amazing. I j photo dot com So, but she um So King five did a story on her doing a shoot for us, So it was It was her story, but we got press coverage from it as well. And it wasn't us that did the press release. It was just over there. The great credibility, which is nice. Yeah, it was It was really it was really great and, you know, connecting us because a lot of our we're not just fashion were also philanthropy, so it really connected everything together. So it's great. Well, we have had so many amazing ideas and I see lots of connections that are coming together even between our group here. And I hope that's happening in the chat room to if people want to find out more information about your company, is it? Oh, in media dot com Or where would they turn that? Owen Media There you can contact me through the site. There's a blawg that's updated. Not as often as I'd like, but it is updated. And, uh, yeah, I love to hear your questions. Are I hear what you're doing? Great. Any final questions? We do have more questions if you wanna. If you wanna take more, maybe one more. Sure. Fantastic. Maybe a quick one here. Imax says if a reporter doesn't respond to my story, how often should I keep re pitching it? Uh, you shouldn't reporter alone. Um, you need to come up with a new story or a new reporter. Probably the ladder. So how do you handle bad word? of mouth about your company. What happens if my brand starts getting bad press? That's a great question. Um, don't assume that a bad headline means bad press. You need to read the whole article and you you know, there is recourse. A lot of people get slammed in the press, and there is recourse. If you feel as though you've been covered unfairly, um, you can reach out to the editor and and what they're really mostly interested in is factual errors. If there were factual errors in the story, if you're misrepresented what you're gonna have to do, Unfortunately, it's start building relationship with that editor, and it's not gonna get fixed overnight, But it's going to get fixed over time. And so if someone is familiar with you, they know you. You've met for coffee. He or she is much more likely to pick up the phone and call you when they're writing a story. Um, then if they've never met you before, and you wanna have that trust and that familiarity so that that communication can happen If it's happening a lot and you're getting covered unfairly, you probably have a real problem, not just a one off editor. And so then you're in crisis communications mode, and that's a that's a different school. I think that you have to look at what can you learn from? But there was just a recent example of that word. Tesla was covered in The New York Times. I believe in the CEO was not happy with the coverage and tweeted about it, and then it escalated into, ah, larger kind of bigger story. So I think that you're kind of behind the scenes. Talking to the person looking at what you convicts is a good approach. Yeah, you don't fight, um, with people who buy electrons by the barrel or whatever. That's a mixed metaphor, but you can't win against the press. So Elon Musk is a great guy. That was one where he should have fallen on a sort and said Sorry about the test drive. Not working out for you. Well, thank you again. So much for joining us and wrapping out are a huge number of guests that have just been incredible. So big round of a plus. Who How are you guys doing order? How are you doing? I'm great. I'm actually a little sad. I can't believe a three is over. I know you do have some. Sure I do. I have a couple of thoughts. First of all, thank you to our amazing studio audience. You guys have been inspiring and participatory, and I love your businesses. And I'm so excited to see lots of growth with your companies. And I'm excited that we're gonna chat every two months. So let's commit to doing that, Um, to everybody that's watching on the Internet. What I really hope is that the course provided some inspiration, some actual real guidance and how twos and thoughts on how to proceed. Um, I put a lot of intent and effort into what we brought to the course, and I hope that it was a value. If you want to stay connected with me, you can go to my website and sign up for my email. It's at porter gale dot com, or you can follow me on Twitter, so I encourage you to stay connected on, and I hope that you'll, you know, follow this. I'm a big believer in branding. I'm also a huge believer in entrepreneurialism, following your dreams, going for your passions and We've had numerous people on the show like Paul having your own company where you can go out there and create the life that you want to lead with the business you want to lead. So use these tools and go for it. And please share your stories back with me.
Class Materials
Building a Brand eBook.pdf
Building a Brand eBook - Section 1.pdf
Partnership Scorecard.pdf
1 Page Marketing Plan.pdf
Ratings and Reviews
Thank You so much Porter Gale I have learned so much you made me view everything in a more professional way seeing how the big boys do it made me realize the steps that need to be taken for success. You are a very smart thank you again for sharing your knowledge I have the title of your book stuck in my head I think is powerful.
This is an excellent course which delivers so much key information to developing your brand. Highly recommended!
Student Work