Capturing Authentic Photos of Children & Families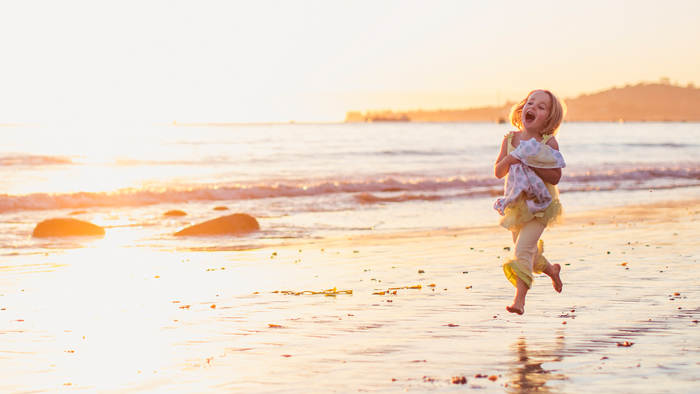 We love photography because it helps us celebrate and savor life. Capturing those images can be difficult, especially when it's your own family or friends. Photographer and artist Chris Orwig walks through all the techniques that go into capturing a photo quickly so that you can focus on your subject while relaxed and confident. He'll discuss tips for working with available light as well as how to develop your own creative style. He'll discuss gear recommendations and location scouting tips to set your photo shoot up for success. 
How to connect with children and capture real emotion 
Finding moments that photograph well and how to set them up naturally 
Wardrobe tips that make your photos timeless 
When and how you should turn your passion into a profit 
Essential Lightroom workflows for quick processing of your photos 
How to deliver your images or prints and share them for all to enjoy 
Start improving your photographs of your family with this course and learn the essential skills you need to make photographs that last a lifetime. 
Reviews
Chris is a FANTASTIC teacher (and photographer). He is so very very authentic, warm, REAL, talented, knowledgeable, honest, open and true to his wonderful self. This class, in addition to endless nuggets of knowledge and insights, highlights how being true to your own self makes you a better photographer- emphasizing connection, authenticity, fun and easy relaxed simple joy. A refreshing take on children's photography for sure! Thank you Chris and CreativeLive!
Wow, I have been in search of my style. I've been reading and researching and listening to inspiring speakers and from each one I've gathered pieces of information that help guide me. This class, however, has been the most successful for me. Chris's approach to teaching and his material that he provides is Spot On for me. Thank you, Chris. I am so inspired and eager to move forward now that I can see my vision more clearly. I highly recommend this class.
I really enjoy Chris' down-to-earth approach to family photography. He packed a ton of information into this course including equipment, pre-session planning, site scouting, communicating with the kids and parents, technical considerations, finding and using light, marketing, turning your passion for photography into profit, post-processing, etc. The bonus material is very useful, and I'm sure it will become part of my field photography kit. His love of family and people permeates everything he does and drives his photographic vision, and I hope to be able to incorporate many of his techniques into my work.