Children's Portrait Photography
Tamara Lackey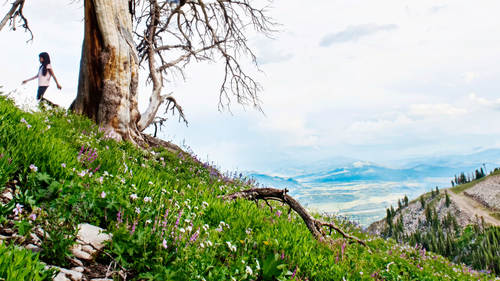 Children's Portrait Photography
Tamara Lackey
Class Description
Celebrated children's photographer Tamara Lackey leads a special worldwide workshop on the magic, art, and business of child portrait photography. Take a live, front-row seat with Tamara as she works with a wide range of kids. You'll watch as she works to put them at ease, gets them laughing, and coaxes out their natural personality for fun poses and great family portraits. More importantly, you'll be part of an ongoing weekend conversation with fellow photographers around the world about how to grow your own successful portrait photography business, while balancing personal and professional lives.
Ratings and Reviews
I cannot thank creativeLIVE enough for the opportunity to learn from Tamara in such depth. Not only did we have the chance to see Tamara at work, but she also shared a ton of great business tips as well. I think it is amazing that CreativeLIVE offers photographers such a great opportunity to learn from the best without breaking the bank to do it. Not only is Tamara an inspiring photographer, teacher and businesswoman..she is also an exceptional human being. Her positive energy shines through in everything she does. She reminded me of everything I love about photography and also of how to keep contact with that part of myself. That is a gift that I could not ever put a price on. Thank you so much, creativeLIVE, for the awesome workshop. I am really looking forward to future ones. I highly recommend creativeLIVE!
AWESOME! I would (and have already) recommend CreativeLIVE's Tamara Lackey workshop to anyone and everyone. CreativeLIVE has put together a game-changing channel for business owners - the Tamara Lackey workshop not only was fantastic for anyone looking to improve their photography skills - it was a huge eye opener for anyone who is or is considering becoming an entrepreneur. The live audience format was perfect and it was great to have the CreativeLIVE visionaries engaged in the workshop as well. Kudos and thank you!
This was a fun, entertaining, insightful, and - no less - highly educational workshop. I really like Tamara's photographic work and was mostly curious to see how she gets to her results. This expectation was fully met by both the on-location and studio sections included in the course. In addition, Tamara is a very good instructor and made the videos a thoroughly enjoyable experience. She is very open and answered honestly and personably to all questions asked. Although I am an amateur photographer, I was intrigued by the business section and could imagine a professional would like to see a deeper dive into the subject. If I were to mention improvements to the course, I think the scope was a bit too wide or, the other way around, the duration was too short: the business section, live shoots, work-life balance part could all have been more in-depth. But they could also be added as stand-alone topics, in my opinion. Overall, I loved this video format and Tamara's presentation. I surely learned a lot and had a good time watching this! Really, really great job!
Student Work