Q&A with Tamara Lackey Part 1
Tamara Lackey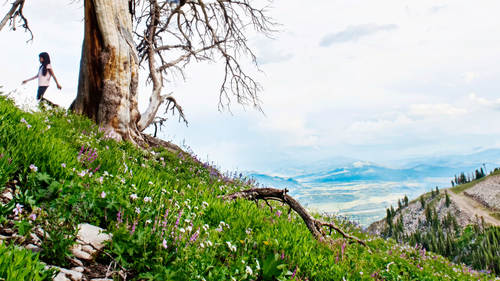 Q&A with Tamara Lackey Part 1
Tamara Lackey
Lesson Info
9. Q&A with Tamara Lackey Part 1
Lesson Info
Q&A with Tamara Lackey Part 1
So we were gonna start to jump into family. Basically, I think we left last time with Challenge accepted. We're gonna go into we're gonna go into a little bit of an overview about family and as well as show the family shoot. We did just like we did yesterday. I haven't had a chance to even test this, so I am hoping it's all working. Um, but we will start a little bit. You said there's, um Yeah, we have some. So yesterday, Susan and I compiled a list of, like, nine pages of questions, so we thought we'd start with a few of those some hot topics. Um, Clint 7 35 had asked, What is your dream shoot that you have always wanted to do that You haven't done yet? My dream shoot that I've always wanted to do that haven't done yet. Um, well, I've been fortunate enough to have done a couple of dream shoots. The, uh, one of the ones I really going to do a couple years ago. And I don't want to hear any response politically. Please, just talking about the shoot. I really, really wanted to photograph ...
Barack Obama when he was running for president and I made it kind of a quest to do so. And I was very lucky to be able to have ah, portrait with him or take a portrait of him, um, after falling him along for quite some time and get to that mode, that was That was definitely a dream for me. The other dream was Maya Angelo. I always wanted to photograph her doctor. Um, and I had an opportunity to that as well, along with Michelle Obama. So those were some kind of dream ones I wanted to do. Um, I think in terms of like, the next dream, um, I have to think about that one. The problem with dreams is they get so big and there's so many options to be able to solidify that off. To think about what? The next one? I'll ask you later, but I do think it's I think that's incredibly important because it's amazing what can be made possible if you just sit and think about what would it be? What would I want to dio, right? Yeah. Make it happen. Yeah, and I mentioned the whole thing because the last time I have Ah, large campus pieces of Barack Obama. I show it my convention and stuff. That's the only time I get people right in because I'm of this party. And I think this isn't this I'm like it was a portrait session is like a man that I admired that I think this is very interesting to have been able to do this. And, yeah, I'm gonna show that picture later, if I could find it. Awesome. Okay, next question is from S E. How can I go from an and from an amateur with a good camera to someone that makes dynamic photos? Would you suggest classes or just getting lots of experience? Um, you know, I mean, certainly a combination, I think you know, I said yesterday, and I truly believe that the the way I learned best and I think a lot of other people do as well is to start with the overviews of the education and then do the practice, which is the experience, the building of the experience. So I think the answer is both. It's just a matter of, um you can jump in and just see how you dio, but you're missing out on some key structure that you could be incorporating that could improve your work right away and much faster. And you could feel better about the work you're doing. I think there's some people who will study for years and barely do anything cause they're waiting to get ready. Um, And on the flip side, of course, is jumping in so hard and faster than feeling kind of frustrated because your work isn't getting their cause. You're not quite sure what you're going for, right? I feel like I've gotten this free education from creativelive over that here. And you know, the more you practice, the things you learn soak in later are you know you're learning them. But you don't necessarily find those things that you've learned until you're actually, you know, working and experiencing. Yeah, and today's gonna be perfect example were to go through lighting and we're gonna dio a little bit theory, and they were gonna go put it in practice. And I think studio lighting, especially with kids, can be feel very intimidating. Um, and oftentimes it's just a matter of like, Okay, how can we simplify this, and how can we pull it all together in a way that's not, you know, I'm not gonna make you do 45 okay? Equations. You know, it's just gonna be like, let's really look at this, that think about what we're looking for and then show how to put it together. Um, and I think that, you know, sometimes you can go into the deep, deep technical information and get really strong and then feel like it's overwhelming. And maybe you just will never know this stuff. A supposed to realizing there is a softer way to get the most of this, you know, and figure it out. So tomorrow we had a lot of people asking yesterday, and I don't know if you want to do this now or later. But my two hearts was one of the people asking that he would love here. She would love to know what's in your camera bag. My camera bag. Okay. Um, lipstick. Right. If this. And, um I have ah five D mark two as well as I shoot with a one d mark to, um So the five d mark to in is probably my primary camera. Now I have a five d as kind. 1/3 backup. The one D not Monday, mark to just one d. No, it is the one D. Mark two is about a five year old camera. And, um, it for the longest time, was my kind of the camera I knew had a use in any situation I wanted. Like I could produce a shot if it was kind of tricky. And it still is that many ways, but the ability to keep up with the noise control is just it's dropping off rapidly. You know, more and more I'm like God, the noise control. This is terrible. So, um, those are the two main cameras I use. And then I have the 85 1 to the canon 85 12 lens, um, which I use very, very frequently. The 35 14 You saw me shotting issuing a lot with, um with the kids and you will see that a lot with the family and the 24 72 8 lens. So I also have the 7200 lens. I have the flu. I had the 51 4 and the 51 2 lens. I also have the 85 lens. I have a lot of lenses. Um, the 51 2 lens. This might actually be a really good lesson. I had taking it with me earlier this year to London when I was speaking at S T P P P convention and a bunch of us were sitting in the hotel lobby and goofy, You know, a lot of tigers end up doing. They sit down and they have a lot of fun and start taking pictures of each other. So we were doing that, and, um and I was shooting with the 51 2 and I set it down for a little bit. And next thing and it was gone and And I went, you know, asked about hotel and all that stuff. It was just it had disappeared. It was such a bummer. And But I was like, That's okay because I'm really careful about insurance. I have, you know, triple insured and all that sort staff in a calm and shirt insurance agent and the like. You don't have a universal writer, whatever the term was, so it was not covered by insurance. It was just like it was a hard loss. so. But what I what I realised afterwards was of all the lenses I used so frequently the fifties, when I used the least on Do a lot of people love their 50 and they have great shots and they do great work with it. Um, for me and the methods I used to interact with my subjects, I find the 50 is is not as interesting for me in terms of the look of it, because it most closely mimics the human eye and what you see with the human eye. And I want something that has a little different little funky little stranger. Um and, uh oh, yeah, I'm not as in love with the 51 2 And if I were starting out or just getting up to speed the 51 to 51 4? Yes, the 12 is kind of better, sharper, crisper. But the difference between those two lenses, especially as it relates to cost, is I would go with the 51 4 hour if I were thinking about that and the same thing about the 85 12 in the 85 18 I have both of those lenses and I definitely prefer the one to um but what I find, especially when I'm shooting weddings in in low light situations, the and things are moving quickly. The 85 18 is faster. It's a faster lens and it catches action faster. Eso I actually would say between the two of those, the difference is again as it relates to price. I would go with the 85 Awesome. That's fabulous advice. And when you're on location, how about how many of those air you bring with you versus, like, back in the studio, like vacation? Like I'm going out just for, like, fun. And it's not that I could beat shooting for yeah, course I would choose. Wait. You mean the gratification? Uh, OK, work like bounces tomorrow. Okay. Um, yeah, when I'm going on a vacation. Honestly, What? I'm going on vacation. I usually don't bring my camera. Sorry. I said location, Location. Taking it wrong three times. Yeah, there's no editing right now. Uh, but that question has been asked to Okay, don't bring your camera indication I'd hardly breaking No, because Busman's holiday, You know, I shoot a lot. I mean, everybody kind of does this differently. I teach a lot, but also shoot Ah, lot. I'm absolutely We have very much working photographer. Um, And so in that respect, I mean, I'm on vacation, you know? Eso if I do bring in, I pull it out for the one kind of scene setter shot. We got this guy already, and I put it away. I don't touch it for us a week. Um, I'll sit with my I found a lot, but, um, the, um the original question, though that I didn't answer it was When I'm going on location, what do I bring? So if I'm, like, getting on a plane to go somewhere, Sure, with that pretty much primarily it's 85 1 Teoh the 14 and the 24 70. And, um, unless it's ah wedding. In which case there's also the 72 216 of 35. I use that at weddings, too. Great. How about have ever nearer 20. Thank you. The lights are no. Okay, So extra so no. In my bag. There's the also the MIT Mets 54 Flash. Um, I like the Mets Flashes. I have the Canada 5 Um, there's so many numbers. What? Or is it the speed, The speed light? Yes, Um, I have the cannon flashes, but I actually like the Mets flashes because there's this little strip on the front that's a papa light that comes out on the Mets flash. And what that gives me is the easiest form of fill light in the world. Because what I can do, I'll be out him, maybe a thickly wooded area, and there's a little bit of light dabbling. I can't combat it, and I want to use a little bit of Phil, but it's a bigger group and reflectors not gonna do the job. I'll throw that on and all for all intensive purposes, you know, seemingly be bouncing light because I'll pull the light up and away from my subjects. But I'm not bouncing to anywhere the skies all the way up there, basically just getting rid of it and using the very front pop of light to give me just even lighting I want. And the exact configuration of how much I want is me stepping forward a little bit or stepping back a little bit. So for me, that's a really simple product to use, and you're gonna hear this a lot. I mean, there's a few things that makes more sense to do it in a little bit more detail and spend a lot more focus and concentration on. But for the most part, if you want to be kind of all in on the shoot, you're doing like we're showing and talking about. And I think it's so important. When you're enacting subjects everything around you should be figured out and simple, you know, like you shouldn't be sitting there and like locking this in that down. And we're gonna talk about this when it comes to lighting. Um, you know, when it comes, Teoh setting up a child on a white Seamus background, you are not usually locking somebody down in a certain place and measuring from that. That exact spot
Ratings and Reviews
I cannot thank creativeLIVE enough for the opportunity to learn from Tamara in such depth. Not only did we have the chance to see Tamara at work, but she also shared a ton of great business tips as well. I think it is amazing that CreativeLIVE offers photographers such a great opportunity to learn from the best without breaking the bank to do it. Not only is Tamara an inspiring photographer, teacher and businesswoman..she is also an exceptional human being. Her positive energy shines through in everything she does. She reminded me of everything I love about photography and also of how to keep contact with that part of myself. That is a gift that I could not ever put a price on. Thank you so much, creativeLIVE, for the awesome workshop. I am really looking forward to future ones. I highly recommend creativeLIVE!
AWESOME! I would (and have already) recommend CreativeLIVE's Tamara Lackey workshop to anyone and everyone. CreativeLIVE has put together a game-changing channel for business owners - the Tamara Lackey workshop not only was fantastic for anyone looking to improve their photography skills - it was a huge eye opener for anyone who is or is considering becoming an entrepreneur. The live audience format was perfect and it was great to have the CreativeLIVE visionaries engaged in the workshop as well. Kudos and thank you!
This was a fun, entertaining, insightful, and - no less - highly educational workshop. I really like Tamara's photographic work and was mostly curious to see how she gets to her results. This expectation was fully met by both the on-location and studio sections included in the course. In addition, Tamara is a very good instructor and made the videos a thoroughly enjoyable experience. She is very open and answered honestly and personably to all questions asked. Although I am an amateur photographer, I was intrigued by the business section and could imagine a professional would like to see a deeper dive into the subject. If I were to mention improvements to the course, I think the scope was a bit too wide or, the other way around, the duration was too short: the business section, live shoots, work-life balance part could all have been more in-depth. But they could also be added as stand-alone topics, in my opinion. Overall, I loved this video format and Tamara's presentation. I surely learned a lot and had a good time watching this! Really, really great job!
Student Work