Create a Hiring Plan & Grow your Standout Business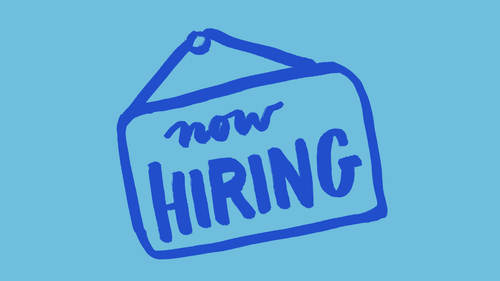 Create a Hiring Plan & Grow your Standout Business
Lesson Info
Lessons 1-15 Recap
We are quite prone to running out of time, sanity, energy, mental bandwidth, to run our businesses, and we've been creating a plan for how we're going to get past that once and for all. Whether that means bringing new people on to our team, and hiring, or whether that means just making our businesses run more efficiently for ourselves, for employee number one. That's what we've been doing so far in this class. In the first half of the class we really tackled a lot of the mindset issues, a lot of the foundational issues, the organizational issues, that we needed to tackle to even consider, really, the idea of hiring, and to make it feel more comfortable for you to see someone coming into your business, and giving you a hand, and really being the support that you need, instead of someone who just maybe can take a couple of to-do's off your list. In the second half of this class, which we are starting right now, we're going to get way more into the nitty gritty, and I'll tell you more abo...
ut what you can expect over the coming lessons in just a bit here. But I do want to remind you, if you're just tuning in now, maybe you're just starting this class at the halfway point because you really like nitty gritty stuff, and you're really interested in the answers to these questions, this class is a little bit different than my normal creative live class. We're really kind of calling this a "Camfire Chat" and our wonderful studio audience has been so generous with their reflections and their analysis and their questions, and really just the discussion that we've had here. I know that with hiring and finding support for your big vision, for your mission with your business, there can actually be some personal stuff that comes up. Nicole Lewis Keeber talked to us about some of those things, and even some of the conversations that we had started to touch on some of those "aha" moments, those little breakthroughs that can actually kind of shake some of your core foundations, and so this class is really about examining those on all different levels. So we'll continue to have more of that conversational feel throughout the second half of the class as well, even as we dive into the nitty gritty. So please guys, I want you to ask those questions, like if I'm not hitting something you want me to hit, please interrupt me, maybe don't interrupt me, but you know, get my attention, and let me know where we can fill in some of the gaps here, because everyone has a little bit different take, everyone has a little bit different concerns, different fears, different assumptions about what they might need in terms of hiring, the money side, the legal side, the performance-management side, the difficult conversation side, and so as we go through each of those topics over the course of the next few lessons, I want to make sure that you're getting what you need, so let's continue to have that kind of conversational, group discussion about these topics, because every question you ask is answering a question for someone at home, and that is so, so important.
Class Description
Are you too damn busy? Your business can't run—let alone grow—without all the hard work you put into it on a daily basis.
What's worse, you don't have the time to hire anyone, you're not making the money you need to hire anyone, and you don't see how anyone else could do the work you do.
If you keep at it this way it's just a matter of time before you burn out. You will end up closing up shop, not because the business wasn't working but simply because it wore you down. You had something and couldn't make it last because you just couldn't do it all.
There is also the problem that if you hire the wrong people you will be wasting time and money on a series of hires that don't alleviate your stress.
Set up your business to be the best place to work—even for yourself.
Finally retire from being "too busy" and once and for all streamline your operations and systematize your workflow.
By the end of this class, you will be able to:
Describe your company culture and why it makes for a great place to work
Streamline your business operations, focusing only on what really counts
Systematize your workflow so that you never have to reinvent the wheel
Create a plan for fulfilling the roles every business needs to succeed
Identify who you want to hire and when
Craft a job description that brings in the right folks