Create a Photo Album: Workflow and Design
Khara Plicanic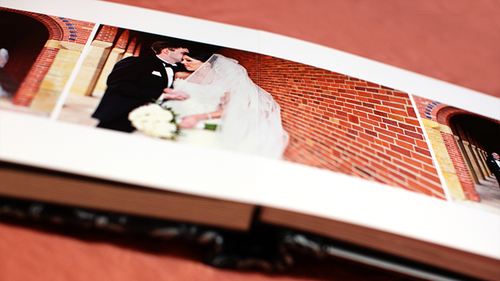 Create a Photo Album: Workflow and Design
Khara Plicanic
Class Description
Learn how to expertly design and create a photo album. Go from image download to finished album design in 8 hours or less! Khara also explains how photo albums can be as good for your workflow as they are for your bottom line. Using a combination of Lightroom, Photoshop, and InDesign, Khara shares the nitty gritty details of how it's done. Khara redefines "workflow" to include some very specific business strategies that simplify everything while helping you avoid the common pitfalls that cause so many headaches! This isn't just another collection of keyboard shortcuts and Lightroom tricks.
And with a special, in-depth look at InDesign, you'll see why it's embraced by designers around the globe (and photographers who are in the know) as the preferred tool of choice for everything from wedding albums to info packets and pricing guides. You'll be ready to hit the ground running and creating a photo album right away!
Class Materials
Square Starter Templates.zip
Ratings and Reviews
Yep, love your work Khara! I am now using Indesign to make my first wedding album thanks to you. So clearly explained and nicely presented. Such a powerful program that makes a complicated task seem easy, with as many variables in layout and design as I can imagine. I am just so excited! I would recommend this course to anyone who is running any size photography business. It will help simplify your workflow and increase your output.
This class is so good! I learnt so much about albums, and selling them the right way. Having never really used Indesign before, I was nervous about using it as my main platform to design albums. I'm shocked, but I really enjoy using the program! It's so simple and easy using Khara's methods of designing. I also never used bridge before too (Lightroom faithful here), and it's fantastic for sourcing images for the albums. I'm learning a few upsell methods too, so it's very exciting for my business! Thank you for such a great course :)
Khara's advice is so simple yet makes absolute perfect sense! She really knows how to get the best out of her albums and packages. If you want to learn things that will help you improve your business/workflow, then seriously buy this course!
Student Work