Film Photography with Strobe Lighting
Triggers & Receivers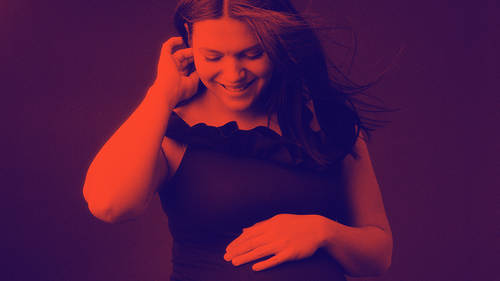 Film Photography with Strobe Lighting
Triggers & Receivers
Lesson Info
Triggers & Receivers
So the next piece of equipment you need if you're gonna get started with studio lighting, is you need to have a set of triggers and receivers. So let me grab all of mine. So these little guys are what helps your camera communicate with your strobe or if you're using a flash and it's off camera with your off camera flash. There's a million different options and they range in price from I don't know, totally reasonable to totally not reasonable. But each of them have a little something different to do. So I use the PocketWizards, these are an old set of PocketWizards but they work great. You always want two because traditionally, you have one will go on your camera and one will go on your light. Now, recently I upgraded my studio lighting to the ProFoto system and what's great about the ProFoto system and that's what we have here at CreativeLive too. But what's great about the ProFoto system is that their, the triggering mechanism that fires that flash is actually in the head and there's...
a lot of brands that do this now so you don't necessarily need another device to put on these lights. And then their triggers, they call air remotes. And these are really cool, the system's really cool because first of all, you can get them specific to your camera model so they make them for Canons, they make them for Nikons, they make them for Sonys I think. And then they have the universal air remote. For film photographers, I recommend the universal air remote because it'll be able to be put on any of your film cameras that you have. And what's great about these is that a, you only have one, you're not having to worry about multiple trigger and receiver, but you can control your lights right from your remote, which is awesome. So I can have this on my camera and I can turn on, well, I'll show you, I can turn on my light, and I'll have this on my camera and I can be over here and decide that I want to turn on the model light. Turn on the model light, of course it's not doing it now. Do, do, maybe it's on a different channel. There it is. With these and then you can also just control the power so you can have it on your camera, you can take a reading and you can decide I need more light, I need less light, and you can just do it all from your trigger, which is kinda great. But this is a more expensive way to get started, so it just depends on what your budget is, but they're really nice, just saying. All you really need to know about triggers and receivers though, is like I said, is that one goes on your camera, the trigger always goes on your camera, and so again it's either in the hot shoe or it's somehow wired into your camera and it is called the trigger because when you fire your shutter, it triggers the strobe. Okay, and then the other, the receiver goes on your camera. So this is my old, old Bowens that I have up at the studio. But you just plug it in in some way and hook it on to your strobe to get them to communicate.
Class Description
To get the best portrait straight out of camera you need to control your light. Family and Newborn Photographer, Sandra Coan, walks through how easy it is to use lights with your film camera for the most control over how your image ultimately looks. In this course, Sandra will talk about how to approach your photo shoot by thinking about not only your subject but also the film and the light you want to create.
You'll learn:
How to sync the flash with your film camera
How to meter for your subject and the light you're adding to the image
How to choose the best film based off what you'd like the final image to look like
Throughout history, photographers have been using flash with film cameras. In this course, Sandra will cover everything to give you the knowledge to start taking portraits with your camera and strobes.
Reviews
Wow! with a lot of online stuff out there one can become rather overcome with too much information, however, the way Sandra presents her courses is just perfect! Her honest and simple and easy to understand approach was just what I needed. Not once did I think she was just going through the motions, she really loves what she does and it shows. To be able to rewatch and rewatch was also a key for me. Since I have dyslexia I have to take things one half step at a. time. After completion of the class I had a new found confidence when using strobes. A must have.
Out of all the classes I own on Creative Live, Strobe Lighting with Sandra is my FAVORITE! She is an incredibly kind and gifted teacher. She explains everything on a simple level and then gradually build to more complex issues. I am 100% happy with this course. Thank you Sandra!!
Do you own a film camera? Then you NEED this class. I knew I *kind of* wanted to try shooting with a strobe, so I bought this class as some encouragement. But honestly, I half expected to do the class and not actually buy the strobe (because strobes are scary!). But as soon as I finished this class I IMMEDIATELY bought a strobe, umbrella modifier, a backdrop, and seamless paper (in Storm Grey because I basically want to be Sandra.) I felt so empowered to shoot with strobes and film and suddenly what had seemed terrifying now seemed doable. My very first test roll turned out great after following Sandra's easy tips. Now that we're in the winter months, I can shoot indoors with my film camera and strobe! Thank you, Sandra, for so generously sharing your knowledge with us and for being such a great teacher! And to anyone even remotely considering this class, DO IT. There's no way you'll regret it.