Fine Art Women's Portraits
Jennifer Thoreson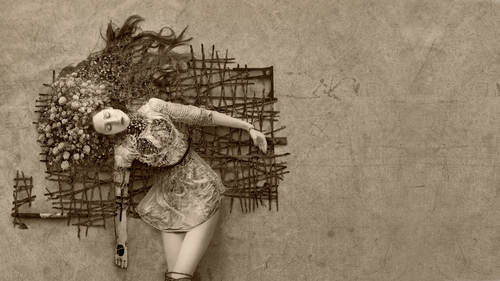 Fine Art Women's Portraits
Jennifer Thoreson
Class Description
Are you ready to delve into the magical world of fine art photography? Join innovative and award-winning photographer Jennifer Thoreson for an immersion into everything you need to know to conceptualize, style, and shoot photographs that double as works of art.
Jennifer will share her unique method for turning a natural setting into a fine art studio, including her one-of-a-kind-technique for creating water portraits. You'll master the essential principles of posing, lighting, styling, and costuming. Jennifer will also cover working effectively with models, communicating your personal vision, and using Photoshop to add a fine-art-style polish to images.
By the end of this course, you'll be inspired and empowered to bring a new level of artistry to your photographs.
Ratings and Reviews
I can't review the course as I haven't seen it yet, but I am buying it. I'm buying it based on the one free session on inspiration. I was so moved by who Jennifer is and her courage and commitment. I want to know her; be her friend, because she is so fearless and courageous. She admits that it took a long time for her to find her path. She reminds us again and again that it is hard -- art is hard. She was inspired by amazing paintings -- I completely understand why they inspired her, and in the direction that they did. I can't wait to watch this whole course, because I can't wait to witness more of Jennifer and her courage, her creativity, and her big lioness heart.
Jennifer is a talented and genuine artist with a gentle soul. Her perspective on how to approach the creative process and how to "quiet the little voices" and practice quiet observation are very helpful. I have been tremendously inspired by this course and I feel as though I am a better artist for having participated. Thank you for bringing this wonderful artist to the amazing creativeLIVE community.
I love her work and her teaching. Her perspective is so beautiful and inspiring. I had the opportunity to attend a workshop with her in Colorado this summer and it was a life-changing experience. The location was spectacular. Jennifer is so brilliant, yet so warm and friendly. I really just don't have enough glowing adjectives to describe this event.
Student Work