Crafting the Perfect Introduction Email
Ram Castillo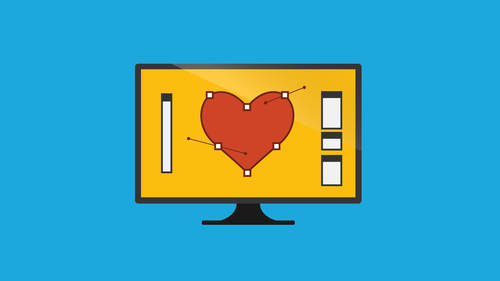 Crafting the Perfect Introduction Email
Ram Castillo
Lesson Info
7. Crafting the Perfect Introduction Email
Lesson Info
Crafting the Perfect Introduction Email
Now we're going to need tio pace through this one it's essentially crafting the perfect entry email to an employer now this is going to be two full on it's basically when we send out e mails of course uh we are ultimately asking for a job, but first I'm going to get you in for an interview so you're going to pare that written email with your online knockout portfolio um and your your regime a pdf attachment then you're cooking with gas the key then is to write a personalized email that's honest, short, humble and engaging enough because a response so I remember who you're writing to their busy your email can easily be ignored or missed you'll be writing to crowd directors, managers of all types and managing directors so how do you create cut through to be heard? How do you be different in a world full of noise? This is a very tricky one when riding isn't it? So I'm going to reveal to the anatomy off the perfect inter email to an employer the first is subject line okay? It should be sho...
rt, relevant and appealing examples of this include opportunities I have gotten so many responses from a subject line like that because they don't know if it's an opportunity for them but are looking for an opportunity it's a little bit snaky it's a little bit sneaky but you know what it it's not dishonest it's it's bang on it gets their attention think about it if you're subject line is weak they're not even gonna click your email I don't care how beautifully written I don't get how great your design work is they're not even going to get to that if your subject line fall short he's one of us which is funny but if it works for may just go back. I do a lot of traveling and I do write the subject line has just got back and then they're like hey, did you come back from what I've got to find out? It's worked and it's real and it's better than check out my portfolio? Part two is salutation easy d don't do diese hopefully can do the name part three is acknowledges superiority and state time constraint state upfront don't go I want a job you can avoid that you just want to say something like this I know your time is precious, so I'll keep this brief. Part four is a very short personal experience that links you to them so just write that I need to really write the example because that's going toe be thailand too your individual experiences but an example of that is on the bus ride home from the airport I stumbled on your recent branding launch video you did for x y z he gave me a reason to write to you, and I especially enjoyed the reveal at the end. That's cool, that's, personal don't be doing the copy and paste thing that ok? This person is really has taken the time to tell me why is contacting me how he got to me? Great value part five reason for riding backed up with high value claims and achievements now this doesn't have to be as lengthy, but as an example to give you a feel and again keep it as short as possible. But as an example, I actually just returned from backpacking for six weeks in europe two months ago, I graduated from my deployment graphic design calls at abc design college wherever it is new york, which took me over two years to complete, I'm incredibly recharge and inspired after my travel, seeing this aground off a million bass line and hang gliding in switzerland were definitely the highlights bit of storytelling. Now you start creating a bit of an emotion and you're saying that your participating without saying you're participating, you're saying you're curious about the world without saying, I'm curious, you're saying I'm passionate by not saying in words, I'm passionate, we got to do dig deep and start talking to these people as if they're real human beings. Part six is leading them to leading them to your work. An example of this could be I feel a huge connection with your work and the culture of your design firm I'm excited to jump head first into a company or I can contribute and grow you no doubt receive an excessive amount of portfolio links, so in the event you have a spare moment his mine in my regiment is touched again you understand like I respect you, man like if you can take a look that he also if not fine rear from the purpose of you riding this is optional but you can and be super specific of what you want. I'd love to discuss potential opportunities and at the very least would be incredibly grateful to meet you in person and perhaps received any advice on my job search I'm happy to even come in voluntarily once a week to help out and ramp up my own job experience that's cool now you just like me or you're really getting it in their sign off regards your name phone portfolio billington you earl in case something happens to the pdf resume, you can lead them to that you're covering all the boxes now that is what you should do and of course the words that you picked will create different tone off your personality, so again I don't want to limit you but at least I'm giving you the ingredients off the flow, the thought process of how you can engage and what hasn't worked incredibly for me many times, so writing with some heart and soul will always resonate with people, no matter who they are. Remember that make receiving your email the best part of their day center full of email after three days. If you don't get a response, you little little power tip for may before eight a m on a business day is best to email rather than later in the day. We covered a little bit about this, um in my other workshop, but generally speaking, the craziness of the day hasn't started yet and crave directors. I usually up early checking emails, so lessons from the second before we bring on mr j p style at our number one, we've created a clear, relevant and powerful traditional resume. At least you have something to go with or work off. Number two tackled any queries on nontraditional resume platforms. Number three improved existing resumes with some of the shooter audience. Thank you again, jen and animal number four craft the perfect entering email to an employer that will get you noticed.
Class Materials
How to answer any interview question
Key interaction tips to remember during interviews
The anatomy of a perfect introduction email
The most important step to getting the design job you want
The number one tool that gets me jobs consistently
14 quotes to empower you at any moment
A checklist of morning rituals modelled from successful people
Ratings and Reviews
Ram's class was the focused, creative energy shot I needed to engage with design clients in this fast-paced, digital world. Back in my art student days, no one teacher or school gave such energy towards the 'big picture'. This accomplished youngster generously shared plain-faced truths in the day-to-day world of successful design, complete with real-life examples, templates and suggestions. His A-game guest speakers and role-playing added further credibility. And then, things got even more real when he made mention of the physiological aspects of approaching life as a designer and working with clients: breathing, diet, (water!) personal energy, response and engagement styles. Ram, this 'Zen designer', sets the stage for his students to achieve success. Giving back as he does to the industry, speaks to his own integrity. He walks the walk and talks the talk. Thank you for your poignant Creative Live workshops Ram. I'm so looking forward to the onward journey!
Really great class! Encouraging, and inspiring. Ram covered all the most important issues in huge detail, giving a lot of helpful advice. Even being an experienced designer, I found so many great suggestions and tips for myself. Awesome job Ram! Thank you!
So glad I purchased this course. Finding the job you really want can seem like a very daunting task. Luckily, Ram is here! It doesn't matter what your profession is, or career level, the knowledge you will gain applies to everyone. Not only will Ram teach you a lot of valuable info, but he also brings in brilliant guest speakers with great insights as well. So much of this course was extremely valuable to me, and I've been in the creative field for awhile. Thank you Ram and CreativeLive! If you are looking for ways to improve your career, you can't go wrong with this course.
Student Work