Goal-Setting & Planning to Grow Your Standout Business
Tara McMullin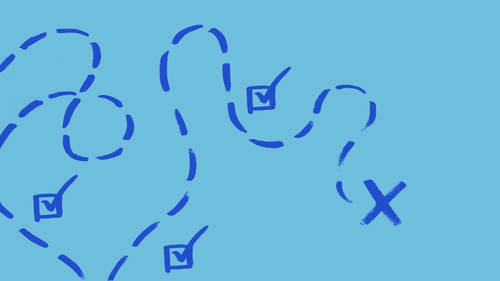 Goal-Setting & Planning to Grow Your Standout Business
Tara McMullin
Class Description
So you launched a business and made the leap. 
Congratulations! But now you are a year or longer into being a business owner and you are HUNGRY for more. 
You have put in the hard work to build your business to where it is today but big decisions about what to focus on and what opportunities to pursue, threaten to slow your progress. 
You want to make the right decisions for your business and your customers so you can feel confident, focused, and accomplished as a small business owner. 
Goal-setting & Planning To Grow Your Standout Business helps you make the right decisions about your ideas, opportunities, and plans so you can earn more money and save time on the path to your dream. 
Whether you're offering a service, selling online programs, or designing a product, Tara guides you step-by-step through setting the goals and creating the plans that will grow your business. 
By the end of the class, you'll have a framework for knowing: 
What to focus on to grow your business without working harder 
How to know which project comes first so you're never backtracking 
How to know you're making the right decisions for your business so you can achieve your vision 
How to set goals you can actually achieve with the resources you currently have 
Tara is a bestselling CreativeLive instructor, with a wide variety of business classes including the first step for entrepreneurs, Build a Standout Business. She is the founder of CoCommercial, the business association for digital small business owners and the author of the book Quiet Power Strategy. Tara's work has been featured in Fast Company, Forbes, Inc., and Design*Sponge. Her podcast, "Profit. Power. Pursuit." was named one of the top women-hosted podcasts for entrepreneurs by Entrepreneur magazine. 

By the end of this class, you will have a clear vision of what you are building, a clear path to build it, and a project plan to take you closer to turning your vision into reality.  
Class Materials
6 Books That Changed the Way I Plan for My Business
Goal-Setting & Planning Workbook
Ratings and Reviews
Packed with truly helpful info and lots of actionable steps, Tara delivers an amazing amount of value in this class! I'm in the early stages of business development and what I have learned here has shifted my focus, brought me greater clarity and a list of things to consider as I plan what, when and how I will deliver an exceptional experience to my clients. I have followed Tara's work from the beginning and she continues to outdo herself time and time again...she is a powerhouse of wisdom and experience, as well as a fun and easy to follow speaker! I highly recommend this class.
Excellent class and maybe the best online class I've ever taken. It's a great combination of practical and dream big and Tara's credible and funny. I can't wait to go back, listen again and dive deeper into the assignments. I'd recommend this class to anyone who wants to grow their business!
To Tara and CreativeLIVE: Thanks for your commitment to small business owners. You offer empowering mentorship with smarts, heart, and power - I'm grateful. Tara, I've sought the matching resources for my business as I've evolved, this AMAZING course truly rang my bell. Thanks for the traction, your willingness to keep growing forward, and not settling for less!
Student Work