How to Get Started in Nature Photography
John Greengo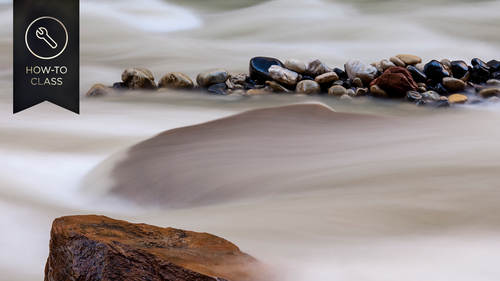 How to Get Started in Nature Photography
John Greengo
Class Description
Stunning nature and landscape photography requires the right gear, techniques and approach. In this class, John Greengo explains the tools and techniques required for succeeding in this inspiring but demanding discipline. You'll get an introduction to the equipment, exposure, focus, subjects, light, composition and photographic process needed to get your start in nature photography.
Class Materials
Nature and Landscape Course Notes
Ratings and Reviews
I got this course for free thru View Bug and John Greengo is an amazing teacher. He explains nature photography with a sense of ease and he really makes you want to get out there and keep trying to get THE photo, that the day you go out there may not be the right day or right time, but to keep trying and you'll get it! He also encourages you to get out there to the same places other great photographers have been and make it your own, to get your own experiences. Yes, I recommend this course and any courses he instructs, I hope to take another one of his courses in the near future!
Very instructive! And John Greengo is a great teacher. He knows very well how to go deeply without putting you in a difficult situation. I have followed almost all of his courses, and this one is one of the best! Don't hesitate if you are a beginner or even and advanced photographer interested in Nature photography.
Perfect class, loved it. Short, concentrated, nice examples, pasionate speaker. Just want to grab my cam and go apply new knowledges.
Student Work