Intro to Adobe Illustrator
Create a New Document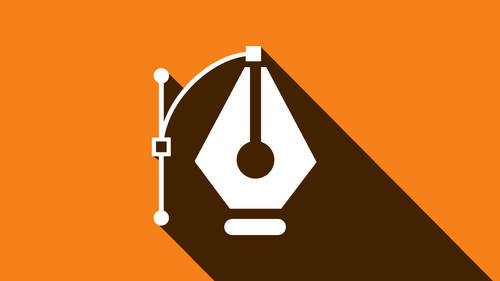 Intro to Adobe Illustrator
Create a New Document
Lesson Info
Create a New Document
starting a new document, an illustrator so we can begin to create something simple. File new. We've seen this before. Up pops the standard new document template. Here in the new document window, we have our choice between creating items for mobile for web primp, film, video art in illustration So why all these different presets? Well, all these presets here do a lot of things. One you can start off with mobile or web or print. And what is going to do is give you a lot of common templates to design for whatever and result that you want. And not only that, they also have a lot of adobe stock and some of this stuff it's actually free. These are all free right here. Just make sure you're logged into your adobe creative cloud account and you can simply navigate through any of these presets. Be able to open up a template if you'd like to get started, or you can come over here and you can set your size, your height, your orientation, the number of art boards bleed things like that. Color mode...
s, everything. And once you do that, you simply click create and you get yourself a new document. Pretty simple. Okay, these presets air great. And if you create any custom sizes yourself here and you want certain custom sizes, they will then appear in your presets here so you don't have to set those custom sizes every time you create a new document. Super easy. Any time you have opened multiple files, you can go under the file menu and choose open recent. It will show you the last 20 files that you have open there. Everything's great. Now, when you have multiple files open here, I'm just going to start a new file here so I can go ahead and create a couple open files. You're open files Air gun. Appear as tabs in your document window, and you can simply click through all of your tabs right here for your open files. If you have a lot of open files, this whole section up here will fill up with tabs and you may have mawr tabs than you have Space. Not a problem. If you go into the window menu the very bottom of the window menu. These are all the open windows that you have, hence the window menu. So If you've got 20 of Windows open, you can scroll through them here. The one with a check mark is the one that we're currently on.
Class Description
AFTER THIS CLASS YOU'LL BE ABLE TO:
Navigate the Illustrator workspace
Draw and transform shapes
Create and apply color swatches
Choose and edit the perfect font for your project
Create a project from start to finish in Illustrator
ABOUT JASON'S CLASS:
The world's top designers use Adobe® Illustrator® for its powerful, vector-based drawing environment – and now you can too. In this short course, Jason Hoppe takes you through the Illustrator basics to take a project from beginning to end. Learn helpful shortcuts and how to use core powerful tools to create and customize the graphics you need. Jason will show you how to create a new document, navigate the interface with ease, draw and manipulate shapes, apply color and text and save your file to be used across Adobe platforms. In Intro to Adobe Illustrator, learn the fundamentals to create high-quality vector illustration.
WHO THIS CLASS IS FOR:
This class is for beginner designers interested in creating logos or graphics, freelancers building their business and brand, and anyone new to the Adobe Cloud.
SOFTWARE USED:
Adobe Illustrator CC 2019
ABOUT YOUR INSTRUCTOR:
An Adobe® Certified Expert and Adobe® Certified Instructor, Jason Hoppe has accrued more than 17 years' experience in high-end production training, photo retouching, color correction, and creative workflow management. Active in high-end electronic production since the industry's inception, he's also taught prepress and electronic design to hundreds of Seattle-based creative professionals and aspiring designers in various settings, including one-on-one tutoring, classroom instruction, live webcasting, and large group training. A founding Instructor at Creative Live, he currently teaches the Adobe® Creative Suite at The School of Visual Concepts, Luminous Works and Seattle Central College.
You can find Jason's website and blog with Adobe Illustrator tutorials at jasonhoppe.com.
Reviews
This is magnificent! What a beautiful gift. I am 56 and always learning. This free class inspired me even more. I will be telling everyone about creative live,sharing and urging others to buy some of these great classes and bundles. Thank you so very much,again and again.i look forward to taking classes on a regular basis.
Jason was super knowledgeable, made working in illustrator fun and simplified . Love his easy to follow instructions. As we all know starting up in illustrator can be overwhelming. Thank you so much I needed this!
Good course, very basic though. Although I wished more details could have been added. Jason's explanations were very good and thorough..