Intro to After Effects for Designers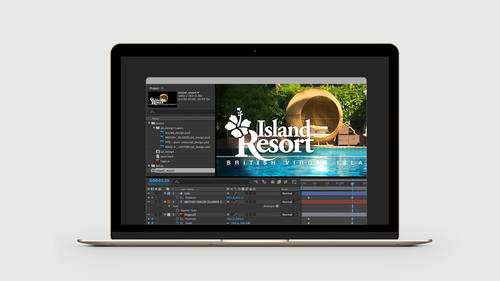 Intro to After Effects for Designers
Class Description
Get to know the 4th member of the core design applications in Adobe® Creative Cloud. Chances are you know Adobe Photoshop, Adobe Illustrator and Adobe InDesign. But did you know After Effects supports just as many file formats, provides amazing design and compositing features, and can be used in any print, web, animation, video or photo compositing project?
What you'll learn:
The After Effects interface
Starting a new project from scratch
How After Effects is similar to Photoshop, Illustrator and InDesign
How the Timeline Panel is similar to Layers
How the Project Panel is similar to Links
How the Composition Panel is similar to artboards, or pages
How to import photos, videos, and artwork into your project
Applying effects (it's all about effects!)
Introduction to animation in the timeline panel
Software Used: Adobe After Effects CC 2017

Reviews
I started out playing with small text animations for my job using Photoshop. After taking this course, I feel much more comfortable and ready to execute my ideas using the Adobe After Effects tool. I highly recommend this course for designers at any level who don't know how to use After Effects. Thank you Chris Converse and CreativeLive for giving me an extra pep in my design skills.
The first couple of minute of class where Chris went through and did a 1:1 comparison of Photoshop/Illustrator/Indesign --> After Effects had me hooked. That was the one thing that I wasn't getting that was holding me back. The heavens opened, a light shone down, and my mind was opened :) Thanks. It just got more interesting from there!
After Effects can be such a tricky program if you never use it. I was very familiar with other Adobe programs, but every time I needed to use After Effects I had no idea what I was doing. I have watched many videos online on how to make things with After Effects, but those videos never taught me how to use the program itself. This class was so great, I now understand how to work with After Effects and it's no longer intimidating! Take this class if you are wanting to learn the basics of After Effects!