Lighting 101
Chapter 1 Introduction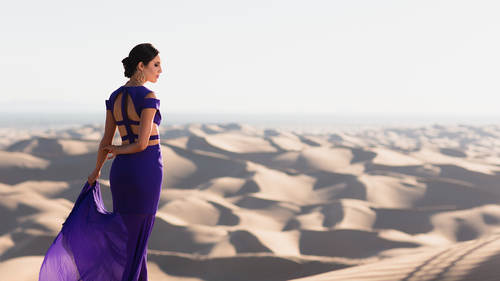 Lighting 101
Chapter 1 Introduction
Lesson Info
Chapter 1 Introduction
Welcome to chapter one for lighting. One of you guys can't believe how excited I am to be presenting this workshop because we're gonna do amazing things now to start off chapter one we want you to get over while all the fear and the myths and the hype around flat will, the hype is actually pretty awesome don't get over the height because that's great, but we're going to focus on is why we're starting out with just one on camera flash. Why aren't we doing off camera flashing? Why aren't we doing everything in this one single workshop? Believe me, there is a good reason and it has nothing to do with the images because we're going to create fantastic looking images. Either way, we also want to talk about five reasons to use flash want to give you guys kind of a good understanding of how many types of situations flash can truly help out when you're going for natural type images or dramatic images. Everything in between flash is your friend, and we're going to go on to talk about common fla...
sh myth things that kind of people misunderstand about flash and finally will be concluding with what makes flash just a little bit challenging, but don't worry, we're gonna help you to overcome all those challenges throughout this workshop, so let's get started, chapter one
Class Description

Lighting 101 follows in Photography 101's footsteps. Photography 101 takes students up through Manual Mode mastery and provides a foundation in natural light techniques and modifications. Lighting 101 picks up by teaching all about flash and light modification. But, just like Photography 101, we want Lighting 101 to be the most accessible lighting course available. So we teach you everything about flash lighting, light modification, ambient to flash balance, lighting patterns, off-camera lighting and even multi-point off-camera light setups. But, what makes Lighting 101 truly special is that we do all of this with nothing but your on-camera hot shoe flash. Every image shown and created in this course was created with a DSLR and just a single on-camera hot shoe speed light.