Lighting for Boudoir and Glamour
Lou Freeman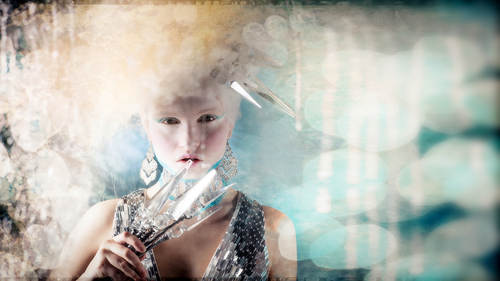 Lighting for Boudoir and Glamour
Lou Freeman
Class Description
In this workshop, award-winning fashion and glamour photographer Lou Freeman, who has shot more than 500 campaigns for Playboy, will walk you through the fine arts of glamour and boudoir photography, including the techniques specific to both categories. You'll learn how to shoot from a variety of angles, when to shoot in hard and soft light, and how to use speedlights for powerful highlights. Lou will walk you through blockbuster boudoir concepts, from edgy black-and-white shoots to vintage, pastel beauty shoots.
Lou will unpack 35+ years of industry knowledge, arming you with a treasure trove of techniques and creative concepts to take your photography to the next level.
Class Materials
Canon 600EX RT Flash Set Up.pdf
Lighting for Boudoir and Glamour Slides.pdf
Ratings and Reviews
Lou is one of the most inspiring photographers Ive seen on Creative live. When I watch her, its like watching a great guitar player... in that, she hears the music before she ever plays it. Lighting and posing flows out of her with incredible ease. She inspires me so much! No fluff here, just pure maximum quality info and inspiration. Id love to meet her some day just to thank her for what she has given.
Lou is one of my favorites. Although I shoot primarily woman, I don't do Boudoir. I love her calm, methodical style, and attention to detail. I respect that she always makes her women look elegant and empowered instead of objectifying them. Her images are sensitive and beautiful and I can't wait to watch her again today! I learned so much from her..
I am amazed at how much information Lou gives away here. Her knowledge of the craft is extremely apparent and the end product is always stunning. I could watch this over and over for its ideas and inspiration.
Student Work