The Boudoir Workshop
Christa Meola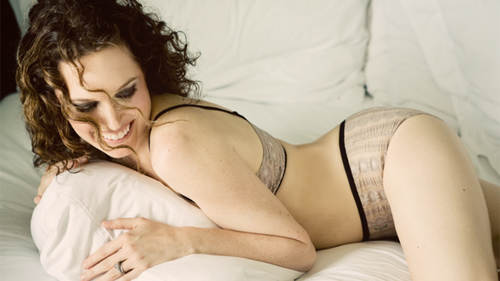 The Boudoir Workshop
Christa Meola
Class Description
Join Christa Meola for a hot workshop on the art and business of boudoir photography. Learn what you need to know about lighting and equipment, shooting on location and in the studio, building amazing client relationships, posing, post-production, pricing and much more.
The agenda will include hotly debated topics, business strategy, Q&A's, portfolio critiques, and a series of live shoots. Take a front-row seat with Christa as she demonstrates how to work with women, from figure models to soccer moms, curvy gals and nervous clients. Watch as she relaxes stiff subjects, coaches natural movement, and captures gorgeous moments that allows each woman's unique personality and beauty to shine.
This workshop is perfect for you if you want to learn all of the exciting aspects of the boudoir market, whether you're just getting started or you're already a seasoned pro and ready to take your business to the next level. Be a part of this exciting and intimate event with fellow photographers around the world focused on how to create a successful boudoir photography business.
Ratings and Reviews
This is meant to be a HELPFUL review for those that are wondering if they should purchase this workshop. About 75% of what I took away from this workshop was posing, composition for boudoir and the importance of eye lines and capturing movement. I had two boudoir sessions a week after this workshop and my images significantly improved. I was able to coach my clients through poses better, direct them on where to look for better eye lines, I was more aware of their posture and how to fix it, I think I sounded more professional and felt more confidant with getting awesome poses, stand out expressions and adding movement to my images. I put a fan on my client the way Christa does.. and she is right! The instant I put the fan on my client, her expression changed and you could tell she was really "feeling it". She told me she felt like a real supermodel right after I turned on the fan. If you are looking for inspiration on how to coach women and pose for boudoir then Christa is the girl for you. I think the most worthwhile thing I learned watching this is something that will help me in the years to come... with my brand, my website, my workflow and my business goals. I learned how to "keep it simple" which is Christa's tag line. For example Christa brings a roll of gray background paper and uses gaffer tape to hang it from the wall of the hotel (instead of bringing a 12ft background stand). I know this seems simple but this will change my life! I hate dragging equipment back and forth. There are some negative reviews on here about Christa's technical skills, but I think these people may have missed the whole point. If you provide an awesome product and an awesome experience for your client, they will buy it. And guess what.. your client will never know if you used your camera in auto or manual and they won't care if you used one light instead of two. As someone who has been in business for 3 years doing boudoir exclusively I learned a lot. I see a lot of value in learning from someone who doesn't spend a lot of money on fancy equipment, yet charges her clients over $3,000 for sessions. I'm a huge fan of her keep it simple philosophy and I'm glad Christa is willing to be honest about her workflow and how she best utilizes her time. Your not going to agree with or use everything Christa talks about, you take the parts that you like and are most helpful to you and work them into building a stronger business.
AWESOME DEAL on Christa's course. I just sent an email to my husband to tell him thanks for "gifting" me this course. I told him just the ONE CLASS about pricing was worth the full $129 price of the course. And there are over 50 classes?! That is a crazy stupid good deal. You can learn something good from every class you take, every book you read, and just apply the stuff that works for you. There are a lot of people out there who seem to just enjoy giving crappy reviews, and to me it's almost like bullying. How someone could not find $129 worth of value in this course is beyond me. In my opinion this course is worth over a thousand bucks, because it can help you make SO much more money. I hate when I see people whining about things that are not 100 percent perfect, and they get annoyed if the person isn't catering to their exact needs. It's like the Yelper generation, with a disturbing sense of entitlement. I would love to see those people try teaching a class about boudoir and see if they could do any better. It also seems like, the more popular a person gets, the more other people feel the need to tear them down. I'm grateful that Christa even offered this course at ALL. Thanks Christa for all you do to help those of us who really need to know this stuff. You rock.
I never thought I would shoot boudoir. I am a shy and private person. I started entertaining the idea when I first saw Christa's work and saw how beautiful and tasteful it can be. I love her lighting and all that she uses from historic painters and sculptors. I watched all three days live and learned a ton. I have a lot of lighting education, but it was nice to freshen up my skills. I loved the posing tips and the three typical situations she uses for one shoot. I loved learning about how she shoots in hotels and also using things like an outdoor situation. I have now shot my first boudoir session and it was a total hit. I am thrilled to show my client her images. This was fantastic! Thank you, Christa!
Student Work