Lightroom Classic CC for the Professional Photographer
Jared Platt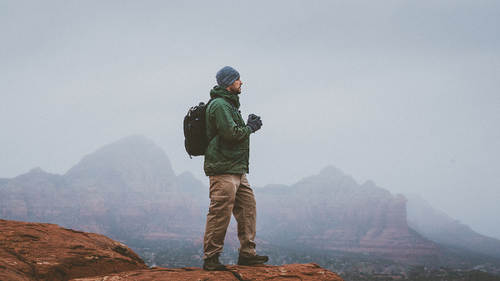 Lightroom Classic CC for the Professional Photographer
Jared Platt
Class Description
Adobe® has just released the newest version of Lightroom at Adobe MAX. There are major improvements and a few new tools to learn about, but more important are the updates and improvements in the entire Lightroom® Creative Cloud® ecosystem. Whether you are a professional photographer or a serious photo enthusiast, you need to know how the new Lightroom ecosystem works and what it can do for you. Join the world's Lightroom guru and learn about the newest updates in Lightroom and how to harness the power of the Creative Cloud. In this course you will learn how to put the new tools in the Creative Cloud to use in your serious photography workflow: new organizational strategies, simple image backup, universal access to your photos, and so much more. Adobe's new Lightroom ecosystem, including Lightroom CC, Web, Mobile, and Classic are the beginning of a new future in photo-post production. Come learn what Adobe's powerful new tools mean for you and how to implement them into your workflow.

This class is for Professional and serious photo enthusiasts or anyone who is a serious Lightroom user and wants to learn how to increase efficiency in their workflow and have even more fun with their photo collections.
Software used: Lightroom Classic CC 2017 and Lightroom CC 2017
Class Materials
Lightroom® CC Ecosystem PDF
Ratings and Reviews
Really like Jared's teaching style...has a great sense of humor & education to support anything he says. Learned a tremendous amount and feel comfortable & confident that I understand the basics and how to take advantage of the LIGHTROOM ecosystem. Good job....this was my first Creative Live purchase and am very satisfied.
Jared does a great job of getting over the fear of the changes that my photography friends were talking about when the cloud went into effect. He really encourages you to take full advantage of all that is available with the CC subscription across all your devices. Huge time saver which I appreciate as I have many projects going at the same time. I now travel way more than I thought I would, and Jared helped me move into a more mobil form of editing so I can use my time more wisely.
Before I took this class I used Lightroom Classic CC as a culling tool more than for editing. Jared Platt showed me how to speed up my editing workflow, and rely more on Lightroom Classic and less on Photoshop, which cut my editing time nearly in half. Platt teaches in a holistic style with humor, demonstrations and tons of knowledge that is easy to follow. I really enjoyed this class, and I highly recommend it to anyone who wants to speed up their workflow or take advantage of the new mobility features that Adobe has added to the Lightroom platforms.
Student Work