Lightroom for Portrait Photographers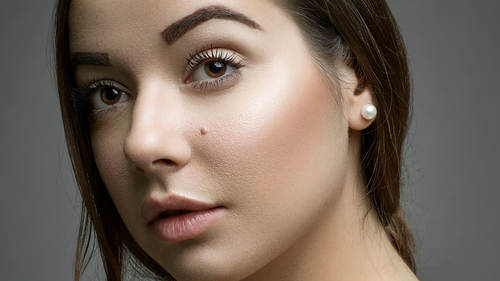 Lightroom for Portrait Photographers
Class Description
If you want to be a financially successful photographer, you need to use every second you have as wisely as possible. That means you don't have two hours to spend retouching a single image in Adobe® Photoshop®. Fortunately, there's Adobe® Lightroom®, which offers so many amazing tools you can skip Photoshop altogether. In this class, Kristina Sherk will show you all the incredible portrait retouching you can do in Lightroom in just seconds, which is great news for your bottom line.
SOFTWARE USED:
Adobe Photoshop CC 2018, Adobe Lightroom Classic CC
Reviews
This is an excellent class. I have covered over half of BenWilmore's complete guide to Lightroom, which I needed as I have mostly played around with the obvious sliders in Lightroom until now. So fortunately I had a little familiarity with brushes. This is so helpful for me to now use what I learned with more detail and more skills specifically for portraits of my family. I am so excited to use all this! Thanks!!!! She is an excellent teacher.
I very much appreciated Kristina's energy and concise instruction. She was very easy to follow and remained focused on each lesson without being repetitive or random. I learned great time saving tips that will not be difficult to implement. Thank you, Kristina!
I am so glad I've gotten this class. I've been using Lightroom for several years but had no idea about so much of what I learned in this class. Kristina also has a great teaching style that gets the information explained in an easy to follow manner while also not spending a lot of extra time repeating everything. Her content is easy to follow and she also explains some of the "whys" to the techniques or settings. Looking forward to more classes from Kristina!