Mixing and Sound Design for Podcasters
Jim Briggs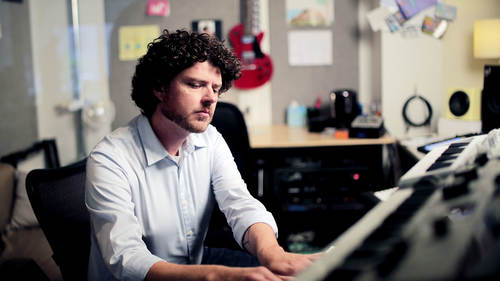 Mixing and Sound Design for Podcasters
Jim Briggs
Class Description
To be successful at podcasting, you've got to have a solid understanding of the mixing process and sound design. But even experienced producers can feel overwhelmed by the intricacies of mixing and the cornucopia of tools available to them.
Taught by Jim Briggs, lead sound designer and engineer for "Reveal," this course covers all of the basic elements of a mix from top to bottom. Students will become conversant in the language of mixing, understand the workflow and various stages of the mixing process, and be ready to explore different mix tools so they can practice on their own.
In this class, you'll learn how to:
Approach equalization sculpting and compression packaging.
Mix artfully and think musically about your finished product.
Deal with all of the tools and avoid option anxiety.
Know what your anchor is and how to build a mix.
Work with studio voices to achieve consistency, continuity, and quality.
Work with field voices, ambient sounds, and other tapes.
Perform fades and crossfades.
Utilize music so it adds depth to your podcast.
Ratings and Reviews
Great instructor, knowledgeable and very clear in delivery. No jargon, all terminology explained and demonstrated. One minor niggle is that the course is really like a chapter of a larger course and it's a little too thin on content to really "stand on its own". Overall, a good course, well delivered but a little light on content
Great course. Love the explanations accompanying the tutoring. FYI, the time stamp for class number eight is wrong. It's about nine-and-a-half minutes.
Student Work