Start Your Profitable Podcast & Build a Brand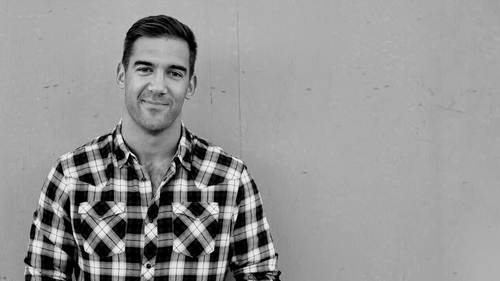 Start Your Profitable Podcast & Build a Brand
Class Description
Podcasts are a powerful medium for sharing your message and growing your brand. Learn the formula for launching one in Start Your Profitable Podcast & Build a Brand with Lewis Howes. 
Lewis is the host of the popular
School of Greatness
podcast and in this class he'll show you how to start a podcast that makes money and grows your brand. 
You'll learn about:
Differentiating your podcast 

Choosing a format 

Purchasing the right gear 

Recording and editing 

Promoting and marketing 

Options for monetizing 
You'll uncover the anatomy of a great episode and learn about the specific, repeatable steps you can follow to produce them. Lewis will discuss the methods he used to launch his own popular show and detail how you can do the same. 
Podcasts are a fun and effective way to grow your brand, build your authority, sell your products, and connect with customers. Get a complete education for launching yours in Start Your Profitable Podcast & Build a Brand with Lewis Howes. 
Reviews
Wow! This was the first time I watched a tutorial in this format - and LOOOOVE It - The audience was great , love the interactive format and the small group , because everyone gets better interaction face time with the instructor . Of course , I love anything that Lewis does- and would love to thank him and Creative Live for the free month we received as a gift at the Summit of Greatness 2018. Also, before this I actually never heard of Creative Live, so I am grateful to have found out about you guys. Thank you to Lewis and Creative Live - I will for sure taking full advantage (in a nice way :) of my free access. Beautiful!!
Absolutely EXCELLENT Creative Live course. It's funny because I was going through some old emails and I found a promo email to this course when Lewis was first promoting it. I missed out on it the first go around and so seeing this email made me curious if it was still being offered, and it was! I purchased it and went through it in two days (it would have been one day but I had other work to get done :-) Lewis is so amazing as an instructor, I really love how he gives great insight but doesn't see anything as being a "secret". He's all about getting things done through hard work and simply experimenting. He truly shares all in this course! If you are familiar with the podcasting world to some extent and are curious as to how to monetize your podcast, this is for you! Take it and enjoy! -JT
I just want to say thanks to Lewis Howes and the Creative Live team for this great course! Truly inspiring with great great value. Now it's time for work. Much love from Paris Yannick
Explore More Free Classes
THE
CREATOR

PASS
Enjoy the free classes? Get 2000+ more Classes and watch it anytime, anywhere.
Get The Pass