Nikon® D3100 / D3200 / D3300 Fast Start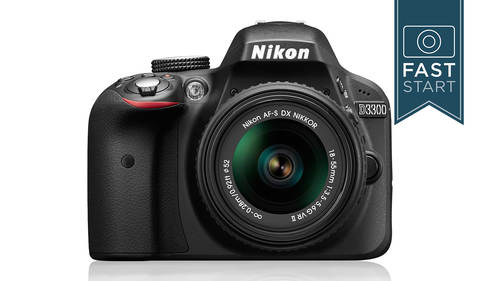 Nikon® D3100 / D3200 / D3300 Fast Start
Class Description
Join expert instructor John Greengo for an in-depth tour of the Nikon® D3100. John will offer a hands-on introduction to your camera's operations, detailed instructions on how all the menus work, and easy tips on how to shoot great photos.
In this Nikon® D3100 video guide you'll learn how to operate all of your camera's features and functions and find out which accessories are right for you.
Reviews
I'm an amateur photographer. I decided to upgrade from my iPhone and point and shoot camera. I bought the Nikon D3300. I then found John's class on the D3300. His easy to follow course walked me step by step and button by button around and in my new camera. It was worth the money. His tips, tricks, and hidden gems took me from auto to the big 4-manual, aperture, shutter, and programming! Wow. With my new understanding of the camera, my pictures improved with each shoot. Practice makes better...but it was the confidence John gave me to go out and use the entire camera that is making me a better storyteller. This course is a must view for all new Nikon D3300 camera owners! Thank you John for a great learning experience!