Nikon® D5100 / D5200 / D5300 / D5500 Fast Start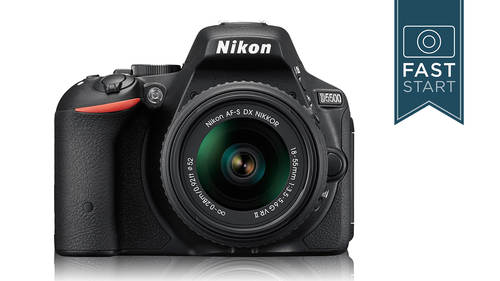 Nikon® D5100 / D5200 / D5300 / D5500 Fast Start
Class Description
Join John Greengo for an in-depth step-by-step tour of the Nikon®
D5100/D5200.
With a hands-on introduction to your camera's operations, detailed instructions on how all the menus work, and easy tips on how to shoot great photos with this specific camera model.
Please note: video addendum segments have been added to the course page with updated information on the D5200, D5300, and D5500.

Reviews
I would recommend it to a complete novice. However, I did not get that much from it. While John is a great instructor he is not a Nikon owner or user. I am sure he knows how to the camera, but he is not into Nikon. He pretty much just went thru the manual. While he did mention how to use manual mode, he left some important concepts out of using manual mode. Namely that you need to adjust aperture, shutter speed and/or ISO until the meter reads something - he never really covered that. As I said, if this is your first real camera it would be a great course.