Olympus Lenses: The Complete Guide
John Greengo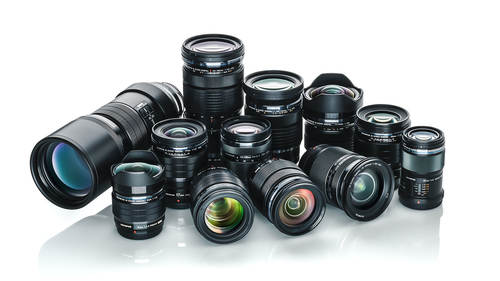 Olympus Lenses: The Complete Guide
John Greengo
Class Description
ABOUT JOHN'S CLASS:
Working with interchangeable lenses can be both exciting and daunting to all levels of photographers. Olympus® Lenses: The Complete Guide with John Greengo will prepare you to select the right lens and get the most out of all of your lens investments. John Greengo is the master of making complex photography concepts easy to understand and in this class, he'll bring all of your Olympus lens options and operations into focus.
AFTER THIS CLASS YOU'LL BE ABLE TO

:
Focal length and aperture
zoom lenses
Which lens accessories to buy
Maintaining a lens system
John will cover the full range of Olympus lenses, from ultra-wide to super-telephoto, zooms to primes. You'll learn how to match the right lens to your needs and get insights on the best ways to use it.
Whether you are thinking about buying a new lens or just want to get the most out of what you already have, Olympus Lenses: The Complete Guide with John Greengo will help you out.
Ratings and Reviews
John Greengo's class on lenses was EXCELLENT! This information is very helpful for any prospective Olympus customer or any current Olympus user overwhelmed by the company's lens assortment and interested in learning how the individual components might fit - or not - in their shooting requirements.
Very helpful. Covered all aspects of types of lenses and what they do and even what they don't do. Would highly recommend this class to beginners but helpful for someone ready to go the next step as well.
Student Work