Photographing America's National Parks
Ian Shive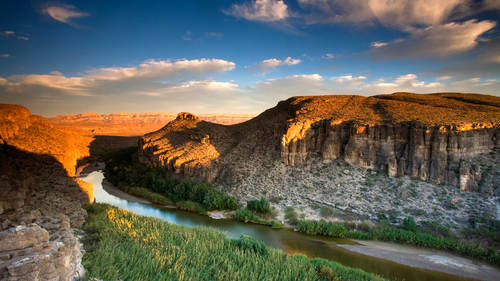 Photographing America's National Parks
Ian Shive
Class Description
Outdoor photography celebrates the varied and stunning landscapes of the natural world – in this unique course you will learn composition and shooting techniques for getting beautiful outdoor shots.
Shooting and teaching from two of the world's most pristine parks, Olympic National Park and Mt. Rainier National Park, award-winning photographer Ian Shive will teach you new ways to create outdoor photographs that are powerful, captivating and fresh. You'll explore key elements of great outdoor photography including: composition, working a scene, selecting exposure, using filters to manage natural light, and scouting a great location. Then you'll learn how to put it all together to tell a story in a single image or series. After spending time in the field, Ian will move into the studio and present on the equally important tasks of managing and editing your work from the field.
Ian will show you how to capture images that are both technically and emotionally engaging. Don't miss this incredible opportunity to learn how to document the beauty of the great outdoors, in camera.
Class Materials
Field Guide to Photographing the American Wilderness
National Park Photography Intro and Setup
10 Steps to Processing Perfect Star Trail Images
Business of Photography Keynote
Ratings and Reviews
I have taken quite a few courses with createlive and this was by far one of the best. Ian is a fantastic teacher and remarkable at describing what he is doing and his thought process clearly. There is so much good information in this course, I definitely plan on buying this class. Not only is Ian a great teacher, but he also seems to genuinely want to help other photographers and see them succeed. You can tell he cares more about seeing good pictures of nature than anything else. I cannot recommend this course enough. Whether you are a beginner who shoots landscape photography as a hobby or a professional who already specializes in landscape photography, this class has something to offer and will expand your skill set. Can't thank Ian enough and I hope he does another course soon.
Ian is a great teacher and it is great when some one who "can do", can also explain how he does it. Clearly, his experience and commitment are why he is good at what he does. There is a lot more to a great photo than getting the camera settings and filters right. Ian did his best to help us understand what to look for when "working the scene" and finding a good composition without distractions. A great course. Thank you, Creative Live and Ian Shive.
Amazing course. Ian Shive is a wonderful teacher, as well as photographer, and it all comes across. I was glued to my computer for the entire 3 days when the class was live, and just had to purchase it so I don't lose any of it. The bonus materials alone are worth the purchase price. I've got a trip coming up soon and will have the opportunity to put some of what Ian said into practice; and love that I can have it with me on my portable devices so I can refresh my memory and reinforce it all. Great to have on a long plane ride. If you are on the fence, get off that fence and go purchase this great course!!! You won't be sorry. My thanks to CreativeLive, and Ian Shive for giving us this wonderful opportunity to not only learn, but to actually be in the field with Ian.
Student Work