Challenge 2: Darkroom Challenge
Jared Platt, Lisa Carney, Rafael "RC" Concepcion, Jason Hoppe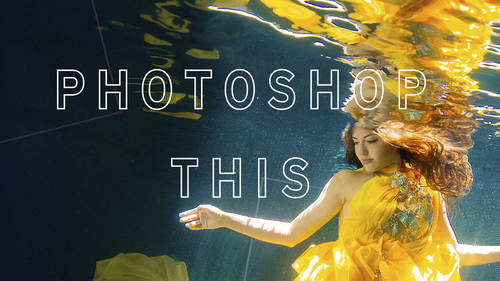 Challenge 2: Darkroom Challenge
Jared Platt, Lisa Carney, Rafael "RC" Concepcion, Jason Hoppe
Lesson Info
3. Challenge 2: Darkroom Challenge
Lesson Info
Challenge 2: Darkroom Challenge
All right, our next challenge is a very simple one and it comes from the darkroom days. Back in the darkroom, we only had the ability to do certain things. We couldn't 3D map our images. We could burn, we could dodge, we could add contrast to various areas, we could print on more contrasty paper, we could tone our prints, we could add chemistry and alter the prints that way, but there wasn't a lot you could do in the darkroom. And yet, we did some amazing things in the darkroom and so the challenge is to take a ho-hum image, something that's just flat and not all that interesting, and do something to that image through darkroom techniques of burning, dodging, localized contrast et cetera, to make that image amazing. Are you ready? Yep. Okay, I think that you have, I'm not actually sure how many minutes you have on this challenge. [Background Voice] Four. Four minutes! We have four minutes on this challenge and I'm going to start the clock now. So let's see what we got here. H...
oney, what are you doing? Jason is just watching other people. I totally am watching other people. You know, one of the things I just realized when I copied over all the files, I don't have all the files. I got one one the wall of the other challenge, so I'll need those files as we go. That's all right. All right, we've got a darkroom image that looks like here, this looks like a old scan. Is it Lisa? Oh, no what it is I'm on a... No, that's the original. I'm in Camera Raw. Oh, you've already made it look old. I've already made it look old, yes. And then RC's got a city image. Are we supposed to make it look old? No, you could do whatever you want sweat pea. Just darkroom techniques, that's all you got. Always have honey. The burning and the dodging. So, I'm just burning and dodging, but in lightroom, I mean in Camera Raw, excuse me. I'm doing the exact same thing inside of Lightroom. A lot of the times I think people, Photoshop, Lightroom, but happens, a lot of times people think, if you're using Photoshop, Lightroom's not gonna come around, its not gonna be the same thing, but truth be told, if you know how to be able to use Lightroom, or if you know how to be able to use Camera Raw, you know pretty much three quarters of Lightroom. What I'm doing here is I'm just kind of grabbing individual sections here and kind of coloring them so that I can kinda see individual sections for this so that I have that, let's go ahead and take this overlay off. So, that's what I'm working on there. I want to be able to bring this up into this one area and then, what we're gonna do here is I wanna be able to erase some of these sections. Actually, no I'm gonna keep that. I think that that's totally fine. This is the area that I'm working on right here and all I'm trying to do is just add individual sections to this, if you want to take a look, that's what we were before, that's where we are after. So, you're burning down the sky and trying to bring back... Right, so you can do most of that kind of stuff, but if you wanted to take this and Photoshop has the exact same thing. Oh, here's something that I think is cool. If you've ever worked on a whole bunch of sliders and those sliders are all jacked up, you could always just double click on one of the sliders and it resets one, but if you double click on the word effect, it resets all of them. So, that's something that I think is pretty neat. You can do that. And I'm gonna go over here to color... This is my favorite thing is the Range Master. Range Master's awesome, so what happens here is you're dropping an effect over a specific color area or over a specific area, but its not limited to the color itself. So, what you wan to do is you want to be able to get a specific color, I say change that color. So now that you have that, look, its only working on that one individual area. So, I think that part is pretty neat. What's even better is that when you do that, see, you can also shift and add more areas to that. I think that's kinda neat. Now, the amazing thing is that in the darkroom, you could never have cut out a specific... I mean here, same thing. We could do that same range of mass, but now I'm gonna do it against lumen. Its like you're doing it against color when you wanna be able to select stuff, but if you now say, all right well I want to take individual brightness values and I want to take those brightness values down, you can change those. You know what's cool? One of the things, Photoshop a few years ago, you wouldn't have seen us both in Camera Raw doing this. We would've been in Layers. Right, you would've been selecting... We would have been hand doing this, but now we go to Camera Raw and I think its that integration between Lightroom and Photoshop now and Camera Raw, we're cross platforming now. Right. Which is great. How are you doing Jason? I'm doing fantastic. No school like the old school. Yeah, absolutely. Oh, he has gone old school hasn't he? Yeah, I totally go old school because you can go through and you can do all this great stuff. But, I totally use the Camera Raw and I didn't have a raw file to begin with. So, what I did is I turn this into a smart object and then I went ahead and I applied the Camera Raw filter to it. That's what I love about Camera Raw. You can do so many things, especially shadow and highlight... All right, what's our time now? We got ten, nine, eight, seven, six. Wow, everybody's sitting on their... Five, four, three, two, one. We're happy. Done. What've we got here then? You ended up with... So, I had this picture. A Before, after. Yeah, the picture out of the car, cellphone, boom, done. Colors all look good when you look at them. Never look good, get the corner of the window. Right here. Turn it to a smart object and then I applied the Camera Raw filter to go in and just do some shadow and highlight recovery here just to go ahead and balance out the light of the sky and the dark of the foreground. Go ahead and do a quick little clone there and then just some really basic overall adjustments here with a mask on them to go in and kind of level everything out, get a little hue and saturation, merge them all together and just do kind of a high pass filter on there to merge everything together and so, from there to there, just super quick, just a nice little kind of thing and nice and easy. Nice. And, Lisa what'd you do? So, this is my standard workflow for when I'm shooting. I shoot through Lightroom and then I process through Camera Raw and I either do it on a tablet or on a Mac or on a phone. Why I like to stay in Camera Raw is I can do it either in Lightroom on the phone, mobile, on the iPad or if I come to my station and do it, its the same process, so I'm not reinventing the wheel. And I'm thinking the same way. What I do is I darken, vignette the piece. Look at that lighting, the lighting's horrible. Its noon. How you gonna shoot in noon. Its terrible. So, I'm lightening the figure back up, darkening the background. On the original, when I did the photo shoot, I blurred the background and now, with the texture slider, you can blur the background back to with clarity, just to bring the focus forward. So, its pretty basic, but its fun. In the darkroom, that would've been a lot of this. A lot of this. And this. I was a dodge and burn queen. Yep, I love the dodging. Doing a gradient for something like this, a gradient exposure, gotta make sure you pull across really evenly in order to get it. Make sure your timer's just right and you run test strips to make sure how fast you have to pull to get that exposure. Absolutely. And you could have never done what RC did here and actually get into and cut those buildings back out of your masks that were coming down. So you'd had those dark edges of the top of the building got darken. So, some of this stuff, not only do you have, a lot of the times, I tell people, there's a lot of benefits with working with Raw. When you're shooting with Raw, there's a lot of meat for you to be able to work with these files and surprisingly enough, you can tend to over-expose a little bit. People tend to be a little conservative about shooting under because they don't want to necessarily blow out and I use this as a perfect example as, this would be something that you would normally throw away because you'd be like, oh its a little too bright, but in actuality, there's a lot of information that's still inside of these files and all you're doing is just underexposing and messaging and... The highlight and shadow recovery in Camera Raw is fantastic. But, on top of that, you also have a distortion fraction... This is why you should take your camera on a date every once and a while cause you need to get to know the camera and finesse the camera and figure out what it likes and what it doesn't like. So, I take my camera out to Chick-Fil-A or to wherever... I'm kind of a cheap date. I take my camera out to dinner every once and a while and I take pictures of it and I take sky photos and I keep pushing it and pushing it and see how far my date will go. So, you take pictures of your camera? Well no the... That's sounds so wrong. That does sound wrong. But, I see how far that camera can go and at one point I'll see when I get it back, that oh, when my camera is blinking this loud at me, it really means I can't do this. That's it, I can't do it anymore. But, if it blinks only this much, I know that I can recover and you gotta get to know that and if you haven't take your camera out on a date, you don't really know how much it can deal with. There's a shocking amount of people that actually work in this space, that are doing photography that are doing that kind of stuff that are looking for solutions outside of time. And I think that's one of the biggest concerns that you have with that. You only really know... There's tricks that we do, there's things that we do that really come to a summation of experience. You just go out and you go, I'm gonna go mess around with this. I'll go to a studio, I'll setup a whole bunch of lights and I'm like, I don't know what I'm gonna shoot. That's a really good point. Or I don't know what to expose. I take pictures everyday. The more that you do that, the more you learn the limits of what it is that you're gonna do and then you're not stressing about it when you actually have to work. Right and I tell my students, what you see has no bearing on what you end up with because with his photo right there, its like, oh that's too blown out. Its like, is it? I mean, do you really know what you can recover from that thing? And its like, well I'm gonna try to shoo the perfect photo. Its like, no you shoot over and under. If you're just getting started, shoot over and under and see what you got in there, see what you can do, find out, break it, mess it up, find out what you have. But the problem with that, that you run into is that sometimes you start getting and unfortunately, you live in the world of YouTube and comments and Facebook and things like that and people are like, oh well that's cheating or you're not doing this or you're not working with that or why would you take a bracket of nine images or why would you do that. At the end of the day, you're serving, you're here to serve the image that sits inside your head. That's the most important part, more than anything else. A lot of the times, I'm like, if you go out somewhere, like bracketing is probably one of the things that people don't do. People don't do it, they don't bracket. They turn around, they don't bracket their images, where you're taking a series of exposures and I'm like, I bracket. The amount of bracket that I do is correlated to how far I live from the place. If I'm across the street, I'll do three. If you can't get there until ten years from now, shoot a lot more. How long have you lived in New York? For a long time. Okay, because once you get to New York, I grew up in New York, you learn that all those comments on YouTube and everything else mean nothing. You just do what you do and you get good at it and that's that.
Ratings and Reviews
Super entertaining and informative. I loved watching the experts work their magic with hilarious contests, while also talking through their processes. So much fun!
Can't wait for this class!!!
Student Work